About the ILC
Overview
The Innovation in Learning Center (ILC) and USAonline, both part of the University of South Alabama's Academic Affairs Division, are in essence the same organization with two discrete purposes.
Our goal is to improve the quality of learning at USA by promoting a culture of innovation in which faculty, staff, and students participate collaboratively in creative teaching and learning experiences. The ILC promotes innovation through coordinated professional development initiatives and integrated instructional technologies for the traditional classroom, blended courses, and fully online learning environments. Our overall vision is to serve as a hub for faculty members, scholars, and researchers from all over the world to brainstorm, promote educational research, and improve upon pedagogy and develop innovative learning opportunities.
ILC History
Founded in March 2011, when the University of South Alabama's Online Learning Lab (OLL) and the Program for the Enhancement of Teaching and Learning (PETAL) pooled personnel and resources to form a new department under the auspices of Academic Affairs.
The Online Learning Lab (with Dr. Jack Dempsey and four Instructional Design grad students) began offering faculty development and technology training in 1998.
The Program for the Enhancement of Teaching and Learning began in 2003 and was originally housed at the University Library.
The ILC provides faculty and staff at USA with a host of resources and professional development opportunities to assist them with developing sound pedagogical skills, incorporating technology into teaching, and gaining proficiency with the University's Learning Management System.
USAonline
USAonline is the University's virtual campus that houses the learning management system and a number of other e-learning tools. The University of South Alabama has an open-source Learning Management System (LMS), known as Canvas. USAonline is a combination of the LMS and a variety of third-party tools. USAonline helps to deliver content, create assessments, and provide a collection of course communication tools. It also contains a gradebook tool and media gallery.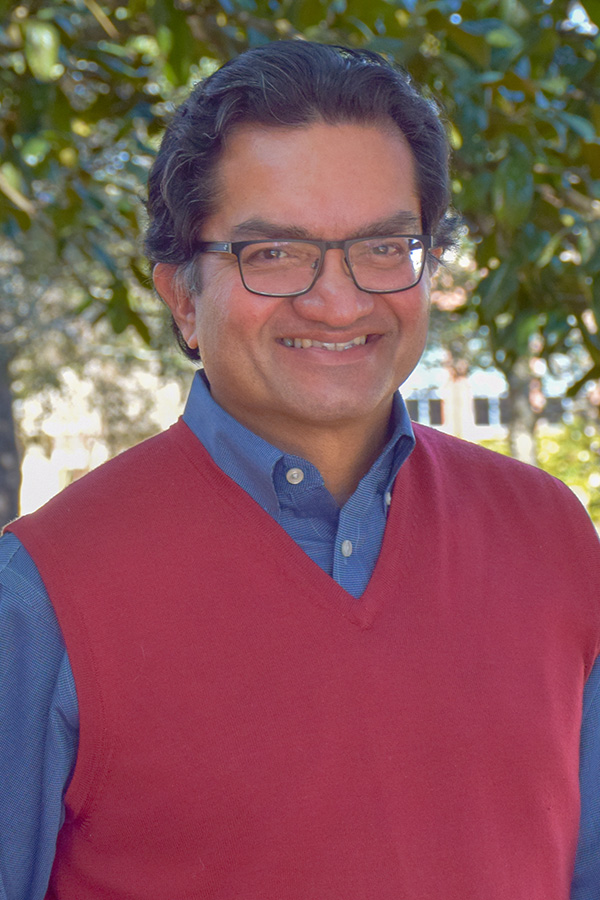 Dr. S. Raj Chaudhury - Executive Director
Dr. S. Raj Chaudhury joined South Alabama in August 2016. As Executive Director, he provides strategic oversight and direction for the teaching, learning and support functions of the ILC and USAonline. Chaudhury works closely with the Office of the Provost on assisting campus wide initiatives related to measuring teaching effectiveness and implementation of active classroom learning technologies. He also holds an academic appointment as Associate Professor of Physics and is the founding director of the USA Indian Music Ensemble. His recent publications and presentations have been on faculty and educational development, scholarship of teaching and learning and online learning. He currently serves on the Senate of the Phi Beta Kappa liberal arts and sciences honor society and will serve as the President of the International Society for the Scholarship of Teaching and Learning in 2022-23.
Prior to moving to Alabama, Chaudhury held physics faculty positions in New York and Virginia. A native of Kolkata, India, Dr. Chaudhury is a Phi Beta Kappa graduate of Vassar College and received a Ph.D. in Physics from the University of California, Los Angeles.
Dr. Lisa LaCross - Assistant Director, Faculty Development
Lisa LaCross joined the ILC team in the spring of 2020. As the Assistant Director of Faculty Development, she coordinates meaningful faculty development programs that promote equitable and engaging course design practices and encourage interdisciplinary conversations, such as our Faculty Learning Communities and mini-courses. Lisa's curiosity about inclusive and evidence-based instruction stems from her diverse teaching background which includes teaching English as a foreign language in Africa, as a second language in inner-city Birmingham, Alabama, and to adults in Athens, Georgia. She led undergraduate courses in French and Linguistics, while obtaining her Ph.D. in Linguistics at the University of Georgia. When not at the ILC, Lisa enjoys running, hiking, camping, and occasionally taking epic road trips with her family.
Dr. Julie Estis - Director of Academic Enhancement
(Currently on assignment as COVID Response Coordinator)
Dr. Julie M. Estis is Director of Academic Enhancement and Associate Professor of Speech-Language Pathology. In this role, she applies principles of assessment, planning, implementation, and evaluation to South's initiatives to improve student learning and academic success. She leads the TeamUSA (team-based learning) and SoTL USA (scholarship of teaching and learning) programs, providing faculty training and mentoring through ongoing professional development, coaching, and research. She also facilitates the ACUE Effective Teaching Practices Course for faculty. She is a Team-Based Learning Collaborative Certified Trainer-Consultant, with work extending beyond South to Universidad Francisco Marroquin- Guatemala, University of Wyoming, West Chester University, and others. She presents and publishes research on the impact of TBL on student learning across a variety of disciplines and instructional modalities. As current President-Elect, she is actively involved in the Team-Based Learning Collaborative international organization.
Dr. David S. Williams - Assistant Director, Course Development
David joined the ILC full-time in 2017. As the Assistant Director of Course Development, he facilitates course design and development initiatives across the institution, such as professional development training on advanced Canvas features, implementation of module and course learning objects, and support for effective use of instructional technology across course modalities. He also coordinates the use of instructional technology to support program and university assessment projects and serves on University Assessment Advisory Committee. David regularly collaborates with faculty on research projects, providing evaluation support and instructional design services. His research and interests focus on active and interactive learning in online courses, the role of self-efficacy in faculty assessment competencies, and program evaluation theory. David received his Ph.D. in Instructional Design and Development from USA and a Master of Public Administration from the University of Alabama at Birmingham.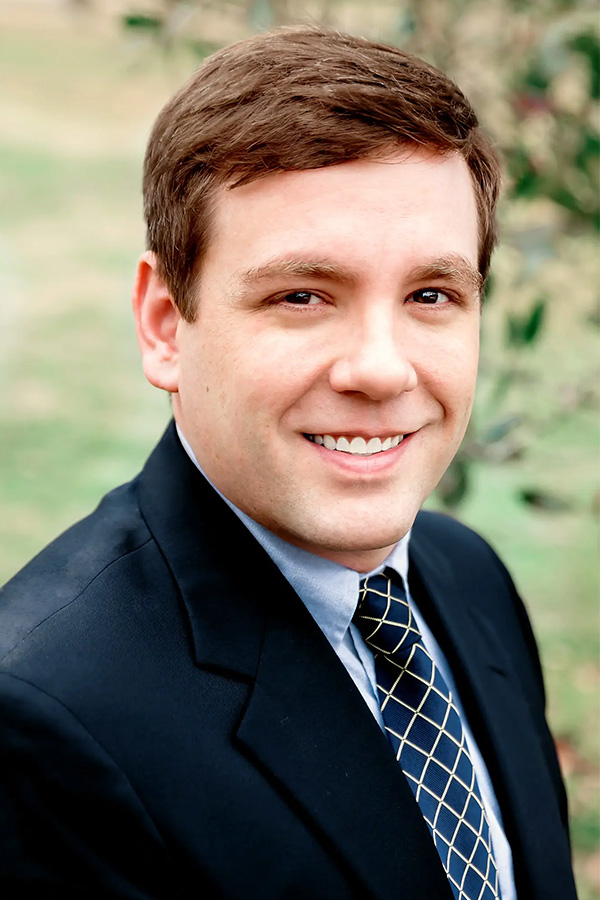 Jason Smith - Manager, Learning Technology Services
Jason joined the ILC in 2010 and is responsible for overseeing USA's learning management system and all third-party tools and services used to deliver online learning. In 2019, Jason assisted in the LMS review and migration process, as South Alabama moved from Sakai to Canvas as the online learning platform. He has also been instrumental in setting up the campus Zoom and Panopto installations—both of which were critical components of a successful transition to remote instruction at the height of the pandemic. He received a B.S. and M.S. in Computer and Information Sciences from USA, and has over 18 years of experience in educational technology.
Rochelle Darragh - Coordinator of eLearning Services
rochelledarragh@southalabama.edu
Rochelle joined the ILC team in 2018. As the Coordinator of eLearning Services, she oversees USAonline certification, support, and training for USA's learning management system. She also coordinates the ILC's consulting services for virtual events. Rochelle issues digital badges and certificates to help track credentialing for faculty workshops and trainings. She serves as the point of contact for multiple proctoring platforms, and reviews online and blended courses with Quality Matters rubrics for internal certification. In 2020, in a virtual ceremony, Rochelle was recognized by the Board of Trustees with the Presidential Employee of the Quarter award. Prior to USA she was an E-Learning Specialist with Mississippi Gulf Coast Community College. Rochelle holds a B.S. in Organizational Communication from USA.
Ben Tyler - Online Learning Specialist/Project Manager
Ben joined the ILC in 2019 and provides learning management system and third-party tools technical support for faculty/staff as well as manages the Panopto Video Platform and active departmental projects. Prior to working at USA he was an Information Technology instructor for Mobile Co. Public Schools for nine years and continues to teach online science and business courses through the ACCESS Distance Learning Program. He holds a B.S. in Secondary Education/Biology and an M. Ed in Educational Leadership/ Supervision from USA. He also holds industry certifications from CompTIA (A+, Network+, CTT+) and Microsoft (MCP).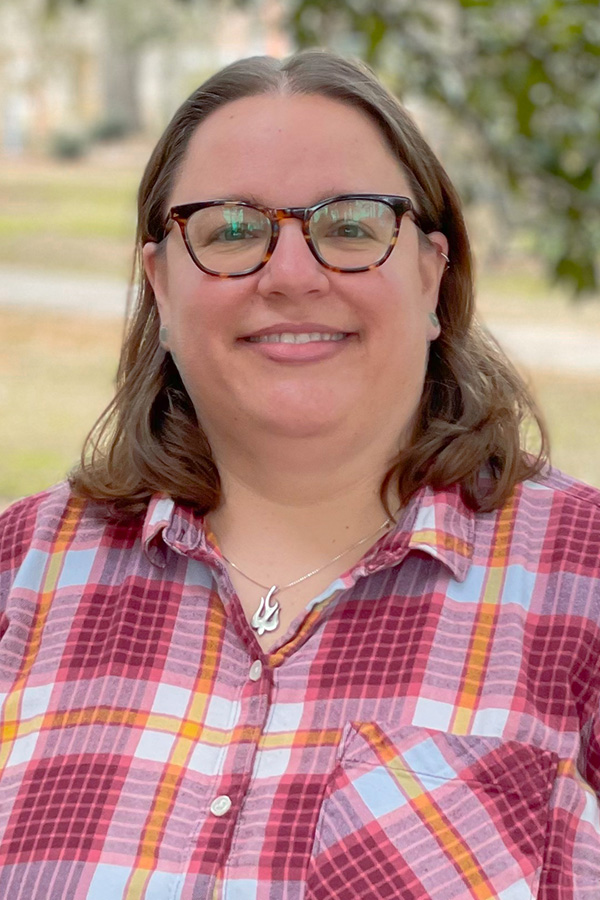 Hannah Wilson - Multimedia Design Specialist
Hannah joined the ILC in March 2020 bringing 20 years of production and design experience to the team. She serves as the in-house graphic/web designer and maintains all ILC social media accounts. She manages the ILC Studio including all audio/video production and photography. Prior to working at USA, Hannah was the Media Director for Christ UMC (a large church in West Mobile). She holds a B.A. in Radio/Television/Film from Auburn University and a B.F.A. in Graphic Design from USA. Hannah is involved in various projects outside the university. She manages the media for Creative South, and annual conference for creatives held in Columbus, GA. Hannah also volunteers her time with the Mobile Area Special Olympics providing support for events as well as design work for fundraising efforts for the organization.
Shelley Mayo - Instructional Designer
Shelley transitioned from a graduate assistant to the full time Instructional Designer at the ILC in August 2020. She provides Instructional Design support and facilitates course design using best practices in course development to faculty and staff for all colleges and departments at the University of South Alabama. Shelley follows the Quality Matters Standards in course development to ensure that courses are developed with the appropriate evaluation tools and to improve the quality of online learning. She received a Master of Arts in Sociology and a Bachelor of Arts in Psychology from the University of South Alabama. She is a current Ph.D. candidate in Instructional Design and Development at USA and focuses her research on humanizing online courses for adult learners following the Community of Inquiry framework.
2021-2022 ILC Graduate Assistants
Yolany Lagos, Phillip Ward, Michelle Loo, Lipika Arif, Ryan Keller, Jessica McCarty, David Woolverton, Abritty Abdullah, Keone Fuqua, Marwa Alafoo, and Sean Stalley
Click here to learn more about the Graduate Lab.