Baseball in Mobile: Transcriptions from the Charles Dickson Collection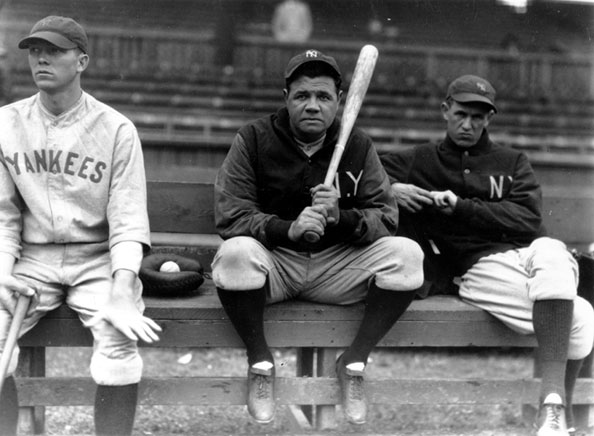 Major leaguer Babe Ruth and his teammates Lefty Gomez (to the right of Ruth)
and Bill Dickey. The Yankees played several exhibition games in Mobile in the 1920s
and 1930s. Erik Overbey Collection.
---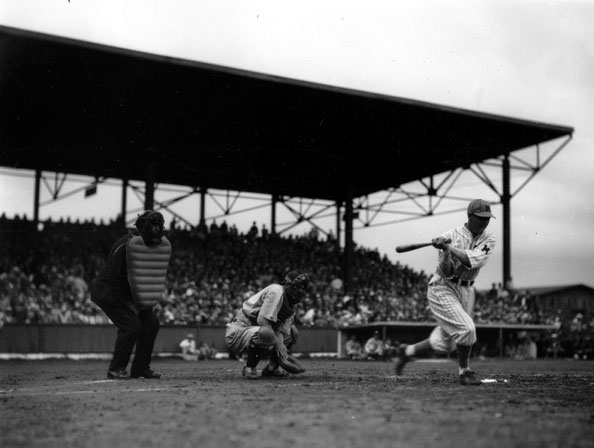 The Mobile Bears playing the team from New Orleans, circa 1930.
Erik Overbey Collection.
---
Charles Dickson was an amateur historian who spent many hours researching the history of this area. His collection contains microfilmed copies of his handwritten three-ring notebooks. Included within the notebooks are Dickson's histories of the city's sports and military activities, the theater, baseball, and settlers, as well as retrospectives on wars throughout American history, studies of the colonial powers and Indians of Mobile, and a look back at the Reconstruction period.

Click on the links below to read transcriptions from Dickson's baseball scrapbooks.