Photos of the Month
These images are protected under The Copyright Law of the United States (Title 17, United States Code). However, they
may be downloaded from this site for use in research, teaching, and private study, on the condition that you provide proper
attribution of the source in all copies. For other uses of images from our collections please contact The McCall Library in
advance for written permission. See photograph services for more information about ordering reproductions from our collections.
---
General Photo of the Month
The honor of christening ships built at the Alabama Dry Dock and Shipbuilding Company during World War II usually went to the wives of company foreman. Here Mrs. T. W. Moore, wife of the general foreman of platens, and Mrs. E. F. Looney, wife of the foreman of the pre-fabrication department, christen the SS Nathaniel Bacon on September 3, 1942. Alabama Dry Dock and Shipbuilding Company Collection. Negative: 3-362.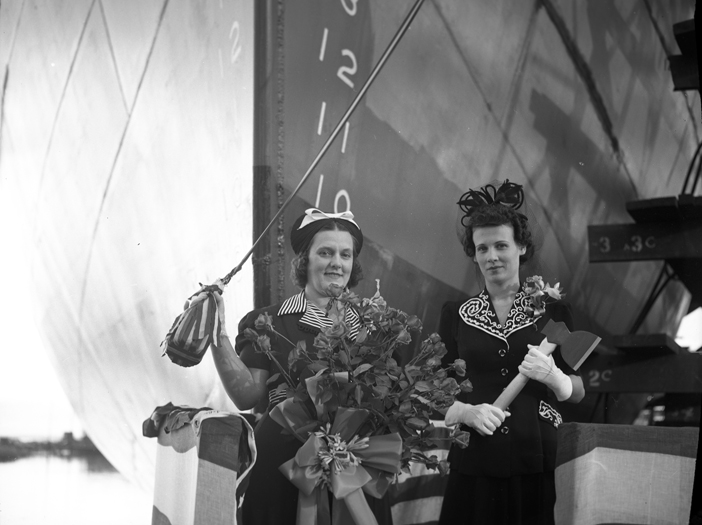 ---
USA Photo of the Month
Members of the University of South Alabama chapter of the sorority Phi Mu at their 1983 spring fling. University of South Alabama Public Relations Department Collection.