Reproduction Policy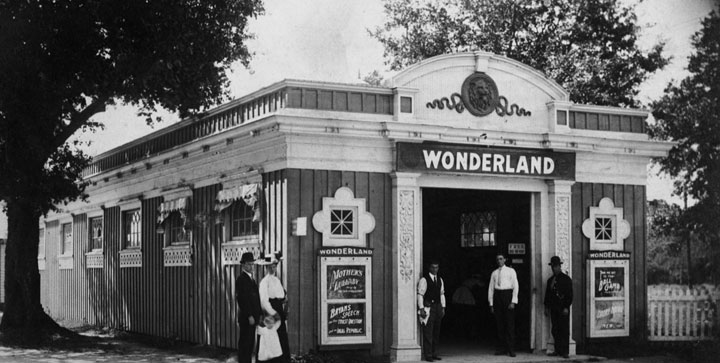 The Wonderland Theater inside Monroe Park. If you'll notice, the sign at the bottom left of the image is advertising a speech given here by William Jennings Bryan in 1908. S. Marlon Coffin Collection.
---
The photographs on this website are available at no charge for use in research, teaching, and private study. For these purposes, you may download images from this website without prior permission, on the condition that you provide proper attribution of the source in all copies. For other uses of images from our collections, i.e., decorating a home, commercial products, print publication, broadcast, mirroring, reuse on a website, and anything else that does not fall under "fair use," you must contact us in advance for permission.
Please note: Any formal agreements entered into with commercial users (including but not limited to television producers or directors and book publishers) must be sent to us in a timely manner as they will need to be routed first through our university attorney's office.