Burton Collection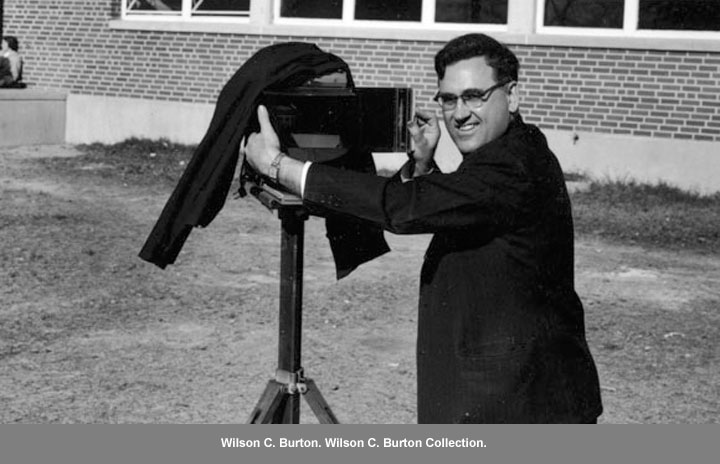 Wilson C. Burton. Wilson C. Burton Collection
---
There are more than 76,000 negatives in Wilson Burton's collection. The earliest of them were taken in 1935 and the latest in 1998. The bulk of the images, however, were made between 1957 and 1994. More than 40,000 of the negatives are color, the earliest of which was taken in 1964. Many of the images are of individuals outside the Mobile, Alabama, area.
This index is arranged alphabetically by last name. Also included in the index are the subject(s) of the image, the race of the subject, whether the image is black and white or color, the date the image was taken, the number of negatives in each sleeve, and additional remarks, if any.
Please see the key below for an explanation of the various abbreviations used in this index. To order a reprint of one of these portraits please see our photo prices page. It will detail the cost, sizes offered, and delivery time. Interested parties can also email us mccalllib@southalabama.edu.
---
Key:
Notes: C=Child, F=Female, M=Male, G=Group, Mil=Military, Rel=Religion, Wed=Wedding; n.d.=not dated
* in the "Race" field indicates the subject(s) is/are African American
If there is no "X" in the "Color" field, then the negative is black and white
---