Master's in Communication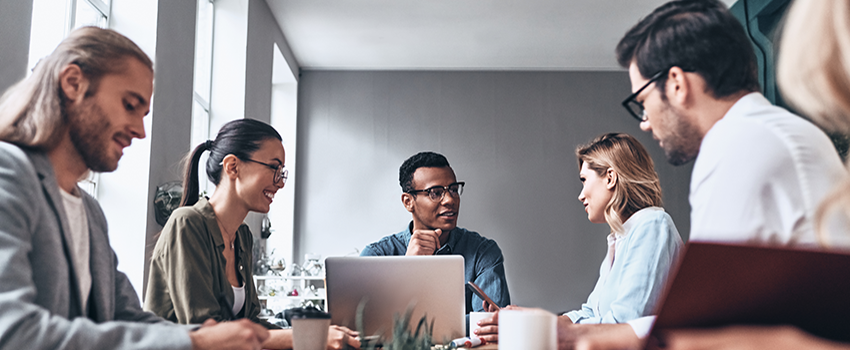 The Master of Arts in Communication integrates theoretical and research components of mass communication with a special emphasis in strategic communication, digital media and communication leadership. The graduate faculty combines applied knowledge with communication theory as they engage students to think critically about current communication issues and practices. Courses examine how communication creates, sustains, and changes organizations, political institutions, and society as a whole.
Want training to be a leader in the ongoing digital revolution remaking the communication field? The University of South Alabama offers industry-ready skills to effectively reach millennial audiences and beyond.
Careers in Communication
A master's degree in communication provides opportunities for students to pursue careers in a variety of industries or advance themselves in their current communication career. Graduates typically land jobs as account executives, media planners, marketing and communication directors, public information officers, public relations officers, brand managers and digital strategists. Many communication professionals work for nonprofits, educational institutions, entertainment businesses, healthcare, agencies, private businesses, government organizations and more.
Master's Program Experience
Graduate faculty in the department of communication engage students to think critically about the communication revolution by sharing top-tier research training and recent professional experience. From day one, students are encouraged to gain hands-on training with real clients, internships, and networking at national conferences that will help build a competitive portfolio and professional contacts.
▼ Master of Art in Communication Admission Requirements
Admission
A bachelor's degree from an institution accredited by the appropriate United States accrediting agency or equivalent for international institutions.
Official copies of undergraduate transcripts.
Minimum GPA of 3.0 on all undergraduate work.
For applicants with less than a GPA of 3.0, the following graduate exam scores are required for regular admission:
GRE - The required score is 297 or more combined points on the quantitative and verbal portions.
GMAT - A combined score of 1000 or more when calculated as follows: 200 x undergraduate
GPA + GMAT score.
Earned graduate degree - An earned graduate degree may substitute for graduate entry exam scores. Students must submit a written request along with evidence of the degree to the graduate coordinator for review.
International Admission
International students must submit documentation of TOEFL test scores of 250 on computer-based test or 100 on internet-based test, or a minimum score of 7 on the IELTS.
A documented evaluation by the USA host department to be conducted by video teleconference or telephone
Students who are required to take the English Language Proficiency Examination and whose scores suggest an English language deficiency must take the appropriate English as a Second Language courses. These courses are not counted as part of the 33-hour degree program.
Non-Degree Admission
Students may complete up to 15 hours without formal admission to the program. Students choosing this option will apply to be admitted as "A&S Non-Degree graduate" from the list of possible programs in the application menu.
▼ Thesis/Non-Thesis Option
The program provides a thesis or non-thesis option. The non-thesis curriculum consists of 33 credit hours, including a 6-hour core and 27 hours of elective courses. The thesis curriculum consists of 33 credit hours, including a 6-hour core, 21 hours of elective courses, and 6 credit hours toward completion of a thesis.