Master's in Communication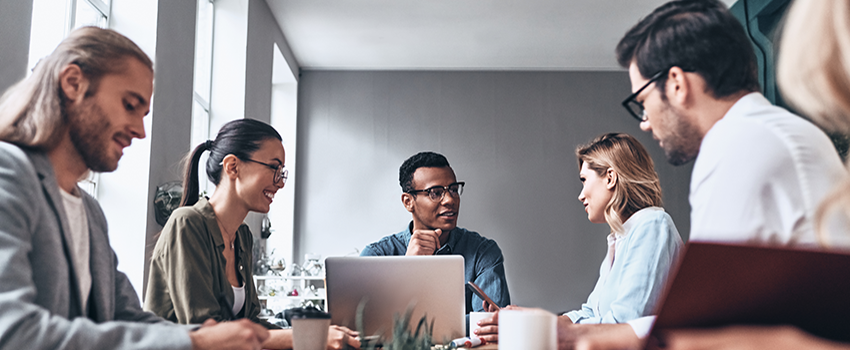 The Master of Arts in Communication degree program integrates theoretical and research-based components of mass communication with a special emphasis in strategic communication. Want training to be a leader in the ongoing digital revolution remaking the communication field? The University of South Alabama offers industry-ready skills to effectively reach millennial audiences and beyond.
What is Mass and Strategic Communication?
Mass communication is the process of creating, sending, receiving and analyzing information sent through a channel of communication to large audiences. Mass communication is used in a variety of mediums, such as newspapers, billboards, radio ads, television commercials, social media, website ads, email marketing, and more.
Strategic communication is an integrated mix of advertising, visual communication and public relations. Students learn to build proficiency in research, planning, data analysis, writing, creative problem solving, digital media and campaign execution.
Careers in Communication
A master's degree in communication provides opportunities for students to pursue careers in a variety of industries or advance themselves in their current communication career. Graduates typically land jobs as account executives, media planners, marketing and communication directors, public information officers, public relations officers, brand managers and digital strategists. Many communication professionals work for nonprofits, educational institutions, entertainment businesses, healthcare, agencies, private businesses, government organizations and more.
Master's Program Experience
Graduate faculty in the department of communication engage students to think critically about the communication revolution by sharing top-tier research training and recent professional experience. From day one, students are encouraged to gain hands-on training with real clients, internships, and networking at national conferences that will help build a competitive portfolio and professional contacts.
▼ Master of Art in Communication Admission Requirements
Admission
Students are admitted each semester. The following criteria supplement the Graduate School requirements for admission:
Bachelor's degree from an accredited institution of higher education
Minimum GPA of at least a 3.0 on all undergraduate work
Official copies of undergraduate transcript
Satisfactory score on the general portion of the Graduate Record Examination (GRE) or the Graduate Management Admission (GMAT) test. The scores required for regular admission are:
GRE: 297 or more combined score on quantitative and verbal portions. An advanced degree may be considered in lieu of a GRE score.
GMAT: A combined score of 1000 or more when calculated as follows: (GPA x 200) + GMAT score
An advanced degree may substitute for graduate entry exam scores. Students must submit a written request along with evidence of the degree to the graduate coordinator for review.
While applicants to graduate programs in the College of Arts and Sciences typically have a minimum GPA of 3.0 on all undergraduate work, in exceptional cases, applicants may be considered for admission if the following criteria are met:
GPA of 2.5 on all undergraduate work or a 2.75 GPA on the last 60 hours of all undergraduate work
GRE combined score of 311 or better when calculated as follows: (GPA x 10) + GRE score
GMAT combined score of 800 or better when calculated as follows: (GPA x 200) + GMAT score
Students with a GPA below 2.5 may consider enrolling in undergraduate classes to increase their GPA average prior to applying to graduate school. USA course work completed after graduation is automatically averaged into the final GPA. The USA Office of Academic Records computes transfer credit averages and can advise students in determining when the minimum GPA has been met. Students with less than a 2.5 undergraduate GPA will not be admitted.
International Admission
In addition to the admission requirements stated above, international students must satisfy at least one of the following English Proficiency Requirements:
Minimum TOEFL score of 71
Minimum IELTS score of 6
Minimum iTEP score 3.7
Minimum Pearsons (PTE Academic) score 48
Applicants who hold a bachelor's degree from an accredited U.S. institution are not required to submit
TOEFL results.
Students with deficient scores on the English Language Proficiency Examination must take the appropriate English as a Second Language (ESL) courses. ESL courses are not counted in the 33-hour degree program.
Non-Degree Admission
Students may complete up to 15 hours without formal admission to the program. Students choosing this option will apply to be admitted as "A&S Non-Degree graduate" from the list of possible programs in the application menu.
▼ Thesis/Non-Thesis Option
The program provides a thesis or non-thesis option. The non-thesis curriculum consists of 33 credit hours, including a 9-hour core, 24 hours of elective courses, and a written qualifying examination. The thesis curriculum consists of 33 credit hours, including a 9-hour core, 18 hours of elective courses, a written qualifying examination and 6 credit hours toward completion of a thesis.