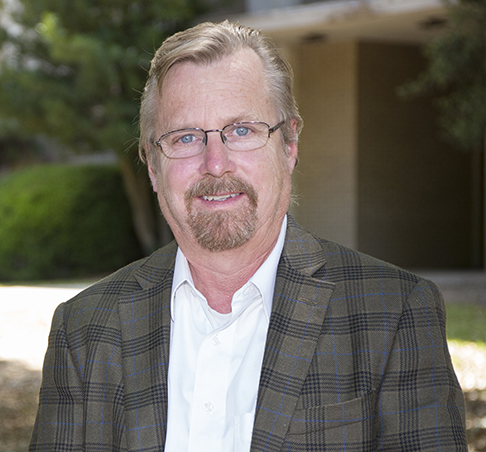 Dr. Steve Rockwell
Associate Professor Department of Communication

---
Bio
Steven C. Rockwell is currently an Associate Professor of Communication. Prior to this appointment, he served as the inaugural director of the Center for Telecommunications Technology, a center established to increase the effective utilization and integration of telecommunications technology in Alabama.
His teaching and research areas include digital cinema and television production, the uses and impacts of new telecommunication technologies and media theory and effects. He serves as advisor to the student run campus radio and tv stations. Rockwell has authored academic book chapters, journal articles, and conference papers.
Rockwell has been actively involved in television and film production and has worked in the local television industry, served as a consultant for children's television programs and created both short and feature length films.
Rockwell received a masters degree in Telecommunication and Film from the University of Alabama in 1989 and a doctorate in Mass Communication from the University of Alabama in 1993.
---
Publications
Rockwell, S.C. (2012, August). Ghostbusting in the Research Methods Classroom. Communication Currents, 7(4).

Rockwell, S. C. (2012). Ghost Hunting as a Means to Illustrate Scientific Methodology and Enhance Critical Thinking. Communication Teacher, 26(3), 158-162.

Rockwell, S.C. (Co-Producer, Director of Photography, Co-Editor). (2009). Triptych [Feature Length Motion Picture Production]. Mobile, AL: University of South Alabama. May, 2009.

Rockwell, S. (2007). The digital future of children's broadcasting. In J.A. Bryant & J. Bryant (Eds.; 2007). The children's television community: Institutional, critical, social system, and network analyses. Mahwah, NJ: Lawrence Erlbaum Associates.

Rockwell, S. C., & Singleton, L. A. (2007). The effect of the modality of presentation of streaming multimedia on information acquisition. Media Psychology, 9(1), 179-191.

Singleton, L. & Rockwell, S. C. (2003) Silent Voices: Contrasting the FCC 'media voices' standard for limiting local radio-television cross-ownership with a national survey of local television news and public affairs programming. Communication Law and Policy, Vol. 8: 385-403.

Rockwell, S. C. & Singleton, L. (2002). The effects of computer anxiety and communication apprehension on the adoption and utilization of the Internet. Electronic Journal of Communication/La Revue Electronique de Communication. April, 2002.
For more of Dr. Rockwell's publications, please see his CV.
---
Courses
CA 241 Intro TV Studio Production
CA 300 Fundamental of Communication Research
CA 340 Video Field Production
CA 341 Intermediate TV Studio Production
CA 390 Special Topics: Digital Cinema Production
CA 503 Quantitative Research Methods
CA 549 Media Effects