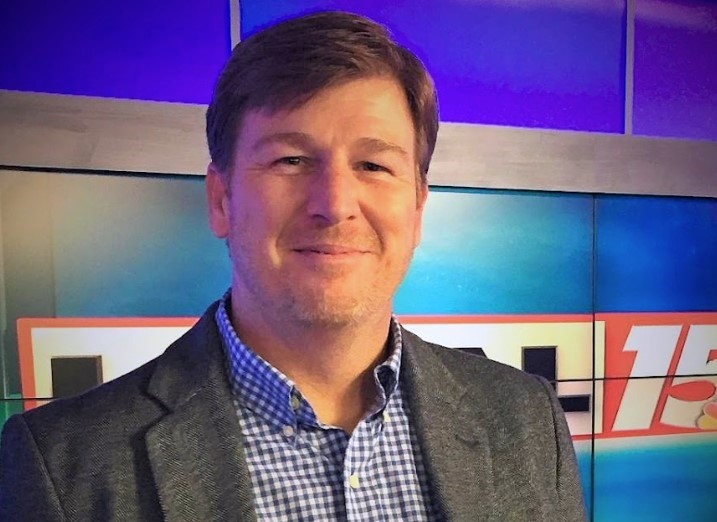 Johnny Stevens
Instructor Digital Film and Television Production

---
Bio
Johnny Stevens is an Instructor in the Department of Communication at the University of South Alabama. Before joining the faculty in 2022, he had a 25-year career in broadcast journalism, video production and public relations. He began his career as a combat photographer and military journalist and worked in over 60 countries, including seven warzones, around the globe. His broadcast news imagery has aired on CNN, Fox News, CBS Nightly News, Wings, History Channel and many regional news outlets. He also served as a military press liaison and public affairs manager working with foreign dignitaries, celebrities, NASA astronauts, professional athletes, and even musical acts like Aerosmith, Toby Keith and Hootie and the Blowfish.
Previously, Stevens was a lecturer and student media instructor for the Department of Communication Arts at Spring Hill College and Stetson University, and a master instructor at the Defense Department's Defense Information School (DINFOS) at Fort George G. Meade, Maryland. He was named the Alabama Media Professionals Faculty Advisor of the Year for 2015 and 2018, and was awarded Spring Hill College's Rev. Gregory F. Lucey, S.J. Cura Personalis Award for contributions to the college community.
Stevens has earned more than 40 professional awards, including the Southern Public Relations Federation Lantern Award, three Public Relations Council of Alabama Medallion Awards, five Videographer Awards and a 2016 Telly Award.
Stevens earned a Master of Arts degree in Strategic Communication at American University in Washington, D.C. and is currently completing a doctorate program. He completed undergraduate studies in Television, Radio and Film at Syracuse University in New York.
His research interests include media literacy education, advocacy journalism and global cultural values and societal norms as expressed in popular cinema.
---
Courses
CA 445: Ethics and Social Responsibility in Communication
DFT 440: Advanced Video Field Production
DFT 341: Intermediate TV Studio Production
DFT 340: Video Field Production
DFT 241: Introduction to TV Studio Production
JOU 387 (W): Magazine & Feature Writing
JOU 370 (W): Intermediate Reporting-Writing
JOU 252: Media Literacy Digital Age
---