South Instructor Wins Emmy Award
---
Posted on March 12, 2019 by Communication
Communication
---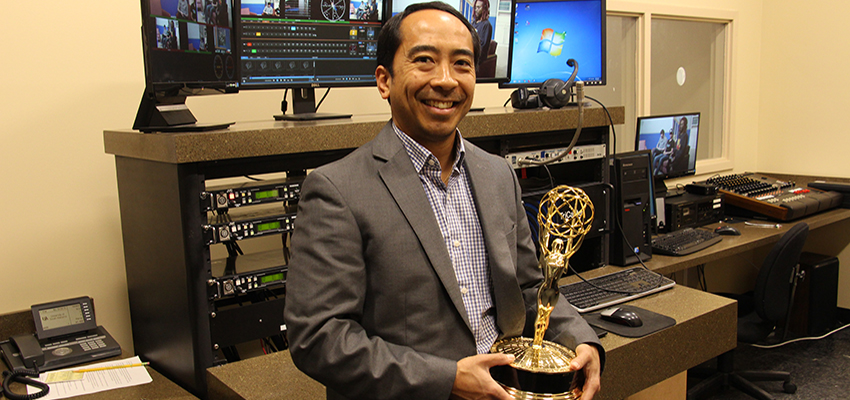 ---
University of South Alabama instructor Andrew Hongo won an Emmy Award for his work on "Barack Obama: The Reality of Hope," a Dateline NBC special report. The awards were presented October 1, 2018 in New York City, although Hongo was unable to attend.
"This award is such an honor, and I'm thrilled, of course," said Hongo. "I so thoroughly enjoyed my time at NBC News, and it was such a privilege to work on so many important stories with such a wonderful team. What a great way to end my time at NBC."
Hongo worked at NBC News for five years, prior to joining South's Department of Communication, where he teaches broadcast news and television production. While at NBC, he also covered wrongful conviction cases in New York City, the 70th anniversary of D-Day in Normandy, France, domestic and international terrorist attacks, education inequality in the Mississippi Delta, and criminal justice cases across the country. He says his work at South is a natural transition from his time in NBC's newsroom.
"I've always loved teaching, and I love journalism as well — so this is a great way to marry those two passions," Hongo said. "Nothing excites me more than seeing students develop their own passion for story-telling."
---
---