Alumni Spotlight: Anitra Belle Henderson, Executive Director of External Affairs for the City of Mobile
---
Posted on December 15, 2021 by Communication Department
Communication Department
---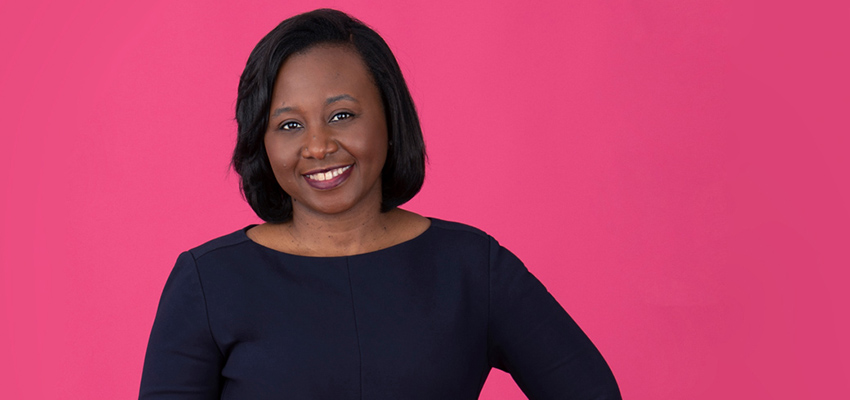 ---
Anitra Belle Henderson is the executive director of external and community affairs for the City of Mobile. Henderson leads the city's team in building communications and engagement strategies to educate, build awareness and impact Mobile's Momentum while advocating for Mobile's economic growth and prosperity locally and at the state and federal level. Henderson began her service with the City of Mobile as the director of civic engagement and later senior director of community affairs. Her work focused on convening and communicating with organizations and citizens to find solutions to community challenges. Her specific focus since joining Mayor Sandy Stimpson's administration has been leading strategic engagement strategies focused on youth and workforce development.
Henderson has developed many initiatives to aide Mobile's citizens in living their best quality of life including Mayor's Stimpson's Youth Empowered for Success (YES) Initiative, giving thousands of youth the ability to work during the summer and fall months in Mobile and Baldwin County; Ignite Mobile, an initiative to give financial assistance to businesses who were deemed "high risk" according to the Safer-at-Home status during COVID-19; and helping to build a more equitable community through the Mayor's Equity Initiative. Henderson also leads the team in supporting the revitalization, economic and community development of the Africatown community. The Africatown engagement includes working with partners from all over the United States.
Prior to her 2016 appointment, Henderson was the principal of SMG & Associates, a public affairs and marketing firm. She has more than 23-years experience in the public relations and marketing industry with emphasis in the areas of healthcare, nonprofit, education, government relations and corporate responsibility. She has worked with local and national clients including Mobile County Health Department, Mobile County Commission, Commonwealth National Bank, Nickelodeon and Telemundo. Her work has been cited in a national case study with John Snow Institute and the Centers for Disease Control.
She has served and continues to serve her state and local community through various agencies including Mobile Chapter of Jack and Jill of America, Distinguished Young Women, Girl Scouts of Southern Alabama, Mobile United, the Alabama Association of Nonprofits, VOICES for Alabama's Children, Alabama Board of Interior, Junior League of Mobile, the University of Mobile's School of Business Advisory Council, Gov. Ivey's Workforce Development Taskforce and Public Relations Council of Alabama-Mobile Chapter.
She is a graduate of 2009 Leadership Mobile and the first class of the Alabama Leadership Initiative. Henderson received her B.A. in Communication and Sociology from the University of South Alabama. Henderson is a lover of things that empower and inspire higher expectations. She is a life-long resident of Mobile. Married to Demetrius Henderson, they are the proud parents of three amazing young women.
---
---