Student Spotlight
The Department of Communication desires to acknowledge the accomplishments of its students. Below, four students, chosen by professors, will be featured throughout the semester from each concentration: Communication Studies, Broadcast Journalism, Digital Film and Television, Multimedia Journalism and Advertising and Public Relations.
---
James Denny: Communication Studies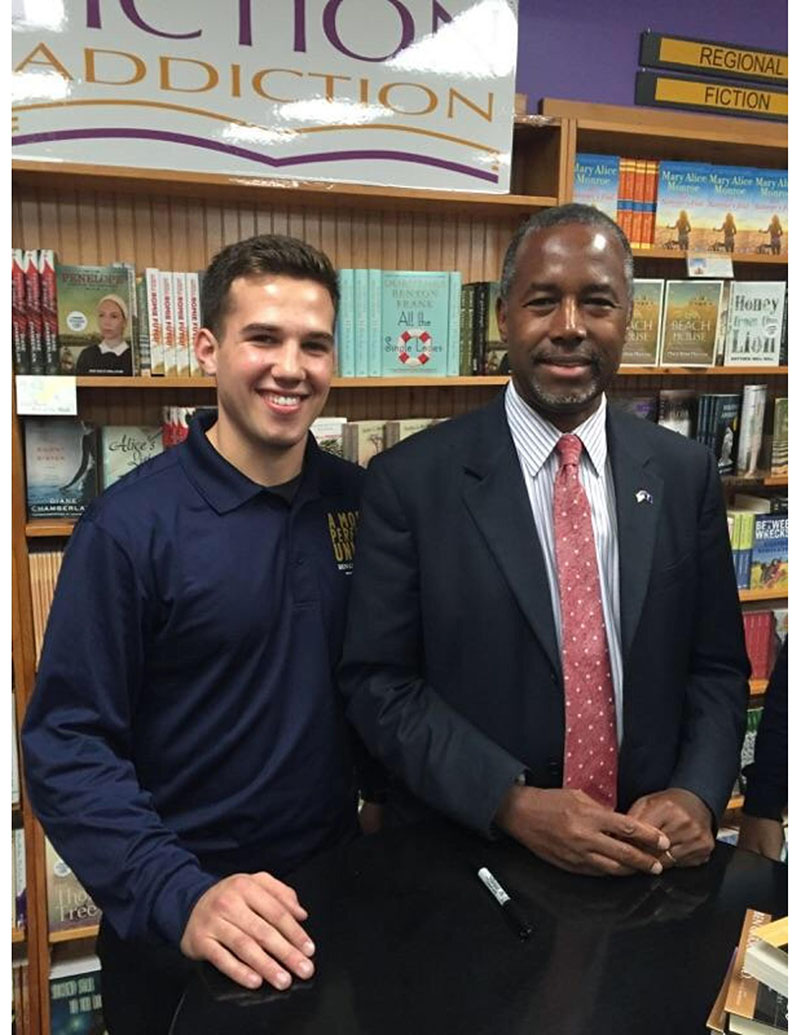 After graduating from the University of South Alabama, I received my first full time job with a company called Martin Sprocket and Gear. I was hired as a management trainee where I learned the ins and outs of the company. From management trainee, I moved to inside sales where I helped clients acquire what they needed from our company.
About three months into the job, I saw that I received a message on LinkedIn. In April 2015, I was on national TV where my family and I starred on show called Treehouse Masters. I was extremely blessed to have won a dream Tree House for my family back home in Pennsylvania. Before I opened the message, I noticed something about the Treehouse being mentioned. The message read how this gentleman (my now boss, Duane Ward) was watching the show with his wife and thought I would be ideal for his company. At first I thought the company was a small, start-up company, but when I read about the company, I was blown away.
I now work for a company called Premiere as the Events Manager. Premiere is broken up into many other departments. However, I work for Premiere Marketing. Premiere Marketing has the pleasure of working with every department at Premiere. My job as Events Manager is to plan and execute all events. My biggest events are book tours, where I spend all day and weeks with authors, and help them get on the New York Time best sellers list.
I have worked with Glenn Beck, Gretchen Carlson, Col Oliver North, Donald Trump, Beverly Johnson, and Karen Kingsbury. In the past three months, I have traveled and been on the road for 60 plus days and I have met some incredible people. My latest book tours have been with Kim Harrison, Rosanna Pansino, and Dr. Ben Carson. The "More Perfect Union" book tour with Dr. Carson was by far the best and largest tour I may ever have. It was cool to think that I may be with the future President of the United States.
Overall, I love my job and I feel very blessed. I never planned for this job to happen, my original plan was to become an officer in the Air Force. I am enjoying life and love what I am doing. My best advice to students is to NETWORK. Start young and start soon. My last advice would to be different, stay confident, and trust in God. Things do not go to plan sometimes, but that does not mean you stop and cry, just roll with in.
D'Ambro Chatman: Broadcast Journalism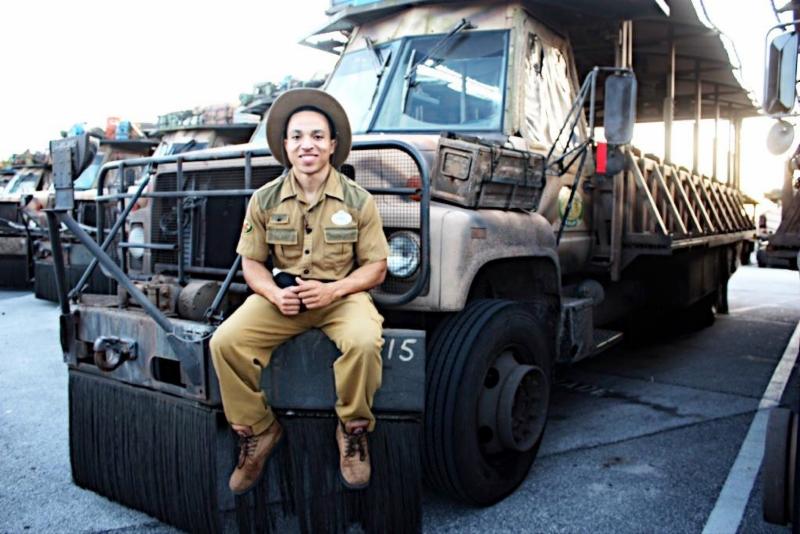 D'Ambro Chatman was born and raised in Mobile, Ala. Chatman graduated, May 2010, from Cottage Hill Christian Academy High school, where he lettered in track and field and Football. Chatman went on to receive a football scholarship to Belhaven University in Jackson, MS. He played football two seasons for the Blazers before he made the decision to transfer to the University of South Alabama.
"I originally thought that I would go to USA," Chatman explained, "but they never offered me a scholarship." Chatman transferred to USA and walked on the football team in 2012. The following season He decided that it would be best if he focused on his school work. "My first major was sports medicine, but I didn't like that too much," he said. Chatman is now a communication major with a concentration in broadcast journalism and a minor in Spanish. "Choosing to become a communication major was one of the best decisions I've made," says Chatman, "I grew up in Church. My parents always had me giving speeches and singing. So I never really had a fear of public speaking, but the thought of getting paid to talk about sports is what intrigued me."
Chatman says he loves the Department of Communication for many reasons. "I am more of a hands on man, and majority of the classes offers that type of learning environment," he said, "and not only that, but the professors in the communication department do their best to make sure you are well prepared to get a job as soon as you graduate!" Chatman was hired by Channel 15 WPMI as a news photographer and he will graduate December 12, 2015 with a BA in Communication.
"Because of Professors like Dr. Glover, Mrs. Stanley, and Dr. Aucoin I am confidently walking into the new phase of my life in the field of communications," He said. "But ultimately I thank God for everything He has blessed me to achieve and receive!" Chatman has already achieved many of the goals that he set for himself. He won Gold at an AAU Olympic lifting meet and he also completed the 2014 Disney College Program, where he worked as a Kilimanjaro Safari driver in Animal Kingdom. He says that the next goal he has for himself is to Work at ESPN as a football specialist. "I love my family," says Chatman, "my parents always told me that I can do ALL things through Jesus Christ who strengthens me, and I believe that. That's how I came this far and I don't plan on stopping now."
Stuart Sox: Digital Film and Television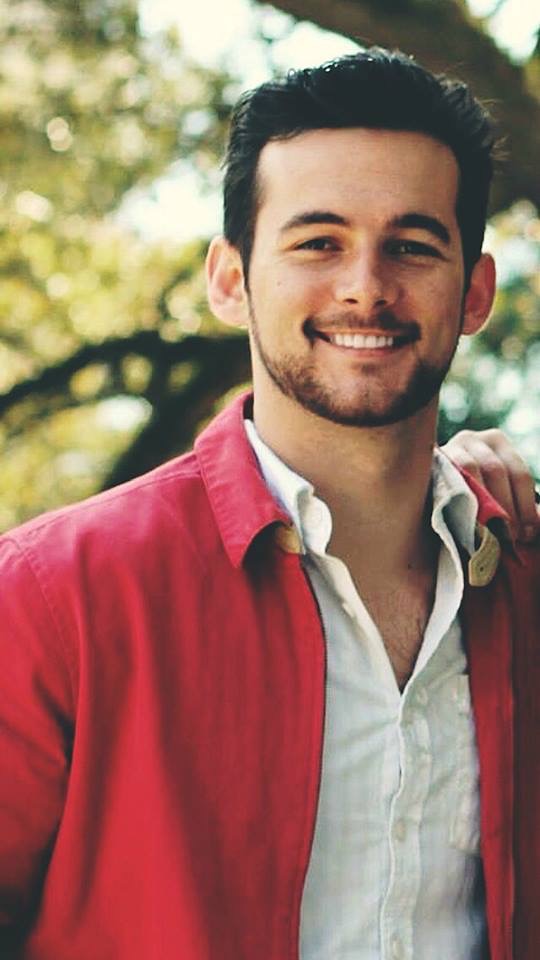 Stuart Sox graduated in May 2015 from the University of
South Alabama with a B.A. in communication and a concentration in digital cinema and television. Sox, a Mobile native, not only wanted to stay close to his family during college, but he knew USA would be a perfect fit for him.
Media had always been something that Sox found interesting and decided that digital cinema and television would be an exciting field to explore. During his time as a Department of Communication student, Sox made himself known to peers and instructors. Sox admired his professors, particularly Dr. Richard Ward and Dr. Steven Rockwell, for truly knowing their fields and offering an abundance of support and knowledge.
While attending USA, Sox was a staff writer at the Vanguard newspaper and a show producer at JagTV. He found that the Department of Communication gave him opportunities to explore various careers before graduation. "You can make films, be on TV, be on the radio, write for a newspaper," he said. "Lots of great opportunities to discover what you like."
Sox's degree has allowed him to practice freelance videography and photography in areas such as, Advertising, Fashion, Real Estate and Promotion. Sox has also worked in the local film industry as a set production assistant. He is very excited to start his first job in the camera department of a feature film this week.
In May 2015, the Department of Communication recognized Sox as the "Most Outstanding Communication Graduate" in his graduating class. In addition, one of his short films, "The Dreamers," won Best Short Film of the Year from the Moddy Awards sponsored by local culture publication Mod Mobilian.
Mitchell Kahalley: Print Journalism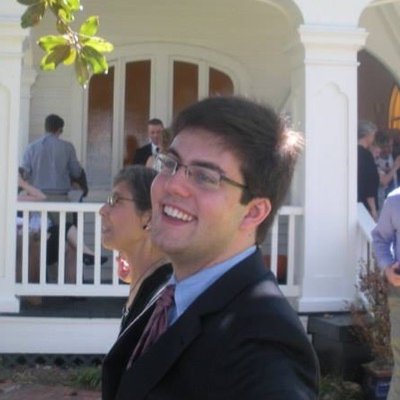 When Mitchell Kahalley, a Mobile native, came to South, he did not really know what he wanted to do. However, he had many interests such as talking to people, writing and research. Kahalley found that a major in communication, with a concentration in print journalism, allowed him to do all of these things.
Kahalley loves the Department of Communication because they have hard-working faculty, staff and he "...feel[s] totally comfortable talking with anyone who works in the department." He praises the Department for taking the time to help students with any questions they may have. Kahalley has set himself apart in the Department of Communication with his dedication to The Vanguard and Lambda Pi Eta.
Currently, he is the Managing Editor for the Vanguard, USA's student newspaper, where he has found some of his best friends. He said, "I absolutely love it... I love working with [the other staff members] on a weekly basis." As president of South Alabama's chapter of Lambda Pi Eta, the national communications honor society, Kahalley is working diligently to revamp the organization and make it a visible organization that students strive to be a part of.
Upon graduation, Kahalley is planning to do freelance feature writing. He is also strongly considering attending graduate school at some point in his career. The Department of Communication is proud to have him as a part of our community and wishes him luck in all of his future endeavors.
Advertising and Public Relations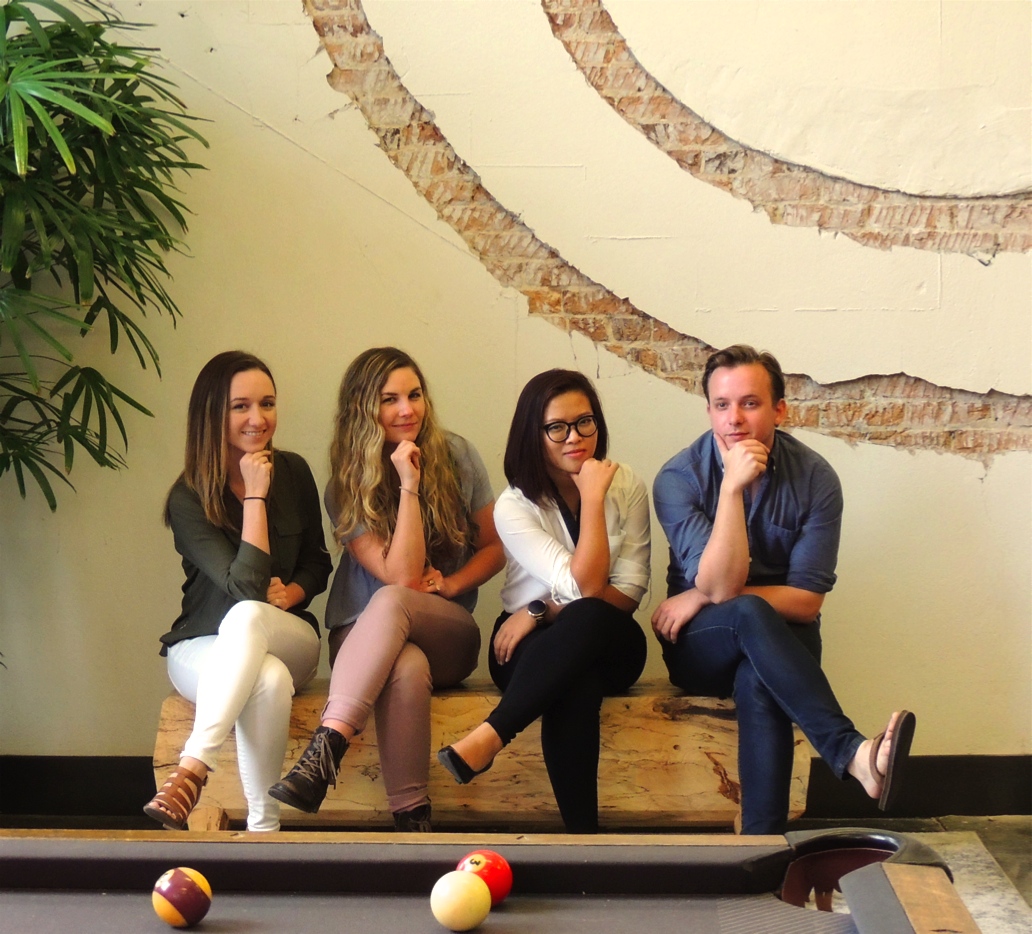 Over the last four years, the University of South Alabama Department of Communication helped four graduates land careers at one of the biggest advertising agencies in the Mobile area. Red Square Agency is a full-service advertising agency that specializes in hospitality and gaming in the heart of downtown Mobile. This agency atmosphere is anything but typical. Inside you will find a basketball court, yoga sessions, a stocked bar, pool tables and open office that fosters creativity through collaboration. Tina Phanthapannha, Holly McKinley, James Grillo and Chelsea Doswell —all Mobile natives —recognize how the USA Department of Communication led them to Red Square Agency. When asked how their education prepared them for their career, they all credited their success to the faculty, classes, and networks created through the Department of Communication. They encourage students to find internships and make connections to push themselves forward after graduation. Tina Phanthapannha advises students pursuing a career in the communication industry, "Be proactive as a student, be passionate about what you're doing and being in advertising, be open to feedback and criticism."
These are just four students of the thousands who have successful careers after graduating from the USA Department of Communication. This department offers students and graduates opportunities and a network of alumni, unlike any other department!