College of Arts and Sciences Recognizes Outstanding Faculty
---
Posted on November 10, 2020 by Amber Day
Amber Day
---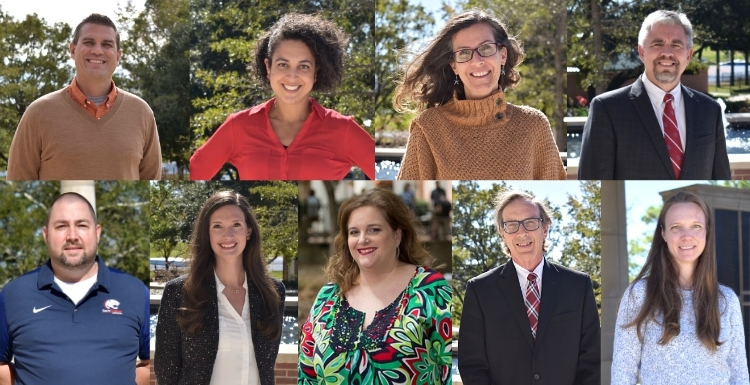 University of South Alabama Arts and Sciences faculty members were recognized for their achievements at the 39th Annual Dean's Lecture and Faculty Awards Ceremony, including, clockwise from top left, Dr. Joseph Currier, Dr. Krista Mehari, Dr. Amy Sprinkle, Dr. Robert Holm, Joel Borden, Mischa Armstrong, Kristy Britt, Dr. David Durant and Dr. Alexandra Stenson.
---
The University of South Alabama College of Arts and Sciences hosted its 39th Annual Dean's Lecture and Faculty Awards Ceremony virtually on Friday, November 6, at 3:30 p.m., via Zoom. Nine USA faculty members were recognized for their achievements.
"We have so many top-notch faculty at the University of South Alabama College of Arts and Sciences," said Dean Dr. Andrzej Wierzbicki. "Each year, the selection committee has the challenge and honor of selecting and recognizing these individuals who are making a difference in their research and scholarship, teaching, service, and advising."
The College of Arts and Sciences is at the center of academic life at the University of South Alabama. With approximately 240 full-time faculty members in nineteen departments, Arts and Sciences faculty teach the core of the liberal arts curriculum for all majors at the University. The dynamic and dedicated faculty members help students reach their full potential.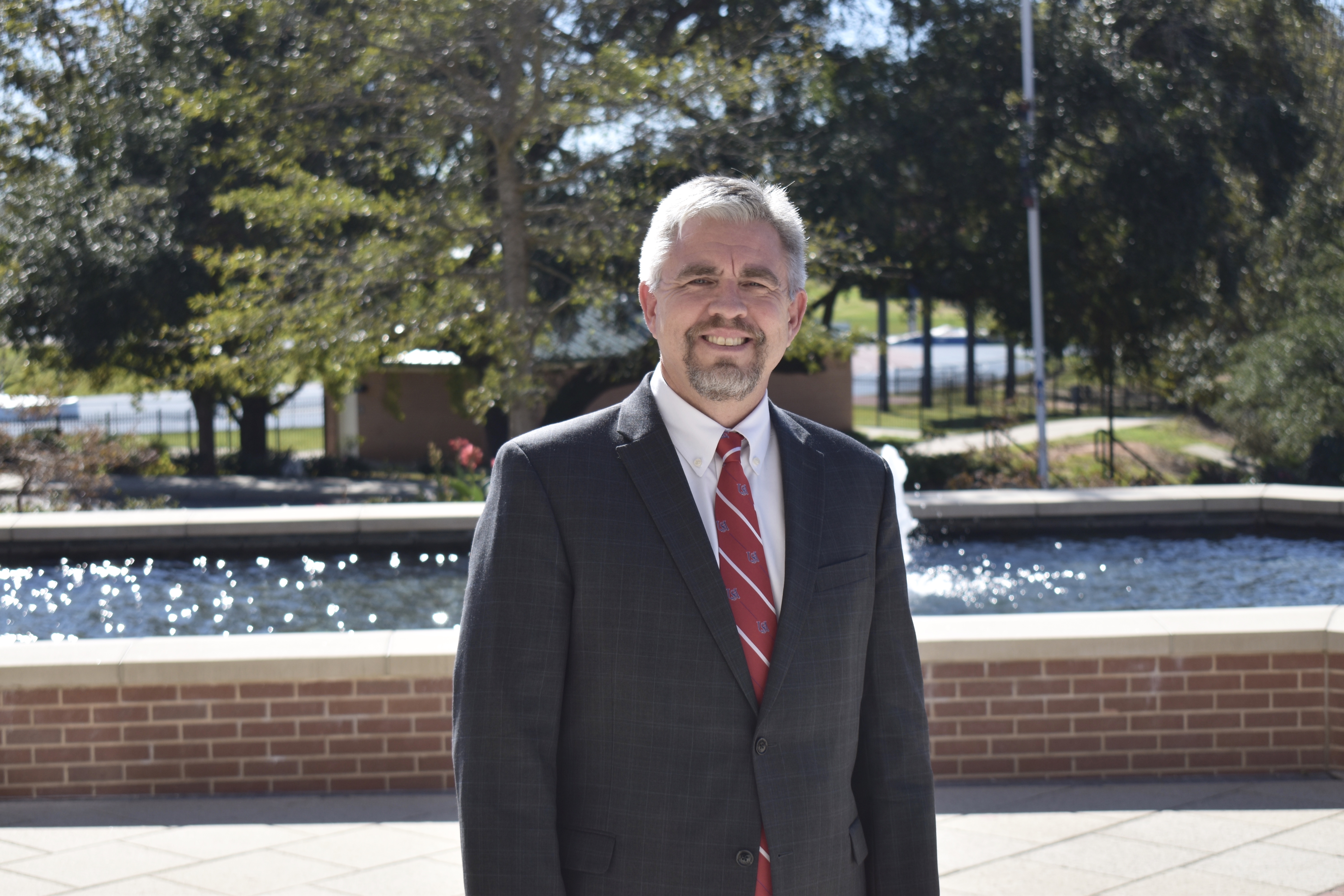 The Dean's Lecture Award is given to a full professor who has been employed at South for at least seven years in recognition of excellent scholarship or academic achievement throughout the faculty member's career. This year's recipient is Dr. Robert Holm, professor of music and head of the keyboard area in the department of music. Holm performed the Beethoven Sonata Cycle in eight recitals at USA (2004-2007) and recorded 16 of the sonatas on period instruments. Since 2016, Holm has performed, given master classes, and recruited students in Shaoxing, China, and São Paulo State, Brazil. Holm enjoys working at South because of the students and faculty.
"USA values my various performances as important professional development," Holm said. "The music faculty is very collegial, and I have always enjoyed collaborating on performance projects with all of the faculty during my time at South. Mobile is a beautiful city and has been a great place for me personally. I met my wife at church in Mobile and have raised my three children here. By next year, I hope to have all three kids at USA as college students."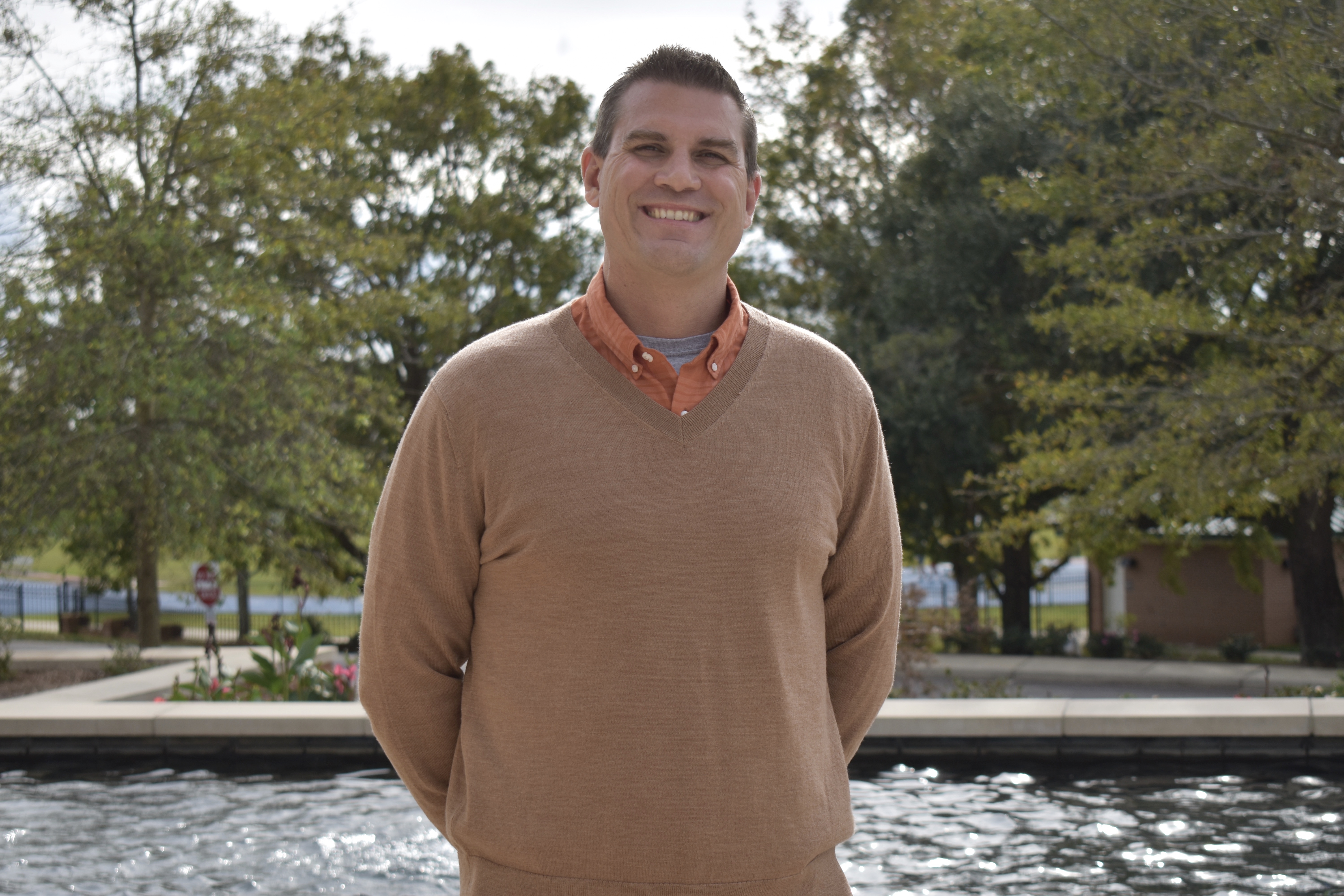 The Outstanding Service Award is given to any full-time faculty member who has been employed full time at USA for at least seven years in recognition of career achievements in service to the department, college, university, community, and academic or disciplinary profession. This year's recipient is Dr. Joseph Currier, associate professor in the department of psychology. Currier's research focuses on advancing scientific understandings of moral injury and the role of faith or spirituality in mental health. Funded by the John Templeton Foundation, his team completed a practice-based evidence study on spiritually integrated psychotherapies with 17 practicing clinicians in the Mobile area. Along with colleagues in the Pat Capps Covey College of Allied Health Professions, Currier also helped develop and launch a community-based organization called "Veterans Recovery Resources." Since the opening of an interdisciplinary outpatient clinic in November 2018, the group has served 374 veterans, first responders, and family members who are struggling with physical and behavioral health problems.
"I am proud of the accomplishments of our clinical and counseling psychology students and faculty over the past decade," Currier said. "I had the honor of serving as Director of Clinical Training (DCT) from August 2015 to August 2020. CCP colleagues are nationally respected in their areas of specialization given successes excelled in research, service, and training. Also, 100 percent of our students matched at accredited internship programs and all of these graduates succeeded in obtaining positions in academic medical centers, VA hospitals, academic departments, university counseling centers, community organizations, and private practices across the country. "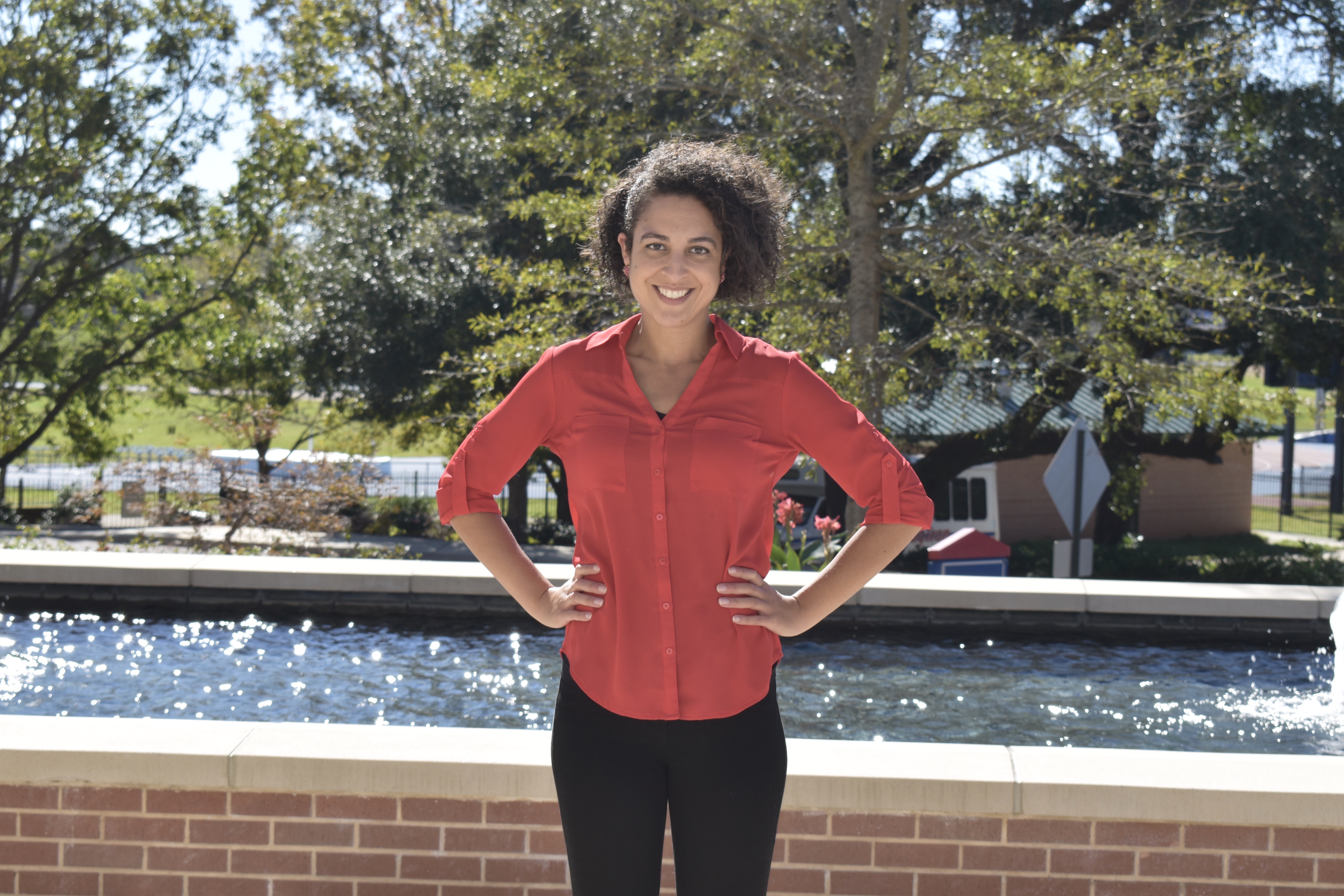 The Junior Faculty Award for Scholarship and Academic Achievement is given to an early-career faculty member (assistant professor or associate professor) to recognize excellent scholarship or academic achievement. This year's recipient is Dr. Krista Mehari, an assistant professor in the department of psychology. Mehari's research focuses on violence prevention and is published in a range of journals, including "Child Development, Psychology of Violence" and the "Journal of Adolescent Health." Mehari recently received a R01 grant from the Centers for Disease Control and Prevention on gun injury prevention. Mehari says her favorite part of her job is engaging with people within the university as well as the community.
"I love that I am able to collaborate with people within the University, community partners, and agencies in the Mobile area," Mehari said. "I think that South highly values the community-engaged nature of the work that I do."
The Teaching Excellence Award is given to full-time or part-time faculty members in the College to recognize excellence in teaching. One of this year's recipients is Mischa Armstrong, who serves as a full-time instructor in the department of mathematics and statistics. Armstrong used a grant from USA's Active Learning and Engagement Initiative to redesign both "MA112 Precalculus Algebra" and "MA113 Precalculus Trigonometry." In the last year, she has been part of a team piloting a corequisite in "Precalculus Algebra" and "Essentials for Precalculus." Redesigning and piloting courses are exciting challenges for Armstrong, helping her improve student success.
"I do what I do for them," Armstrong said. "My favorite part of my job is helping students understand, be successful at math and in further coursework. The University is near and dear to my heart. As an alumna, it helped me to develop into the person I am today, and I want to be a part of helping my students become the successful people they were meant to be."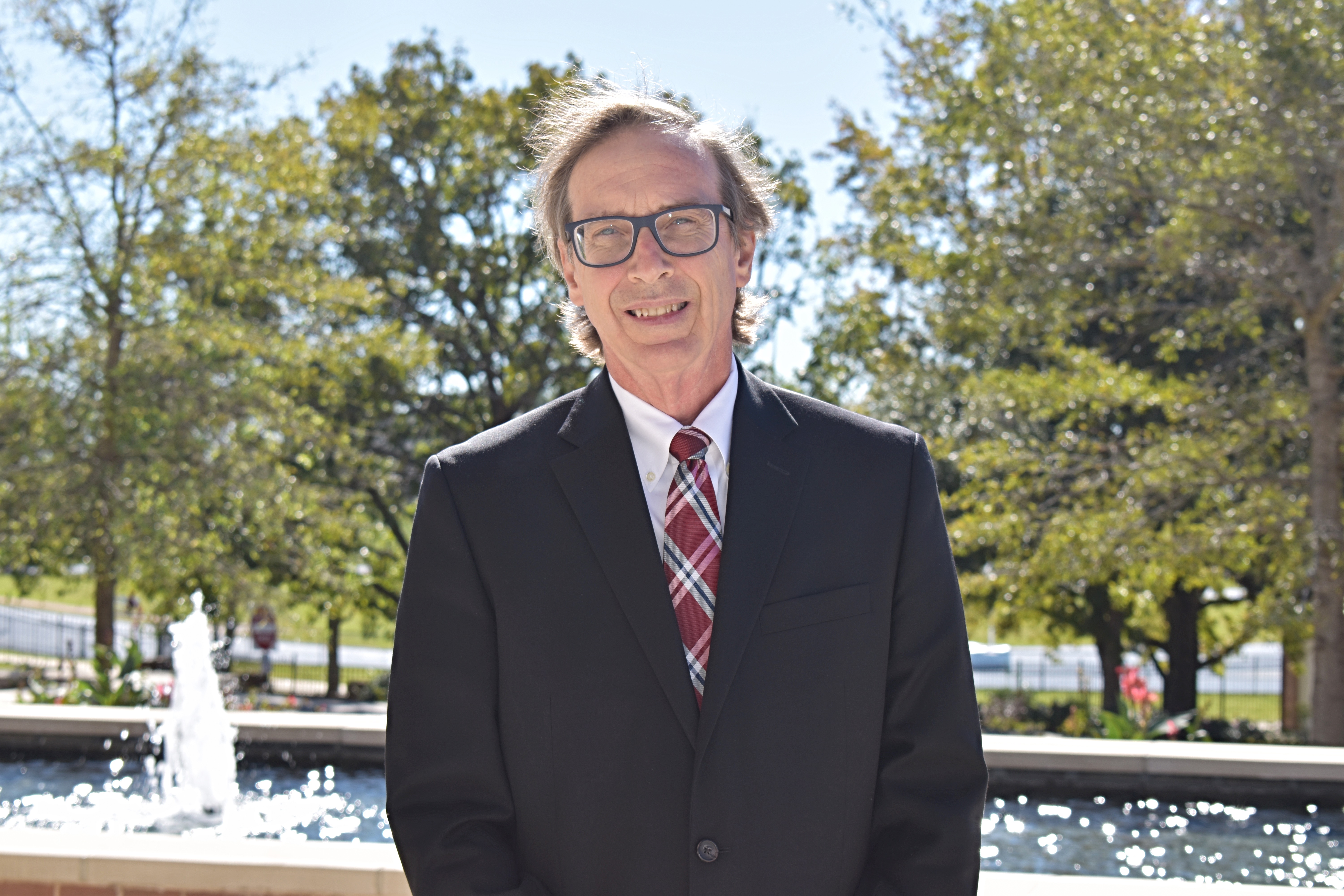 Dr. David Durant, professor of music and director of music theory and technology for the department of music, also received the Teaching Excellence Award. Durant's music compositions have recently been included on CDs in the U.S. and Italy, and one of his recent compositions was performed virtually by the New York University New Music Ensemble. Durant composed and engineered a composition for 56 loudspeakers for the Sonic Arts Research Center in Belfast, NIR, UK, which will be performed when travel restrictions and the pandemic allow. Durant's favorite parts about his job are seeing his students succeed and go on to graduate school.
"I love seeing the success of my students as they go to graduate school and to teaching positions," Durant said. "I am happy when students of mine connect through their common experience of having studied with me, even when they never met at South. It is great to see their life experiences as they succeed in their chosen profession, have major life events, and share their pictures of their children—my grand students! I have been fortunate to have been supported as a composer by my department, college, and university."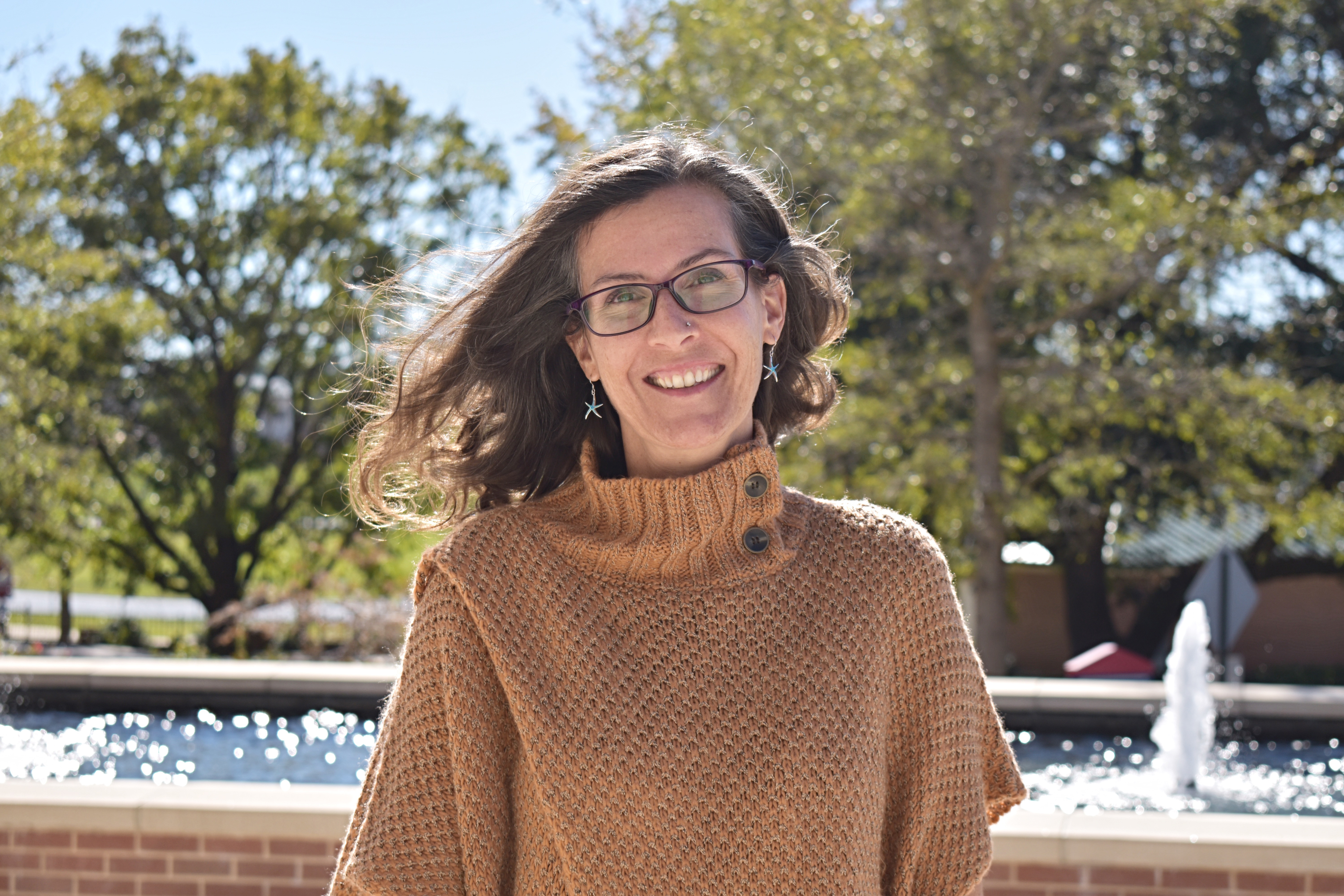 Dr. Amy Sprinkle, a marine sciences instructor, is the final recipient of the Teaching Excellence Award. Sprinkle recently completed and received the Association of College and University Educators and the American Council (ACUE) Credential in Effective College Instruction (Certification). USA's proximity to Mobile Bay and the Gulf of Mexico and the University's strong ties to the Dauphin Island Sea Lab are important to Sprinkle. In addition, she loves that she can get her students outside to experience the coursework first hand.
"I've had the opportunity to take students snorkeling and camping at Navarre and St. Andrew's State Park as part of weekend adventures with the Marine Science Club," Sprinkle said. "As part of the science lab experience, we visit local nature centers, frequenting Five Rivers Delta Nature Center as well as Grand Bay National Estuarine Research Reserve. We took at least one boat trip via the Dauphin Island Sea Lab for each course that I teach, prior to COVID. And thanks to good connections with the Bama Bay Oyster Farm in Coden, Ala., as well as Double D Oyster Farm, my students have had the opportunity to spend time working with these local businesses, getting hands-on experience in the field as part of a class requirement. I strive to connect students to the coast via academic and learning experiences, such as fieldwork and service learning within the community."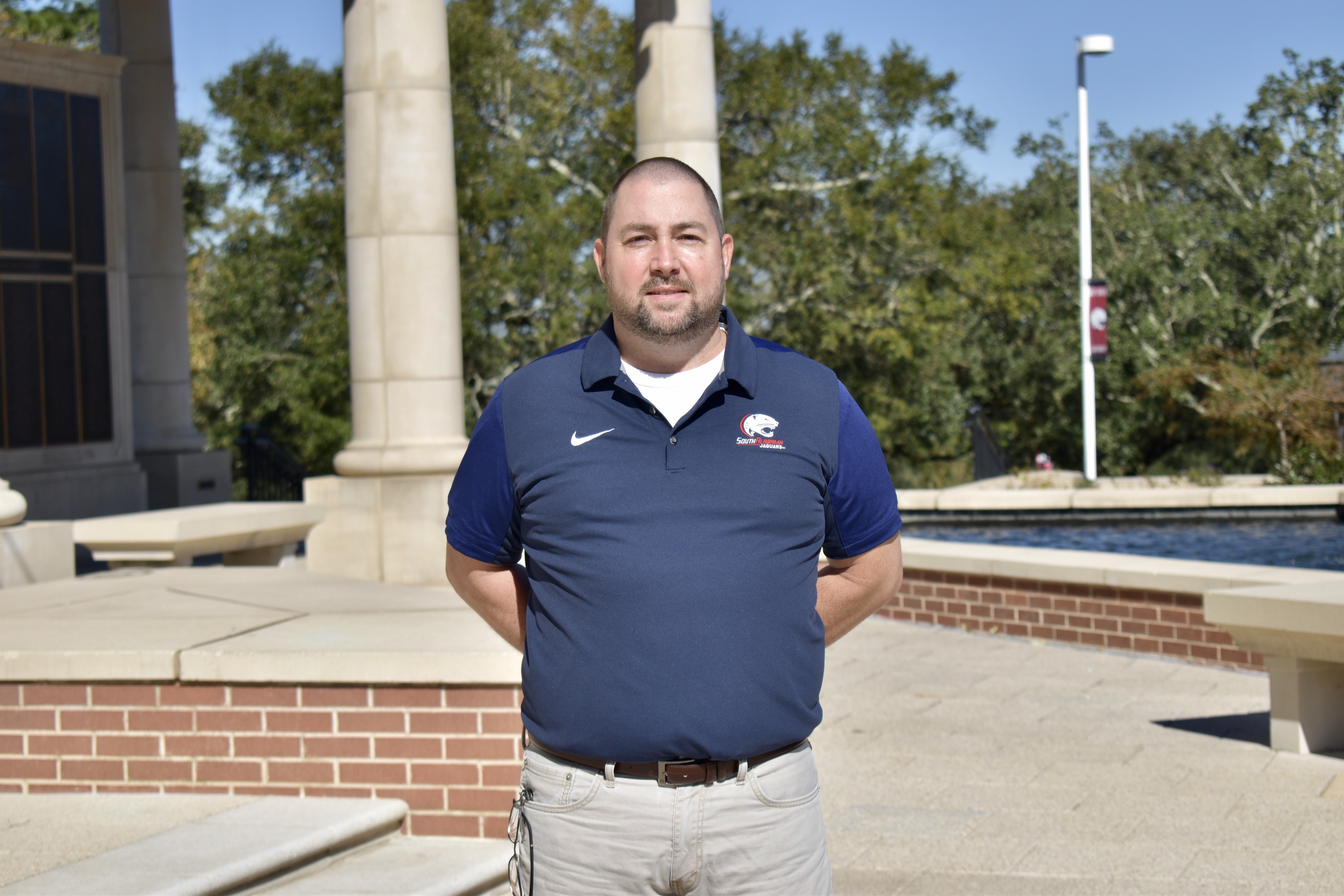 The Innovation in General Education Award is given in recognition of innovative and effective pedagogy in teaching a general education course or courses. The winners of this award are selected by the General Education Committee. One of this year's recipients is Joel Borden, a full-time instructor in the department of biology at the University of South Alabama. Borden was selected as a "Top Prof" by the Sally Steadman Azalea Chapter of Mortar Board in 2011 and 2019. He has co-mentored 10 undergraduate students and four graduate students in research topics, ranging from plant community dynamics to amphibian and reptile ecology. His favorite part about working at South is his students. He also enjoys being located along the Gulf Coast, which allows for multiple research opportunities.
"My primary motivation for teaching at South is the students," Borden said. "I believe we have a tremendous resource within our student body for academic excellence and research capabilities that should be explored and nurtured to unleash their full potential as scientists and citizens. Our region, along the northern Gulf Coast, also allows me to be able to study how disturbance, both natural and anthropogenic, influences organismal community composition and structure."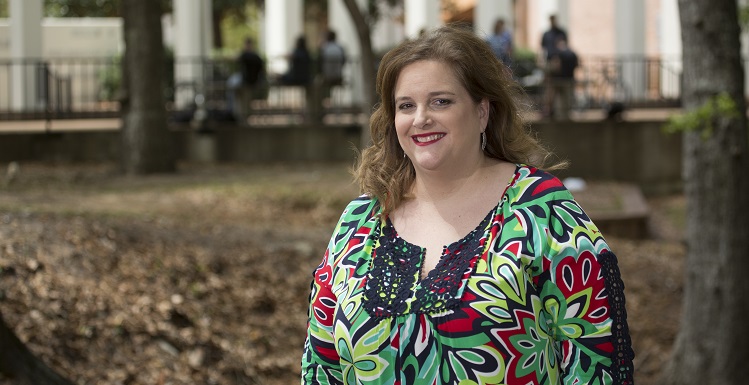 Kristy Britt, a senior instructor of Spanish at the University of South Alabama, is also a recipient of the Innovation in General Education Award. Britt has served in and held leadership positions in numerous academic organizations, is past president of the Alabama World Languages Association, and has directed many students in study abroad programs. Her most recent projects include incorporating proficiency methodology into the introductory and intermediate Spanish courses as well as working in the development and implementation of the new graduate certificate program for Spanish for Healthcare Professionals. Britt enjoys teaching at her alma mater. She received her bachelor's in Spanish and English in 1990.
"I love teaching where I was a student myself," Britt said. "Many of the undergraduate opportunities that we have at USA are not available to students at other institutions, so that is special. And of course, I love that we make studying abroad so accessible to our students – all of our students, not just language students."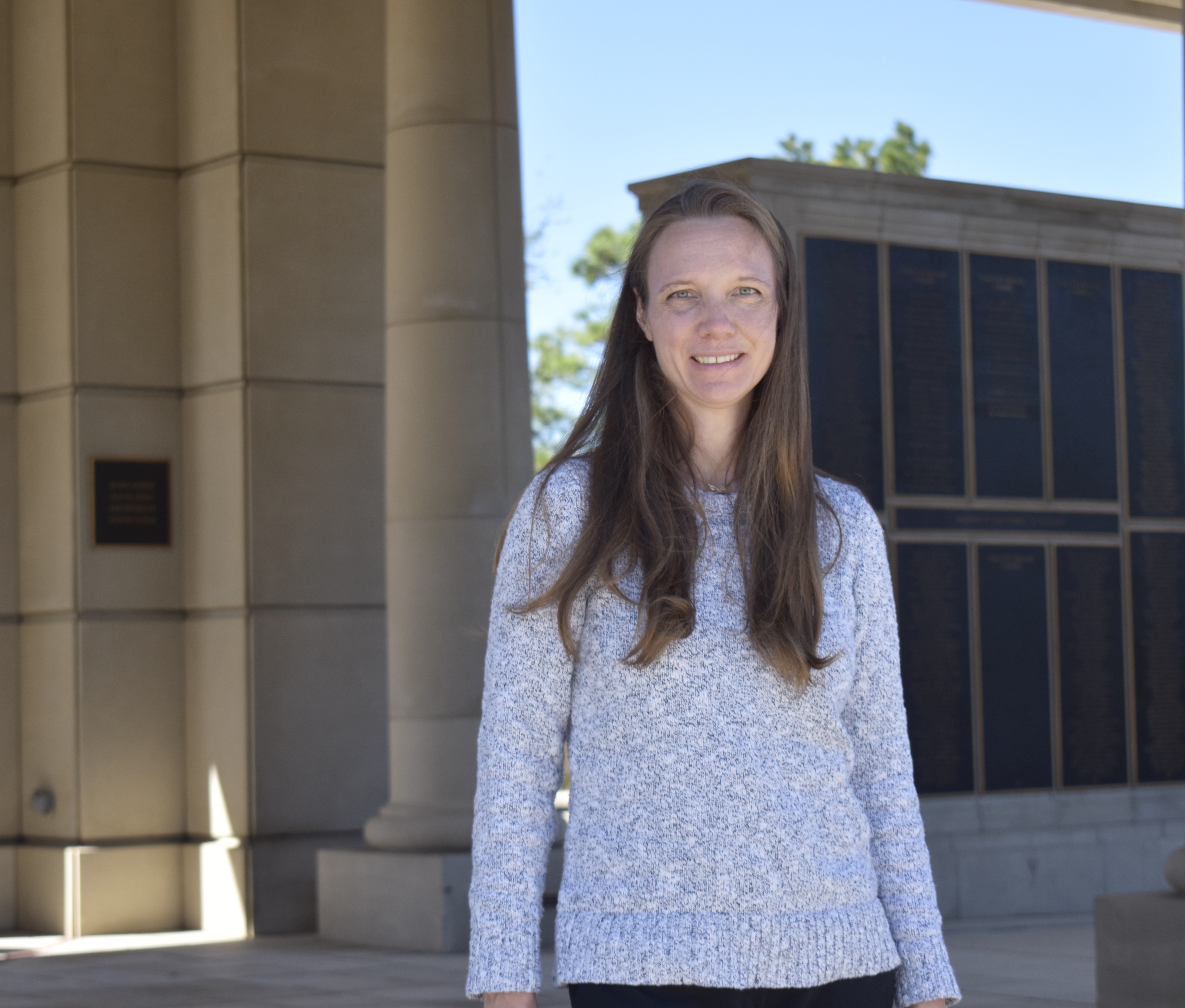 The Excellence in Directed Study Award recognizes outstanding faculty performance in undergraduate directed studies or similar directed learning courses, such as undergraduate senior thesis courses. The award is intended to recognize faculty undergraduate instruction that is not a part of a faculty member's standard teaching load. This year's recipient is Dr. Alexandra Stenson, professor in the department of chemistry. Recently, she collaborated with Dr. Ruth Carmichael and her graduate student, Ashley Firth, to trace artificial sweetener concentrations in local bodies of water as one of multiple indicators to distinguish sources of waste water contamination. She also participated in a collaboration with Dr. Gregory Waselkov as they examined bone tools and debitage from a Late Woodland (cal AD 350–1100) site in coastal Alabama for traces of bitumen. Stenson was highlighted in "Analytical Chemistry Research at Primarily Undergraduate Institutions: Training Tomorrow's investigators." Her favorite part about her job is guiding students to achieve their full potential.
"South has a strong focus on undergraduate teaching through research, which appeals to me far more than research for the sake of research," Stenson said. "I enjoy the camaraderie in our department and how much each and everyone of us cares about our students and is committed to guiding our students to achieve their full potential."
---
---