Master of Fine Arts in Creative Technology and Practice Art Show
---
Posted on September 28, 2021 by Amber Day
Amber Day
---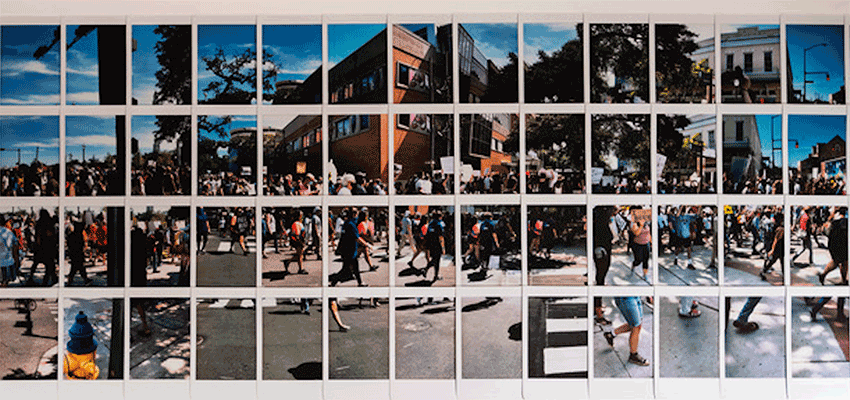 Current Master of Fine Arts in Creative Technology and Practice graduate student Micah Mermilliod's work will be on display at the upcoming art show. Mermilliod works as a curatorial assistant at the Alabama Contemporary Art Center.
---
The University of South Alabama Department of Art and Art History is pleased to announce that it will exhibit the work of current and former Master of Fine Arts in Creative Technology and Practice graduate students. The show will open Friday, October 1, 2021 from 11:00 a.m. to 4:00 p.m. in the Visual Arts Gallery, Room 540.
The following current graduate artists will be exhibiting: Cassandra Bakotic, Sydney Belanger, Vincente Fischer, Jason Frostholm, Bruce Larsen, Micah Mermilliod, Jose Molina, Cynthia Mortellaro, Kimberly Phillips and Caroline Smith. The following recent MFA graduates will also participate: Ramon Deanda '19, who teaches in Moriarty, New Mexico at Moriarty High School; Yvonne Christine LeBrun '20, an adjunct professor of art at University of West Florida; Alina Axsom '19, who has her own tattoo business in Mississippi; and Meshelle Miller '21, who teaches as an adjunct professor at the University of Mobile.
Mermilliod, a curatorial assistant at the Alabama Contemporary Art Center, creates work which often incorporates elements of collage, both in the mediums used and the ideas at play. He is most interested in adaptive changes that humans make, especially in an environment that is rapidly changing due to catalysts such as technology, socio-economic status and environmental change. His work to be on display at the upcoming show documents recent changes.
"Since before mandatory curfews and stay at home orders were in place, I have always enjoyed going on long walks throughout my neighborhood," Mermilliod said. "I would use these walks not just as a form of exercise, but also as a time of reflection. Now, in the time of COVID-19 and quarantines, my daily walks have become a sort of escape to help fill many of the voids that come with living in isolation. While on these walks, I have noticed changes in my surrounding community, both positive and negative, which are directly related to the impact coronavirus has had on society. In these images, I use art to document these changes."
Students, faculty, staff and the public are invited. If visitors cannot attend the Friday event, the gallery will also be open on October 22 or anytime between now and then by contacting the department secretary at art@southalabama.edu or (251) 461-1438. Social distancing and masks are required on campus and in the gallery.
The Master of Fine Arts in Creative Technologies and Practice degree program at South is currently accepting applications. GRE is not required for admission. The interdisciplinary program spans multiple concentrations, and some students take master's-level classes in business, communications and creative writing. The program does not require an undergraduate degree concentration in art, but does require the applicant to submit a portfolio of media in which the student wishes to dedicate further study.
Areas of interdisciplinary studies in the MFA program might include animation/computer science, graphic design, architectural design, painting/drawing, architectural rendering, art history and museum studies, sculpture and anthropology, sculpture and mechanical engineering, psychology and art therapy, ceramics, glass and entrepreneurship, university or junior college teaching, museums, and non-profit community groups.
For more information about undergraduate and graduate programs in the USA Department of Art and Art History, visit southalabama.edu/colleges/artsandsci/art/.
---
---