The College of Arts and Sciences Welcomes New History Chair
---
Posted on September 26, 2017 by Arts and Sciences
Arts and Sciences
---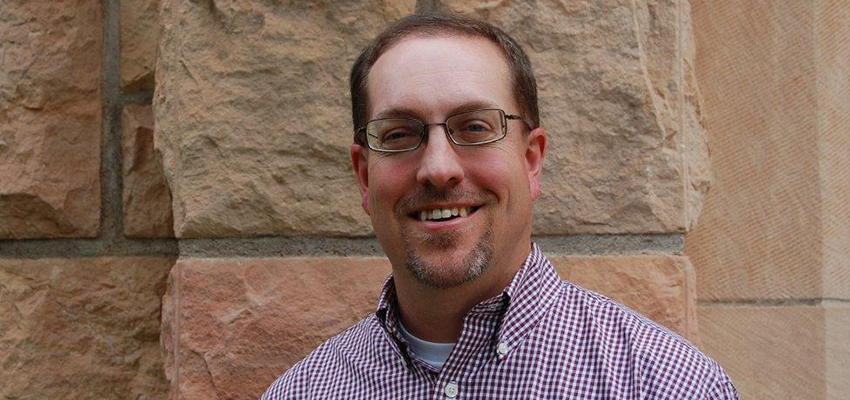 The College of Arts and Sciences welcomes new History department chair, Dr. David Messenger.
---
The College of Arts and Sciences welcomes Dr. David Messenger to the Department of History. Dr. Messenger previously taught at the University of Wyoming and at Carroll College in Helena, MT and joined USA in 2017.
Dr. Messenger's specialty is 20th Century European history, with attention on the significance of justice in the politics of reconstruction, especially in the aftermath of the Second World War. His primary focus of this has been on the foreign policies of the victorious countries in the war towards the dictatorship of Franco's Spain in the 1940s.
More broadly, Messenger is interested in human rights in international politics and the memory of war and violence in contemporary European societies and especially Spain. He has held fellowships from the Government of Spain, the United States Holocaust Memorial Museum, and the Mershon Center for International Strategic Studies at the Ohio State University.
Dr. Messenger is well published, having authored multiple books and featured countless publications. His most recent book, A Nazi Past: Recasting German Identity in Postwar Europe, He examines the lives and careers of men like Hans Globke—who not only escaped punishment for his prominent involvement in formulating the Third Reich's anti-Semitic legislation, but also forged a successful new political career.
We are pleased to welcome Dr. Messenger to our college and we are enthusiastic for the experience he will bring to our students and faculty at the College of Arts and Sciences.
---
---