The College of Arts and Sciences Welcomes New Department Chair
---
Posted on October 3, 2017 by Arts and Sciences
Arts and Sciences
---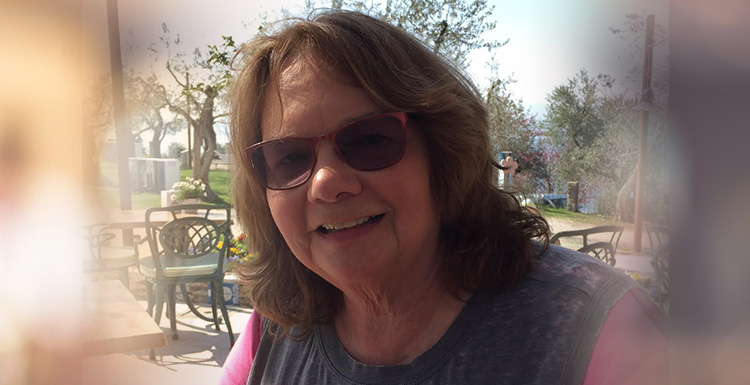 The College of Arts and Sciences is pleased to announce the appointment of Professor Susan Fitzsimmons as Chair of the Department of Visual Arts. Her sculpture exhibits in 2017 include shows in Peschiera del Garda, Italy; Rome, Italy; Barcelona, Spain and Berlin, Germany. Her work is featured in Art International Magazine (2017)," The Best Modern and Contemporary Artists" catalog, (Berlin, September 2017), and reviewed in Sculpture Magazine in 2016.
Professor Susan Fitzsimmons was Director of the School of Art at the University of Texas Rio Grande Valley, formerly Chair of the Art Department at University of Texas Pan American. She was recommended by the U.T. System Board of Regents the Marialice Shary Shivers Endowed Chair in Art in the College of Arts and Humanities. She was Chair of the School of Art and Design at University of Southern Mississippi, Honors Faculty at University of Missouri/St. Louis, Associate Director of Graduate Admissions and Enrollment at RPI, and Associate Dean of Graduate Studies at Empire State University in New York.
Fitzsimmons is originally from St. Louis, Missouri. She lived in New York for more than 23 years where she had several one-person shows at Just Above Midtown Gallery, Louis Abrons Arts for Living Center, and St. Peter's Church in New York City. She exhibited her work in more than 250 group shows that included venues such as Hofstra University, Albright Knox Museum, State University of New York at Plattsburg, Munson-Williams-Proctor Institute, Albany Institute of History and Art Institute, Saratoga Springs Historical Museum, Schenectady Museum. She was artist-in-residence at the Henry Street Settlement House in New York for three years.
After her move to Texas in 2010, she was selected to in the San Angelo National Outdoor Competition (SAMFA) 2015-2016 and her sculpture was accepted as part of the San Angelo Museum of Art Sculpture Garden.; 9 at 409 Gallery in Brownsville, TX; Third Coast National 2015, K-Space, Corpus Christi; Webster University, St. Louis, 40 @ 100, 2015; Texas A&M University, Kingsville, TX, "Unity Women Artists" 2015; Art Center of Corpus Christi, 2015; Blue Star, San Antonio: Red Dot Collectors Choice, 2015; William Campbell Contemporary Art, Fort Worth, Texas, 2015; Art Venice Biennale 3, Venice, Italy, 2015. In 2014, Mid America College Art Association, University of Texas San Antonio; Lawndale Sculpture Center, Houston, TX; Galleria 409, Brownsville, TX; UTPA Art Faculty Show, Edinburg, TX--catalog by Diana Roberts; Marfa Biennial Juried, Marfa TX; Beyond Arts Gallery, Harlingen, TX; Dougherty Art Center, Austin, TX.
Texas Biennial (2013) at the International Museum of Art and Science in McAllen and the Art Car Museum in Houston, Texas National 2013 Exhibition @ The Old Opera House in Nacogdoches, Texas; Cross Connections at Central Academy of Fine Arts, China; Lu Xun Academy of Fine Arts, China; National School of Fine Arts, Mexico; Shanghai University, China; Sint-Lucas Ghent, Belgium; The University of Texas - Arlington, USA; Truman State University, USA; University of Pretoria, South Africa, University of Texas Pan American; the Anita Shapolsky Foundation in Jim Thorpe, PA; K-Space, Corpus Christi, Texas; ALH Celebrates Texas Art 2012, Williams Tower Gallery; Shorelines Biennial 2011-National Juried Exhibition for Excellence in Coastal Art at Rockport Center for the Arts, "Water Works," UTPA Visitors Center, March 27-July 7, 2011, Quinta Mazatlan, McAllen, TX, "Women and Water Rights," Cascade Meadow, Rochester, MN, "Women and Water Rights: Rivers of Regeneration," University of Minnesota, Nash Gallery, Regis Center for Art, Minneapolis, MN.
Susan Fitzsimmons is the recipient of the following grants and honors: International Award Caravaggio, Art International Contemporary Magazine. (May 26, 2017); International Award Francisco Goya, Art International Magazine (May 6, 2017); International Award Dante Alighieri, Peschiera del Garda Biennale (April 1, 2017); Faculty Travel Support Program Awards, Office of the Provost. (February 17, 2017); Boston Biennial, The Biennial Project. (March, 2016).; She was the Marialice Shary Shivers Endowed Chair of Art at UTPA 2013-2016; Kerspit and Flemish Community Grant to Arts community in Ghent, Belgium; Fulbright CIES grant for UTPA; Mississippi Arts Commission-National Endowment for the Arts: Support for Cultural Arts Center; Partners for the Arts: Arts Café 2008-2009-2010; Centennial Sculpture Competition, University of Southern Mississippi 2010; Partners for the Arts: visiting artists grant 2007 and grant for art catalog; AFROTC Distinguished Educator's Visit Ellsworth Air Force Base; New York State Council of the Arts; The Guggenheim Foundation Learning to Read through the Arts; EXXON Corporation, community Sculpture at Henry Street Settlement House; C.A.S.T.: Collaborations in Science and Technology, Syracuse University and NYSCA; National Endowment for the Arts performance at Just Above Midtown Gallery; Henry Street Settlement House Foundation: Artist in Residence.
---
---