---
Posted on November 10, 2021 by Amber Day
Amber Day
---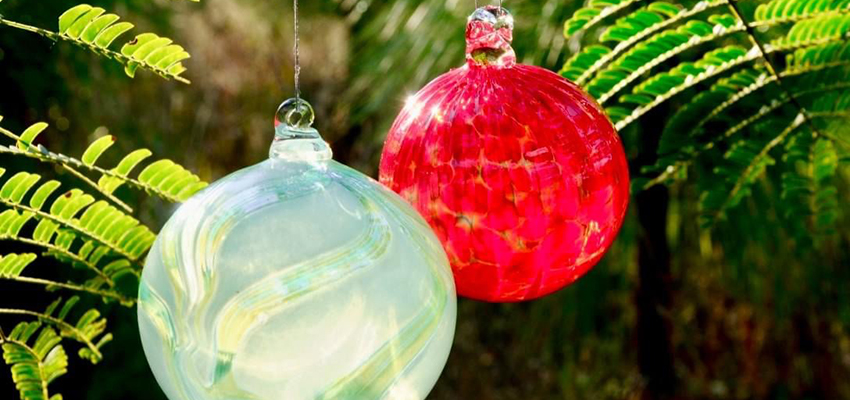 ---
The University of South Alabama Department of Art and Art History is hosting a Holiday Art Sale on Friday, Dec. 3 from 8 a.m. to 4 p.m. at the Glass Arts Building on campus at 399 N University Blvd., Mobile, AL 36608 (Entrance 7).
Hand-crafted gifts for every budget will be available for purchase throughout the day. Items for sale will include glass ornaments, jewelry, prints and fine art made by South students and faculty.
"Visitors will be able to enjoy glass blowing demonstrations while searching for one-of-a-kind gifts," said Matthew Patterson, who serves as an assistant professor for the glass arts program.
The event is open to the public. All COVID-19 policies as established by the University will be followed. Purchases can be made via cash, check or credit card. Funds generated from the holiday sale will go toward upgrading studio equipment and enriching educational programs for students.
South is the only university in Alabama that offers a four-year Bachelor of Fine Arts degree in studio glass. The glass studio was founded in 2010 in a state-of-the-art facility for glassblowing, casting and kiln formed glass. Other programs include animation, art history, ceramics, graphic design, painting, photography, sculpture and printmaking. Students may also pursue a Master of Fine Arts degree in Creative Technologies and Practice.
For photos, video or interviews, contact Patterson at mwpatterson@southalabama.edu to arrange a behind-the-scenes look at artists producing ornaments from molten glass at the University of South Alabama Glass Studio. If you have any questions regarding this event, please contact Maureena Walker at mcwalker@southalabama.edu.
---
---