Communication Professor Works with International Studies Students and Promotes Global Awareness
---
Posted on July 30, 2020 by Amber Day
Amber Day
---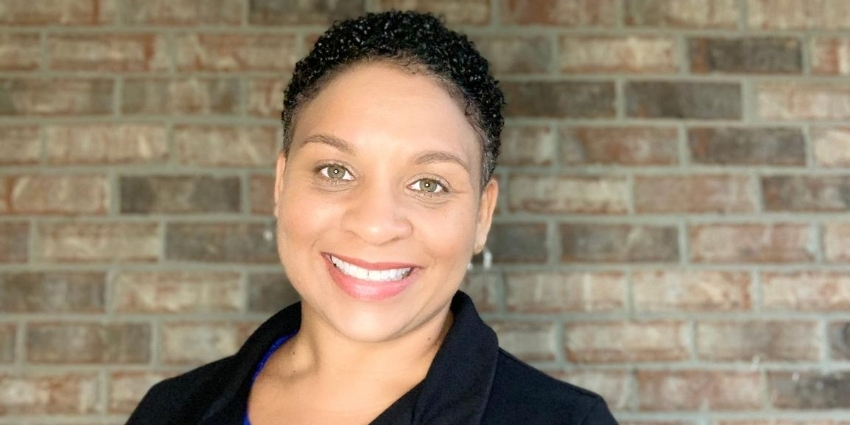 ---
Katherine Rigsby was hired as an instructor in the College of Arts and Sciences Department of Communication in August 2004. She now serves as a senior instructor in the department and as advisor for students majoring in international studies.
Rigsby provides academic advising and processes transient credit approval for all international studies majors. She was hired for this position when Dr. Claire Cage, the previous advisor, became the director of the Gender Studies Program in the College of Arts and Sciences.
"Advising for international studies has been a positive experience so far, but it has had its challenges," Rigsby said. "As I was first getting acquainted with my duties, we had to begin working remotely due to Covid-19. So, the majority of my interaction with students has been via email, phone and Zoom meetings."
There are multiple tracks that an international studies student can focus on, and Rigsby has been working on an advisee checklist to assist students with monitoring their progress for graduation.
Rigsby earned her bachelor's and master's in communication from South.
Communication is a wide-ranging discipline that includes digital media, journalism, television and film, public relations, advertising, and communication studies. In addition to teaching courses in public speaking, Rigsby teaches various classes in the Communication Studies concentration. Some of her favorite classes to teach include "Intercultural Communication," "Introduction to Communication," and "Rhetoric, Culture, and Society." In her public speaking course, Rigsby assists students who are afraid to speak in front of others.
"Many students have unrealistic fears and have negative thoughts about giving a speech right from the start, so calming those fears is a challenge," Rigsby said. "Many students also need help improving their writing skills, so I work with these students to master how to write a formal outline for each speech that they must deliver."
When Rigsby started college at South in 1996, she intended to become an elementary school teacher. After taking a few communication classes, she decided to change her major. Later, as a communication graduate teaching assistant, she realized that teaching in college was the right fit for her.
"I wanted to teach from the very start, but I was better suited to teaching adults," Rigsby said. "I took some communication classes and loved them, so I changed my major as an undergraduate student. Then, in graduate school, I realized that I could combine my love for communication and my love for teaching into a career."
Rigsby loves working with international studies majors.
"I have always intended to use my minor, which was international studies, in whatever career I pursued," Rigsby said. "One of the classes that I teach, 'Intercultural Communication,' directly promotes global awareness, but many of our classes include a promotion of global awareness as a theme throughout because of the nature of the communication field."
Rigsby works hard to get her students to think outside of the box.
"Some of the challenges I see to promoting global awareness among college students are that for many of them their awareness is limited to whatever instruction they receive from within the four walls of their classrooms and their own experiences within their comfort zones," Rigsby said. "To create true global awareness, students need an opportunity to explore and experience the world around them, ask sometimes uncomfortable questions, and reflect on what they've learned."
Rigsby is proud of her department's efforts to promote diversity and global awareness.
"The Department of Communication is one of the most diverse departments on campus, so I think issues of diversity are naturally included in many of our classes as we bring our experiences to the classroom," Rigsby said. "We want our students to see themselves represented in our faculty, and we want to present relevant examples, cases, and assignments that will help them gain communication competence in a diverse society. In addition, I am the chair of our department's diversity committee. Our department seeks to promote diversity as a positive aspect of learning and scholarship, so we make a concerted effort to include it in our curriculum."
Rigsby's goal in the next five years include developing a study abroad program in the Department of Communication, pedagogical improvement, and enhancing her professional development. Recently her paper titled "'I Can't Breathe': Protest During the Pandemic" was accepted to the June 2021 Global Studies Conference in Montreal, Canada.
The paper focuses on the death of George Floyd as a triggering event that brought hundreds of thousands of protesters into the streets despite being in the middle of a global pandemic.
"The paper traces the fight for equality for people of color in the U.S. during the twenty-first century, while evaluating the extent to which pandemic conditions and media messages influenced protestors' decisions to speak out," Rigsby said.
Ten years from now, Rigsby hopes to retire from South with 25 years of service and travel the world. Before then, however, she remains excited about teaching, professional development, and service.
---
---