A & S Tailgate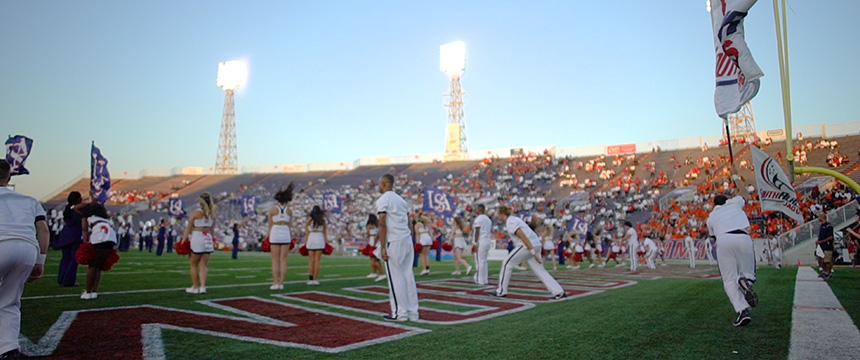 The College of Arts & Sciences would like to welcome A&S Faculty, Staff, Students, and their families to the A&S tailgate. Food and beverages are provided by A&S, and we are conveniently located close to the children's play area.
Ladd-Peebles Stadium, Jag City Spot #6 (Southeast corner of the stadium)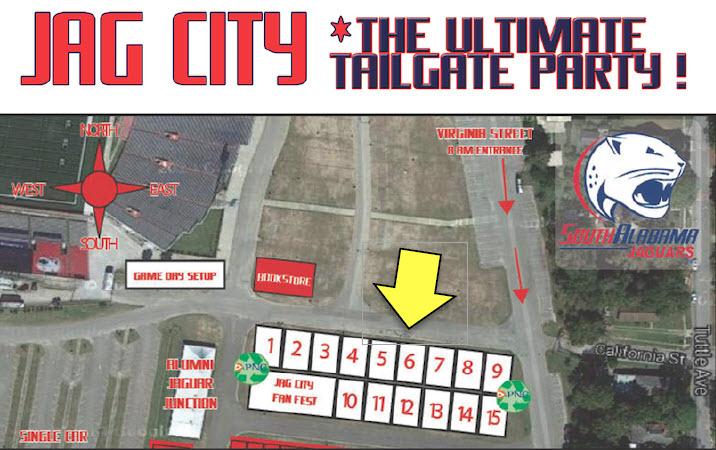 Schedule

vs. Louisiana Tech. Tailgate at 4:00. Kickoff 6:00.

vs. Alabama State. Kickoff TBA.

vs. Troy. Tailgate at 5:00 Kickoff 7:00

vs. ULM. Kickoff TBA.