Graduate's Passion for Travel and International Business Starts at South
---
Posted on June 7, 2021 by Zoe Blair
Zoe Blair
---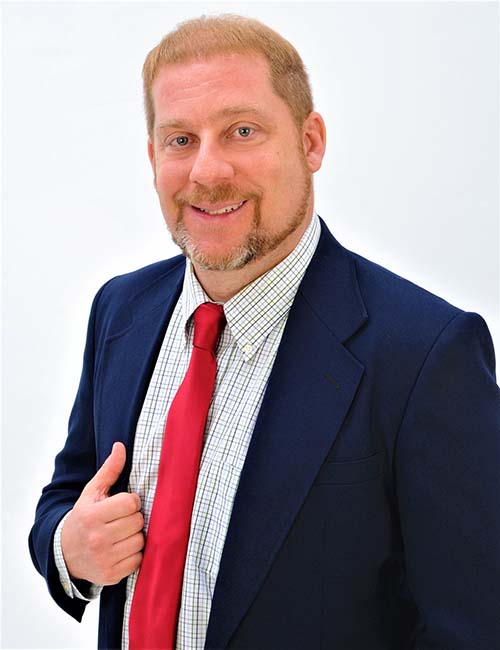 Jason Winters earned both his bachelor's and master's degrees from the University of South Alabama in the early 90s. Since then, Winters has been travelling all over the world, not just for leisure, but for work as well.
While studying international studies and international business, Winters was able to spend time in France during his undergraduate years. He credits his love of travel to his experience when he studied abroad as part of an exchange program offered by South in Pau, France.
Since then, Winters' horizons have expanded and his worldviews have changed significantly. He shared an eye-opening experience during a business trip to Nantong, China.
"Despite doing my research, I could not find Nantong on the map and was only convinced that it existed when I took the connecting flight in Beijing," Winters said. "When I asked one of the passengers why it was not on any map or flight route in the 'Air China Magazine,' he told me that it was because the city was too small. When I asked how big it was, he said it had only two million people."
Winters earned a master's in business administration from South. He studied one year in Mobile and the other year in Pau, France, a sister city to Mobile. While at the Pau Business School, he also earned a DESCAF master's degree, officially named the Diplôme des Etudes Supérieures, Commerciales, Financières et Administratives - the French equivalent of an MBA. Winters then held a position as an intern at the Pau Chamber of Commerce, where he coordinated a trade mission for local producers whose products he also sold during a Christmas Fair in Pau's other sister city in Wales.
"This was a really complementary way to learn business," Winters said. "In the U.S., we're very good at marketing and management in general, and I think in France, they're very good at merchandising and the financial aspects."
After graduating from South, Winters moved back home to Texas to work for an oil and gas company. He was only there for six months before the company sent him back to France. He has since held positions in countries such as Venezuela, Switzerland, Argentina and Saudi Arabia, among many others. While working in this industry, Winters has been exposed to a number of cultures and learned new languages, such as Spanish, Portuguese and Italian.
"I thought, you know, international business is the thing to do," Winters said. "You can get all of this fantastic experience, travel all over the world, and get paid for it. I was just super happy. The more exotic your assignments are, the more exotic you want them to become."
Winters moved to Rio de Janeiro, Brazil in 2001 where he has worked for a number of major multinational corporations in the oil and gas industry ever since. Currently, he serves as the Brazil country manager for DistributionNOW, a global supplier of energy and industrial solutions, products and engineered equipment packages.
"I have just been promoted to my new position, which focuses on continuing to develop the broad range of products and services that DNOW has in the oil and gas industry space," Winters said. "There are also plans to expand to other industries as we expand our footprint in Brazil. In the future, I see myself contributing my experience and knowledge to even more strategic positions while also training and mentoring others."
Winters is a lifetime member of the USA National Alumni Association. He encourages South students to study current and future trends, such as big data, the increasing digitalization of the economy and the development of soft skills such as communication, problem solving, teamwork and negotiations, which are being challenged during this major transformation of our society.
"International business is the here, now and the future; whatever the industry or role that you pursue, learn as much about other cultures, trade blocs and definitely a language or two to position yourself in this hyper competitive world," Winters said. "To get started, choose a specific area of the world in which you identify with or have some natural curiosity to ease yourself into the mindset. The more you widen your global vision, the more opportunities you will have."
Winters is currently working with Dr. Richard Carter, associate vice president for Global Engagement, and Aimee Meyers, development officer for Global USA, to provide an online event with South students to discuss his journey.
"Future partnerships are a possibility and I look forward to giving back to South," Winters said.
---
---