Educational Specialist (Ed.S.) in Collaborative Teaching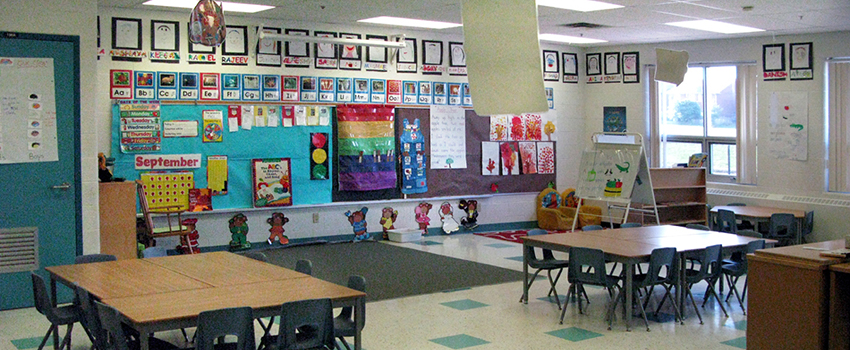 Educational Specialist in Collaborative Teaching Program
The Educational Specialist (Ed.S.) program prepares individuals who have a master's degree and a teaching certificate in any area. There are two certification options at the Educational Specialist level for students interested in teaching students with disabilities. Students choose elementary (K-6) or secondary (6-12) areas of specialization.
The Ed.S. in Special Education is a 30-hour program that provides advanced study for teachers who already hold a Class A certificate in any area. Courses are offered in a variety of formats including entirely online, online with options for meeting online or on campus, and entirely on campus. Upon completion of the program, students are eligible for the Class AA, K-6 or 6-12 Collaborative Teacher Certificate.
Ed.S. Course of Study Collaborative Teacher K-6
Ed.S. Course of Study Collaborative Teacher 6-12
Admission Requirements
Master's degree from a regionally accredited institution with a minimum GPA of 3.0 on a 4.0 scale.

Official transcripts* can be sent by mail or electronically. Instructions can be found under "Help" on the application.

*USA students applying to a USA graduate program in the College of Education and Professional Studies should complete a transcript request form (PDF) found on the University Registrar's Office website.

In the Name/Organization field for the transcript recipient write, "USA Graduate School". There is no charge associated with this request. This option applies only to USA transcripts for students applying to USA graduate programs.


A valid master's-level (Class A) professional educator certificate in any teaching field.


Two-page narrative on applicant's career goals and purpose for graduate study (Upload document within application in WebAdmit).

To apply - click here to get to the Admissions login page.
---
Academic Advisor:
Abigail Baxter, Ph.D.
Special Education
Ph: (251) 380-2767
abaxter@southalabama.edu