Early Childhood Studies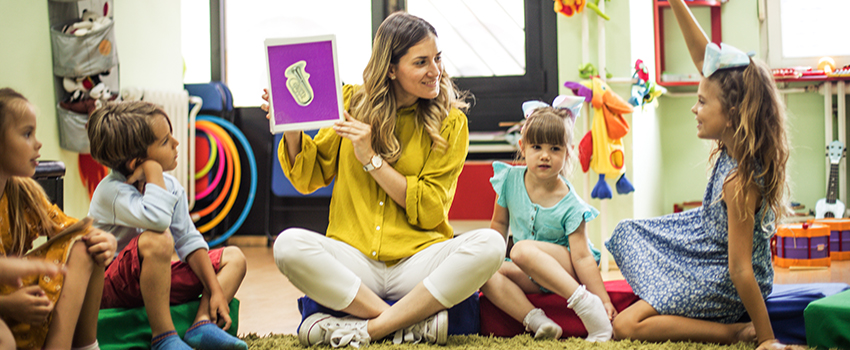 The Bachelor of Science degree in Early Childhood Studies prepares individuals to work with young children (birth through age 8) as teachers, directors and other professionals in child care, Head Start, Early Head Start, infant and toddler programs, private preschools, Early Intervention or other programs where teacher certification is not required.
Program Mission Statement
The Early Childhood Studies Program prepares individuals to use a developmentally appropriate approach to care for young children in a play-based environment that invites inquiry, autonomy and responsive social interaction while supporting development in the language, cognitive, social, emotional, and physical domains.
Program Description
Early Childhood Studies is a 120-hour non-certification program that prepares individuals for the care and early education of young children.
Through classroom instruction and practical experiences, this program builds the foundation for working effectively with children birth to age 8 and their families.
Students gain the knowledge and skills necessary for creating positive learning environments and providing developmentally appropriate activities.
The program combines core courses required for all students and electives chosen based on individual needs and interests.
Many courses are offered fully online or in the evenings to facilitate going to school while maintaining other commitments.
The program requires students to complete an internship in an approved childcare center or early childhood facility where you may be currently employed.
Faculty Advisor
Dr. Rebecca Giles
Ph: (251) 380-2899
rgiles@southalabama.edu