Doctor of Nursing Practice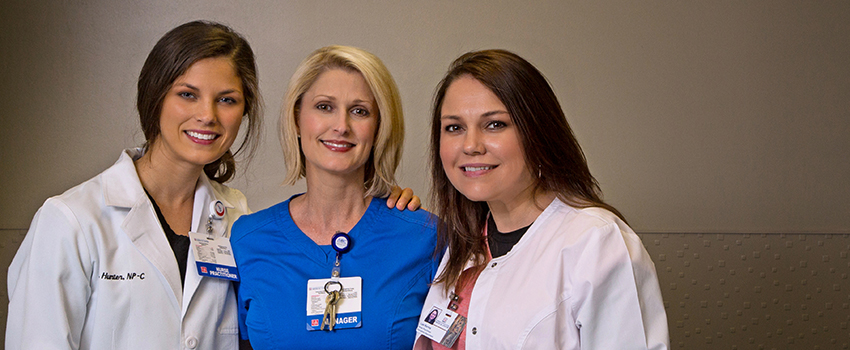 The Doctor of Nursing Practice program prepares graduates to provide the most advanced level of nursing care for individuals and communities, to address the major issues of healthcare, to research theoretical issues and transform research results into better care, to fill healthcare leadership roles and to teach the next generation of nurses.
DNP students are seeking to demonstrate expertise in their specialty area. The University of South Alabama College of Nursing offers specialty certification programs in 15 different areas, more than most other nursing programs.
Every DNP student completes a major project that translates evidence into practice. Projects can be designed to achieve an evidence-based, quality improvement systems change in a clinical setting. Students work with a faculty advisor from South and a preceptor or mentor at their clinical site. All projects must seek to improve patient outcomes and all are designed to improve healthcare at a local, regional, national or global level.
All graduate programs in the USA College of Nursing are offered online so students can maintain their career while pursuing their degree. Though remote from the campus, students have easy contact with professors via email, phone or using other forms of technology.
Students who enter the DNP program with a BSN degree may earn a MSN degree during the DNP studies.
Contact Information
For all inquiries related to the admissions process: condnpadmit@southalabama.edu
For all current and continuing students: condnp@southalabama.edu