Advanced Forensic Nursing Care Post-Graduate Certificate Subspecialty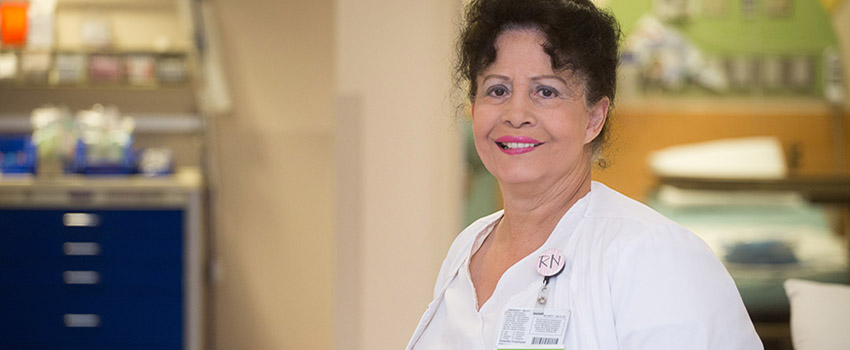 Subspecialties are specialty areas not considered primary areas of advanced practice nursing. Students in all programs can add these subspecialties.
The Advanced Forensic Nursing Care post-graduate certificate subspecialty offers didactic and clinical courses to prepare advanced practice nursing students who are trained, certified, and engaged in forensic practice as sexual assault nurse examiners (SANEs) in communities on a local, regional, and national level. The program provides didactic and clinical education in forensic nursing science along with clinical skills simulation and practicum experiences specific to sexual trauma care using an innovative format designed to encourage further exploration in forensic nursing topics. Successful achievement of the professional and academic components of the project will result in students' preparation to sit for national certification as Sexual Assault Nurse Examiners (SANEs) in adult (SANE-A) and/or pediatric (SANE-P) populations and SANEs who are prepared to improve outcomes related to the care of sexual assault victims in their respective communities. Students may apply for a stipend while enrolled in NU 500.


▼ Curriculum
NU 500 Exploring Cultures of Sexual Assault Victim Populations (2 credit hours)
NU 502 Care of the Sexual Assault Victim Practicum (1 credit hour)
NU 503 Trauma Informed Care of the Sexual Assault Victim Population (2 credit hours)
NU 504 Advanced Pharmacologic Care Post-Sexual Assault (2 credit hours)
NU 505 Supportive Care of Comorbidities Post-Sexual Assault (2 credit hours)
▼ Clinical Orientation
Students in the Advanced Forensic Nursing Care subspecialty are required to attend a mandatory on-campus skills intensive held at the USA College of Nursing. The mandatory Clinical Skills Intensive (CSI) includes skills workshops and simulation labs.

Advanced Forensic Nursing Care Clinical Skills Intensives Dates for students the subspecialty:

Clinical Skills Intensive (CSI):

TBA

.
▼ Subspecialty Admissions
Students currently in a graduate program may add a subspecialty to their current schedule without applying for admission to that subspecialty. Students should contact their advisor for assistance with a new curriculum schedule.
Prospective students who only want to return to complete a Post Graduate Certificate subspecialty are required to contact the graduate advisor for the MSN program and complete the appropriate admission requirements.
Contacts
For more information about this subspecialty, please contact the coordinator at southsanes@southalabama..