Integrative Laboratory of Exercise and Applied Physiology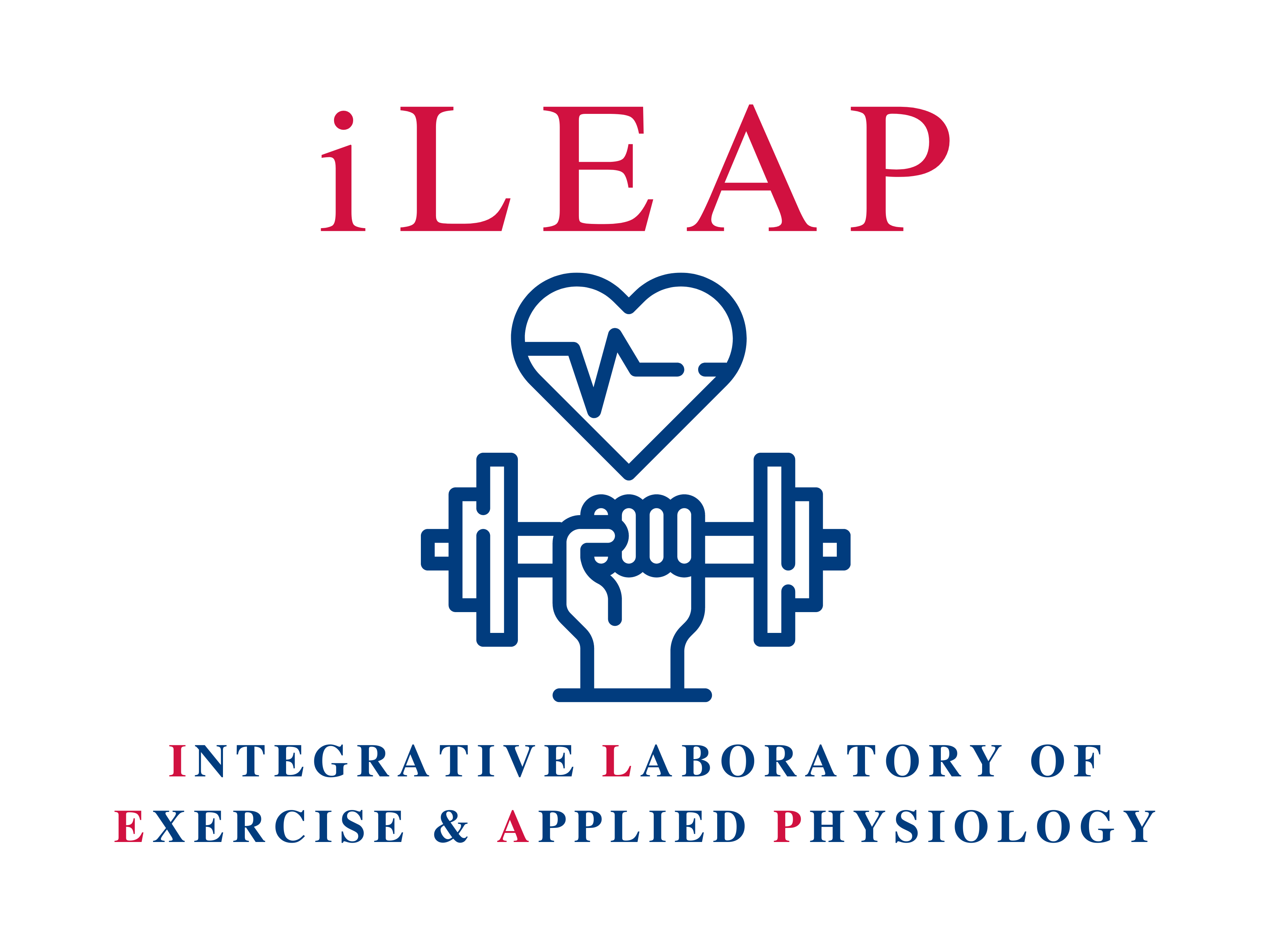 About the Lab
The Integrative Laboratory of Exercise and Applied Physiology (iLEAP) is most interested in the development and testing of various exercise prescriptions on the basis of their ability to prevent and/or delay the onset of age-related diseases including Alzheimer's Disease. Our laboratory has uncovered several meaningful areas for exercise interventions to target, which include the skeletal muscle and peripheral vasculature. We have demonstrated that the maintenance and promotion of skeletal muscle mass, as opposed to reduction of fat mass, is likely a leading strategy to mitigate age- and disease-related peripheral vascular dysfunction as well as the associated cognitive decline. To conduct these studies, we utilize many non-invasive approaches including ultrasound, near-infrared spectroscopy, and venous occlusion plethysmography. A recent addition to the laboratory is a SphygmoCor XCEL, which provides measures of central blood pressure as well as arterial stiffness. This device has already contributed a novel finding that arterial stiffness mediates age-related declines in cognitive abilities. We are now eager to apply state-of-the-art interventions to reduce these risk factors in an attempt to extend the life- and health-span of all individuals. These interventions may include high intensity interval training (HIIT) as well as blood flow restriction resistance training. We are excited to share all emerging findings, so that hopefully we can make a meaningful contribution to the overall well-being of our surrounding community.
Join Our Team
Our faculty are always interested in hearing from potential students! Feel free to reach out to associated faculty listed on the Exercise Science and Performance Nutrition Ph.D. webpage.
Undergraduate students looking to get involved with the lab should reach out to Exercise Science faculty to inquire about research opportunities.