Health Education (6-12)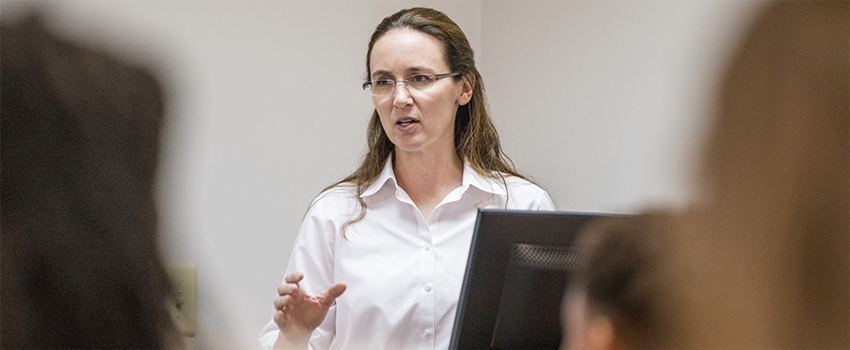 The Bachelor of Science in Health Education (6-12) degree is a teacher certification program designed to prepare students to teach Health Education in grades 6-12. Satisfactory completion of program requirements leads to a Bachelor of Science in Education with eligibility for a Class B Teaching Certificate awarded by the Alabama State Department of Education. The program can be completed in 8 semesters and is 120 credit hours.
Why Health Education at South?
The program prepares teacher candidates to plan, implement, and evaluate health programs in the grades 6-12 setting. Course work and applied field experiences are designed to enable candidates to provide health education in a variety of education settings that include developmentally appropriate information and skills through a variety of teaching strategies.
Program Overview
The program is approved by the Alabama State Department of Education and the Council for the Accreditation of Educator Preparation. Candidates refine knowledge and skills in extensive classroom, laboratory, field, and clinical experiences. Throughout the program, students apply and assess pedagogical applications of technology. The program encourages the development of reflective, lifelong learners, and effective practitioners who interpret and apply current research in their teaching. Content area course work includes educational foundations, educational psychology, personal and community health, nutrition and hunger, drug education, human anatomy and physiology, human sexuality, and safety education.
Facilities
The Health, Kinesiology and Sport classrooms and computer lab are equipped with Smart Board® technology, projectors and PCs with internet access. Other facilities include a weight-room, two gymnasiums, dance and martial arts studios, and instructional and research laboratories.
Contact
Craig Parkes, Ed.D.
(251) 341-3924
cparkes@southalabama.edu
▼ Student Testimonial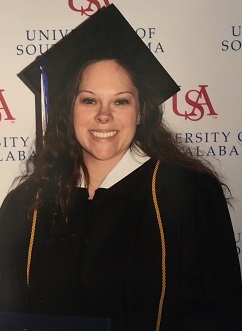 "Beginning my college career, I knew I wanted to do something health related. I have always been passionate about health and enjoy sharing my knowledge with others. At that point, I knew a career in health education was the perfect choice for my future. Having recently graduated from the Health Education (6-12) program I know that I have the tools and knowledge needed to succeed as a future teacher. The professors in the Health, Kinesiology, and Sport Department at the University of South Alabama deliver sound information, challenge students to think critically, and are dedicated to producing highly qualified educators. The classes in the program focus and skill development and content knowledge, while allowing students to apply those methods in a real classroom setting. I know that being a student in this program has increased my passion in the health field, and has prepared me for successful, career as an educator".
Tausha Randle
Class of 2018
Health Education (6-12)