Sport Management and Recreation Studies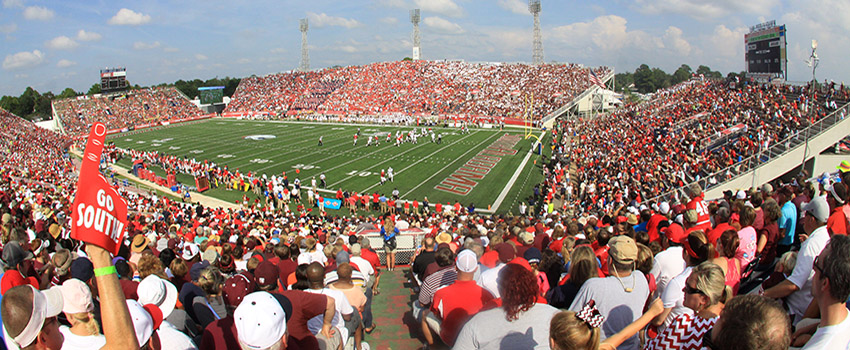 Students may pursue a Bachelor of Science in Sport Management and Recreation Studies and choose a concentration in Sport Administration or Coaching Administration. The curriculum prepares graduates for a variety of positions in the sport and recreation industry. The degree provides students with the knowledge, skills and abilities required to meet the demands of the job market.
Graduation Plan - Coaching Administration
Graduation Plan - Sport Administration
Careers in Sport Management and Recreation Studies
Potential careers in the sport management and recreation studies include working for professional and global sport organizations; amateur sport programs (adult and youth); collegiate, interscholastic and intramural athletics (coaching and administration); sport management and marketing agencies; participant and spectator facility and event management organizations; government and community sport and recreation departments; corporate wellness and fitness programs; and commercial or non-profit physical activity, sport, tourism and related entities.
Program Overview
The curriculum emphasizes service learning and practical experiences as an important part of the learning process that are designed to assist the students' understanding of relevant theories and concepts introduced in the classroom. Courses in sport and recreation law, marketing, management, finance, event and facility planning and other sport related content allow students to build a strong foundation to:
manage sport and recreation profit and non-profit programs
own and operate a small business in a sports or recreational field
market and promote sport and recreation in various capacities
coach and administrate a variety of sports and athletic programs
plan, schedule and implement sport and recreational activities
provide recreational and leisure services to the general public
▼ Alumni Testimonial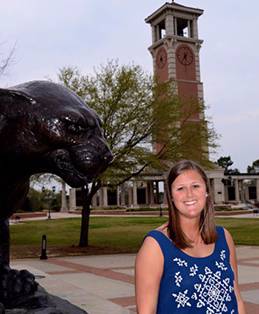 "Entering as a sport and recreational management student I quickly realized I had made the right decision. As a graduate from the program, I believe that I am ready to succeed in my career and meet my goals. At the University of South Alabama, the professors in the sport management department focus their attention on real world experiences which are very relevant and useful upon graduation. Classes in the department are very hands-on and the projects make you stretch your creative thinking. My time as a sport and recreational management student helped me grow as both an individual and as a professional."
Taylor Middleton
Event Coordinator
Gulf Shores and Orange Beach Sports Commission
Contacts
Dr. Christopher Keshock
(251) 461-1613
ckeshock@southalabama.edu
Dr. Brooke Forester
(251) 461-6731
bforester@southalabama.edu
Dr. Mitchell Woltring
(251) 461-1925
mitchellwoltring@southalabama.edu