Graduate Exercise Science Program
Exercise Science
The Master of Science Degree in exercise science requires students to complete a minimum of 30 hours of academic course work. The program allows students to elect from two degree-track options:
A thesis track includes course work and research experiences that involve completing a thesis in an area related to exercise physiology and kinesiology.
A non-thesis track that includes course work and experiences in preparation for a career in a clinical setting such as wellness/fitness, cardiopulmonary rehabilitation, strength and conditioning, and sports performance.
---
Admission Requirements
A bachelor's degree from an accredited institution of higher education documented on an official transcript from degree granting institution.

Official Transcripts from all university, college, and post-secondary institutions you attended must be mailed to:

University of South Alabama Transcript Processing Center
P.O. Box 9218
Watertown, MA 02471

(Note: Students who attended and/or graduated from the University of South Alabama are not required to submit a USA transcript.)

GPA Requirement:

Regular Admission–requires a minimal grade-point-average of 2.75 on a 4.0 scale based on GPA calculated from degree granting institution.

Provisional Admission–requires a minimal grade-point-average of 2.5 on a 4.0 scale based on GPA calculated from degree granting institution; or 2.75 GPA based on the last 60 semester hours of undergraduate coursework; or a Graduate Record Examination (GRE) Test score or Miller Analogies Test (MAT) score at/or above the 50th percentile.

Personal statement on applicant's career goals and purpose for graduate study. (Upload document within application in WebAdmit.)

Sufficient coursework in the major subject to qualify for graduate study in the involved discipline. Students with a deficiency in relevant coursework may be required to successfully complete additional prerequisite courses.
To Apply – click here to go to the Admissions login page.
---
Exercise Science Facilities
The Health, Kinesiology, and Sport Classrooms and Computer Lab are equipped with Smart Board® technology, projectors, and PCs with internet access.
The Molecular and Biochemistry Exercise Research Laboratory is equipped with a number of biochemistry analyzers that can assay muscle tissue and various substrates, hormones, and gene expression (e.g., microplate reader, electrophoresis, real-time PCR, etc.). This lab has the capacity to conduct a vast array of biochemical and molecular biology techniques used in exercise physiology and nutrition research.

The Human Performance Laboratory is the primary research and student clinical-learning setting for exercise physiology. This laboratory contains the necessary equipment to perform all the classical physiological measurements during exercise including a Sensor Medics metabolic cart for cardiopulmonary/ECG exercise testing, treadmills and several cycle ergometers for aerobic exercise testing, a Biodex™ Isokinetic Dynamometer and a Biodex™ Balance Assessment System, an AMTI™ force plate designed to measure forces and moments used in research and clinical studies looking at balance, gait, and sports performance. The lab is equipped with a state-of-the-art Hologic™ dual x-ray absorptiometer (DXA) for estimating body composition and bone density and Bioelectrical Impedance (BIA) measurements for the measurement of body composition and total body water.
The Department Weight-Room contains resistance exercise testing and training devices to test muscular strength and endurance with single-and multi-joint exercises and the Gymnasiums are available for class and lab instruction that provide students the opportunity to work with the latest exercise-related tests and equipment.
Contact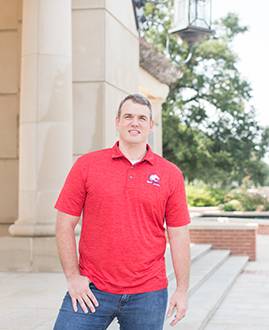 Dr. Neil Schwarz
Tel: (251) 460-6877 neilschwarz@southalabama.edu
---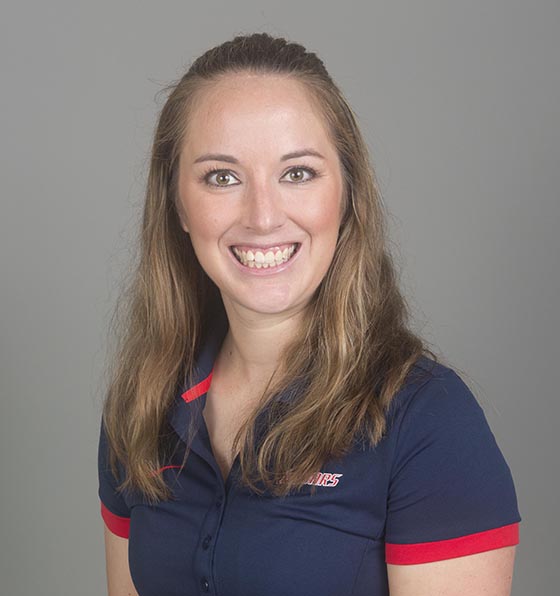 Dr. Sarah McKinley-Barnard
Tel: (251) 461-1616 sarahmckinkley@southalabama.edu
---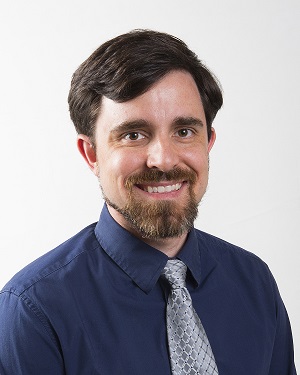 Dr. Geoffrey Hudson
Tel: (251) 461-1620
ghudson@southalabama.edu
Academic Resources
---