Alternative Master Program in Special Education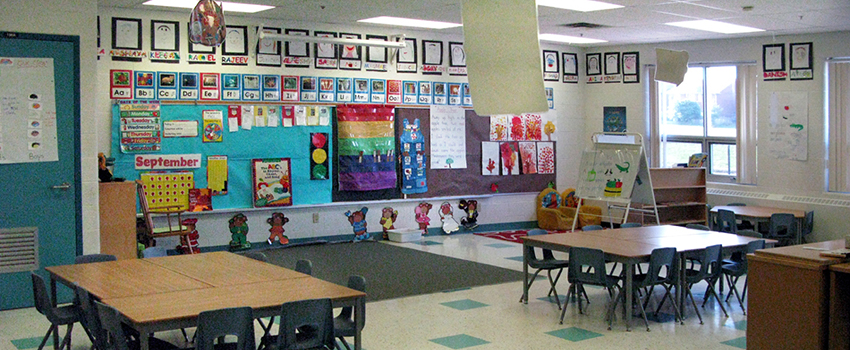 Alternative Master of Education (M.Ed.) in Collaborative Teaching
The alternative master's program prepares individuals who have an undergraduate degree but do not have any type of teacher certification. Students choose elementary (K-6) or secondary (6-12) areas of specialization.
The alternative Master of Education program in Special Education leads to a Master of Education (M.Ed.) in special education. This 42-hour program prepares individuals without previous training in education to be special education teachers. The coursework can be completed entirely online, however some of the courses are also offered with portions online or on campus. There are practicum and student teaching requirements where students will be in K-12 settings with students with disabilities. Upon completion of the program, students are eligible for the Class A, K-6 or 6-12 Collaborative Teacher Certificate.
Alternative M.Ed. Course of Study Collaborative Teacher K-6
Alternative M.Ed. Course of Study Collaborative Teacher 6-12
Admission Requirements
Bachelor's degree with a minimum grade point average (GPA) overall of 2.75 or a master's or higher degree with a GPA of at least 3.0. This GPA must be documented on the official transcript of the regionally accredited, degree granting institution and must be the GPA that was used as the basis for granting the degree, not a GPA that includes post-degree course.
Official Transcripts from all university, college, and post-secondary institutions you attended must be mailed to:
University of South Alabama Transcript Processing Center
P.O. Box 9218
Watertown, MA 02471
(Note: Students who attended and/or graduated from the University of South Alabama are not required to submit a USA transcript.)
Passing score on all three parts of the Core Academic Skills for Educators tests. https://www.ets.org/praxis/al/al_teacher_ed
Clear Alabama State Department of Education background check.
Registration: https://www.aps.gemalto.com/al/indexNew.htm
Verification: https://tcert.alsde.edu/Portal/Public/pages/SearchCerts.aspx
Option 1: Passing score on the Elementary Education Multiple Subjects Praxis test: https://www.ets.org/praxis/al/al_teacher_ed
Option 2: Twelve hours of coursework in the following four areas: English, Math, Science, Social Studies.
Personal statement on applicant's career goals and purpose for graduate study (Upload document within application).
To apply - click here to get to the Admissions login page.
---
Academic Advisor:
Abigail Baxter, Ph.D.
Special Education
Ph: (251) 380-2767
abaxter@southalabama.edu