Message from the Dean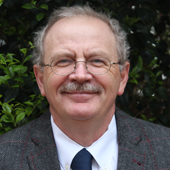 Dear College of Arts and Sciences Alumnus/Alumna:

I'm very pleased to share with you the many events and achievements in the College of Arts and Sciences through this Alumni Newsletter. This Newsletter touches on a few of the exciting developments that took place in the College this spring. Our successes this year culminated with our commencement ceremony on May 5th, at which 325 new Arts and Sciences students joined you in becoming University of South Alabama graduates and alumni. I would like to share with you a small sample of some of our new graduates' achievements and upcoming plans:

James "Dusty" Norris (B.A., Anthropology) has earned a fully-funded graduate assistantship position at Kent State University, where he will pursue a Master's degree in archaeology with a focus on use-wear analysis of stone tools in order to assess how such tools played a role in prehistoric tattooing.


Marie McElyea (B.S., Biology) graduated from the University Honors program. She was a Fulbright finalist and this year's Rawls Award winner for Outstanding student in Biology. She will be spending a year conducting research in Dr. Kun-Seop Lee's lab at the University of Pusan, South Korea, and will then return to USA to attend medical school (she's already been accepted). Her plan is to become a medical doctor and surgeon in the ENT field.


Whitney Blackmon (B.S., Chemistry) just earned her second degree after graduating from Troy University with a degree Business Administration and Marketing. Whitney has been working with Dr. Jason Coym since Fall term 2016. Her work is probably best classified as method development and has had as a focus an understanding of both the precision and accuracy of atomic absorption spectroscopy, specifically the use of graphite furnace atomic absorption in the determination of metal content of soil samples. What attracted her to the physical sciences upon finishing her work at Troy was the aspect of applied sciences and career opportunities in chemistry.


Sam Barber (B.S., Geology)will be attending graduate school at Baylor University in Waco, TX. I will serve as a Teaching Assistant for the Dept. of Geosciences. Sam hopes to earn an Engineering Geology M.S. within the next two years.


Kiri Camp (B.A. International Studies/Political Science double major) will be interning in the Bureau of International Security and Nonproliferation at the State Department this fall, and in the spring she will begin George Washington University's master's program in Security Policy Studies.


Cameron "Bo" Graham (B.A. in Modern Languages and Literature major with concentrations in French and Russian) has been accepted as a graduate student and teaching assistant with the M.A. program in French at North Carolina State University.


Alexys Bush (B.M. Music) has accepted a graduate teaching assistantship at the University of Florida where she will be pursuing a Master of Music in Clarinet Performance degree.


Malaya Richard (B.S. Psychology) will be going to graduate school in Mental Health Counseling at Florida State University, while Krisztina Szabo (B.S. Psychology) will be going to graduate school in Industrial/Organizational Psychology at the University of Central Florida.


Shonda Bradley (B.S.W. Social Work) is employed with Saad's Healthcare. Shonda is applying for a Master's Degree in Social Work at the University of West Florida.


Tiina Trutsi (B.S. Sociology) received the departmental Student-Athlete Award for 2018 and graduated Summa Cum Laude. She was named CoSida Academic All-American 2017 and CoSida Academic All-District 2017 for Women's Soccer. She is 4 time Sun Belt Conference Regular Season and Conference Tournament Champion. After finishing her professional soccer career she would like to continue her education and earn a Master's degree in non-profit management. Tiina's ultimate vision is to own a non-profit organization dedicated to serving children who have been rescued from human trafficking chains, providing them a safe house, counseling, life skills tutoring, and most importantly, a soccer field with coaches who will teach them how to play and just let them enjoy the game.



Abigail St. John, (BFA Theatre Performance) is heading to Portland OR to join the acting company of the Portland Playhouse.

Please join me in congratulating these and the many other spring, 2018 graduates of the College of Arts and Sciences.

Finally, we had some terrific cultural programming this spring, with "She Kills Monsters" and "Pericles" performed by Theatre USA, and many USA Music Department performances, including a choral performance with the Mobile Symphony, and Choir, Orchestra, Brass, Jazz, or Chamber ensemble concerts almost every week during the academic year. If you don't want to miss out on these events, a great way to keep on top of our schedule is at our College Homepage, which includes a calendar of all upcoming performances and presentations.

Thank you for your continued support of our College and its mission.

Sincerely,
Andrzej Wierzbicki, Dean
USA College of Arts and Sciences