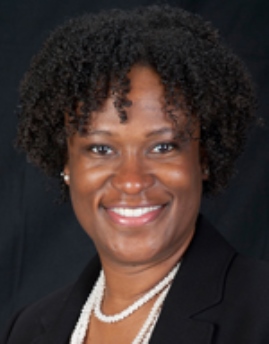 Joel Billingsley, Ph.D.
Associate Professor, Department of Professional Studies Instructional Design,Technology and Human Performance

---
Education
B.S., Human Resource Management, University of South Alabama, 1997
A.A., Culinary Arts, Bishop State Community College, 2000
M.S., Instructional Design and Development, University of South Alabama, 2002
Ph.D., Instructional Design and Development, University of South Alabama, 2006
---
Teaching Philosophy
Over the years, I have developed a teaching philosophy centered on creating a community of learners. It has taken time to understand who I am as an educator and I am still evolving. I declare everyone in the learning community to be a source of knowledge. When functioning at its maximum capacity, this environment allows a free flow of ideas, meaningful discussion, specificity of goals, and a multifaceted approach to content. I value the life experiences of my students, and expect them to value the opinions of others as well. My role as a facilitator of this community of learners is to use strategies and teaching techniques to provide guidance on content, theory, technology, and professionalism.
---
Research
I have learned that research is a collaborative process for me. It could be due my learning style, culture, or collaborative nature of the content areas of my research agenda, but I value the power of interdisciplinary teams and enjoy working with people. My research agenda is design within the areas of technology, diversity, and leadership. One of the characteristics of instructional design that drew me to the field was the complexity of the processes and the opportunities in all sectors of society. This complexity also exists within my research agenda. Technology, diversity, and leadership, individual or any combination thereof, encompass most of my research interests in higher education and the community. I enjoy working on research projects in research communities. Within this framework, people with common research interests build collaborative networks to discuss, investigate, and discover. My publications are results of empirical research conducted within research communities and the overall community.
---
Outreach
Since 2011, my community outreach has been dedicated to my role as an advocate for equity and co-producer of Mobile in Black and White. It is a multi-faceted documentary film that takes a hard look at the ways racism continues to pervade the structures and institutions of a supposedly post-racial world. Set in Mobile, this 90 minute film is designed to address fundamental disparities in education, criminal justice, healthcare, and other systems remain, which, together, lead to inequitable outcomes along racial lines. Expertly blending the insights and experiences of local residences and leading experts with powerful poetic expression, it is a powerful, thought-provoking catalyst for constructive conversations on race.
In the Fall of 2014, we embarked on two ventures related to implementation and expansion of Mobile in Black and White (MIBW). As one of five 2014 Gulf Guardian Fellows of Gulf Coast Center for Law & Policy , I am building on the success of Mobile In Black & White with introspection into racial inequity by focusing on the power of stories in equity work. In addition, we launched a series of community conversations on race in the city through a partnership between the City of Mobile and Mobile United. We used segments from Mobile in Black and White to start the discussions and developed stories told as the premise for efforts to connect with citizens in the community. We have gained community input from conducting community conversations and distributing a community survey. We have developed the Toward Equity Model for community building. We have also produced short documentaries such as Mrs. Mae's story (A resident in Africatown fighting against proposed tank farms).
Over the last five years, I have learned a great deal about myself and about working with others. The art of teaching, practice of research, and the deed of service are surely the components that encompass my career in the future.
---
Biography
Joél Lewis is a native Mobilian who enjoys spending time with her family, helping others, and traveling. She received a Bachelor of Science in Human Resource Management, Master of Science and Ph.D. in Instructional Design and Development from the University of South Alabama and an Associate of Arts degree in Culinary Arts from Bishop State Community College. She has received awards such as the Lisa Mitchell Bukstein Foundation Scholarship for Developing Faculty in Education , Pillans Middle School Leadership and Service Award, Mortar Board: National College Senior Honor Society – Top Professor Award, Leadership Alabama Initiative Participant, Mobile Bay Monthly's Forty under Forty Inaugural Class and recently the Young Professionals Alabama Social Justice Champion of Mobile.
Joél is currently an Associate Professor at the University of South Alabama in Instructional Design and Development and Administrator of Youth Leadership Mobile. She is coordinator of the Instructional Design and Performance Improvement online undergraduate program and sponsor of the IDD Graduate Student Association. She is co-producer of Mobile in Black and White. In Fall of 2014, Joél received the Gulf Guardian Fellowship from the Gulf Coast Center for Law and Policy to conduct a storytelling project on race relations in Mobile. Research interests include instructional design in diversity, leadership development, and technology integration.


---

Courses
ISD 310 - Instructional Design
ISD 350 - Emerging and Learning Technologies
ISD 621 - Instructional Design
ISD 641 - Human Performance Technology
EPY 502 - Psychology of Learning