Accreditation: CEPS Assessment & Accreditation Agencies
---
Accreditation
The goal of accreditation is to ensure that education provided by institutions of higher education meets or exceeds established levels of quality. Accrediting agencies determine the extent to which standards are met and publicly announce their findings.
The College of Education and Professional Studies (CEPS) at the University of South Alabama was re-accredited by the National Council for Accreditation of Teacher Education (NCATE) in spring 2013. The CEPS will undergo its next full accreditation review in spring 2020 by the Council for the Accreditation of Educator Preparation (CAEP). Under CAEP's revised standards, academic programs that prepare teachers and other school professionals in the P-12 setting must provide "solid evidence" that "graduates are competent and caring educators." A "culture of evidence" (i.e., data that are collected and utilized for meaningful change) serves to ensure current and prospective students that their educational and professional training is of a high caliber and "supports continuous improvement to strengthen P-12 student learning."

In compliance with CAEP's annual reporting requirements, the College's 8 Annual Reporting Measures can be found here.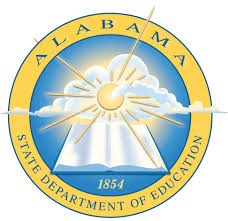 The Alabama State Department of Education (ALSDE), another important partner of the College of Education and Professional Studies, reviews and approves the College's educator preparation programs to certify that the Alabama Core Teaching Standards and the Teaching Field standards have been met. ALSDE is responsible for Educator Certification, a process ensuring "that academic requirements for certification approaches are met, background clearance requirements for professional and support staff are satisfied, and that all test requirements are met for issuance of certificates."
| | | |
| --- | --- | --- |
| | At the program level, the doctoral program in Counseling and Clinical Psychology is accredited by the American Psychological Association (APA). The master's program in School Counseling and the master's program in Community Mental Health Counseling are both accredited by the Council for Accreditation of Counseling and Related Educational Programs (CACREP). | |
---