South Partnering With Amazon
---
Posted on March 17, 2022 by Lance Crawford
Lance Crawford
---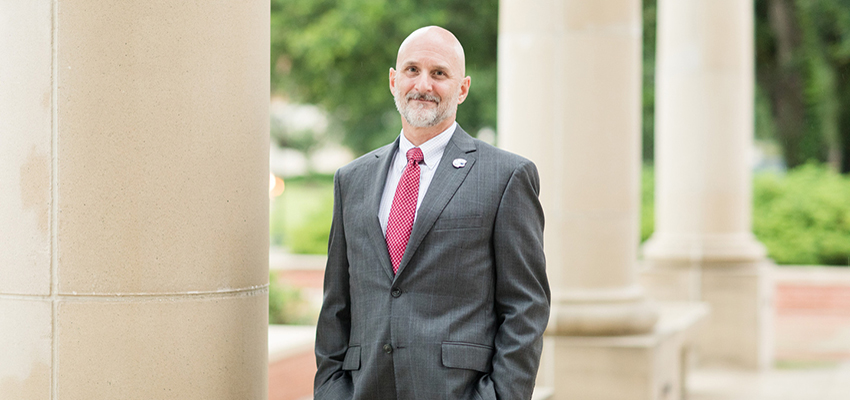 Bob Charlebois, director of the University of South Alabama Office of Adult Learner Services, worked with Amazon to help the University become a partner in its Career Choice program. Amazon will reimburse employees college tuition costs making it significantly easier for students to realize their dream of earning a college degree.
---
A new partnership between the University of South Alabama and Amazon will make earning a college degree much easier for employees of the e-commerce giant. Amazon's Career Choice program is an educational benefit that empowers Amazon employees to learn new skills for career success with the company or elsewhere. The company will reimburse its employees' college tuition costs under the program.
"Amazon pays the university directly up front," said Bob Charlebois, director of USA's adult learner services. "Many similar programs make the student pay then reimburse them which can be difficult for student to come up with the money initially."
Amazon's Career Choice program launched in 2012. Since then, more than 50,000 Amazon employees have participated globally, including more than 35,000 in the U.S. Healthcare, transportation and information technology have been the programs more popular fields of study. More than half of the participants have identified as Black, Hispanic or Native American.
In the U.S., the company is investing $1.2 billion to upskill more than 300,000 Amazon employees by 2025 to help move them into higher-paying, in-demand jobs. Amazon will fund college tuition toward bachelor's degrees, as well as high school programs, GEDs, and English as a Second Language proficiency certifications for eligible employees, including those who joined the company as recently as three months ago.
"We're looking forward to the University of South Alabama coming on board as an education partner for Career Choice, adding to the hundreds of best-in-class offerings available to our employees," said Tammy Thieman, Global Program Lead of Amazon's Career Choice program. "We're committed to empowering our employees by providing them access to the education and training they need to grow their careers, whether that's with us or elsewhere.
South is one of 180 institutions nationally and the first on the Gulf Coast to enter this partnership. According to Amazon press information, the company chose the partner schools based on the school's history of educating adult students, such as those who went straight from high school into full-time employment or those who never had a way to pay for a college education right out of high school. Qualified employees can take as long as they need to earn their degrees.
The Career Choice program benefits South as potential pipeline for students who will have an easier time navigating their financial path toward a college degree.
---
---