Opening Her Own Doors to Opportunity
---
Posted on April 1, 2021 by Lance Crawford
Lance Crawford
---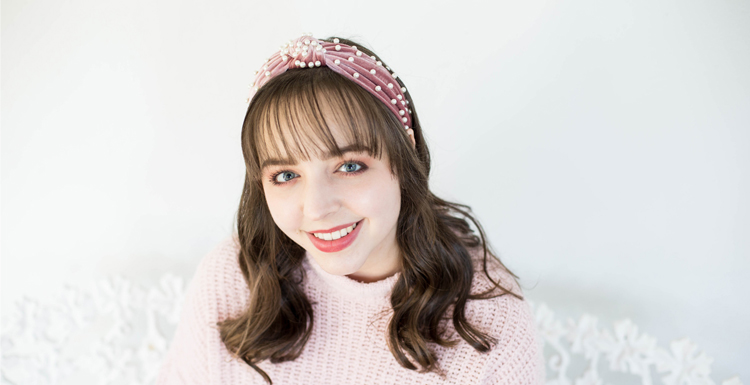 USA sophomore Trinity Walker made the most of engaging with guest speakers in her Career Planning course leading to opportunities to write for a national publication and landing an internship with a company in her area of study.
---
Her passion is writing, her dream is global travel and University of South Alabama sophomore Trinity Walker is hoping to blend them into a rewarding career. When she was a freshman in high school, she began writing a book and has been working on it intermittently since. If all goes according to plan, she expects to begin the publishing process before she graduates from South.
Walker's interest in travel began when she served as a docent at the Oakleigh House Museum in Mobile.
"I loved the person-to-person interactions that come with being involved in this industry," she said. "I met people from as far away as Scotland, and soaked in every minute of it."
During her senior year at Baker High School Walker served as an official ambassador to the City of Mobile as an Azalea Trail Maid. An experience she describes as life-changing.
"Not not only did I meet the most wonderful people along the way, but I also came to settle on pursuing hospitality and tourism management as my major," Walker said.
Walker may have experienced another life-changing moment as the result of two guest speakers in her HTM-396-Career Planning course. One of them, Darley Newman is the creator and host of "Travels with Darley" a travel series that airs on PBS. She soon took notice of Walker after a brief exchange.
"Trinity asked a question about how to get started in travel writing and also relayed that she is working on a book," Newman said. "I was impressed that she is taking the initiative to work on a big writing project on her own."
Newman talked about travel writing as a career in that virtual conversation, but Walker wanted to know more. A few days later she reached out to Newman via LinkedIn. That soon led to email correspondence and eventually a phone call. During that conversation Newman suggested that Walker write an article about Mobile from a local's perspective for her "Travels with Darley" website.
"I gave her information about what we normally publish, how to source photos and get photo permissions, plus some samples of other published guest posts and she was off to the races," Newman said.
Writing the story was easy for Walker. Needing no prior organizational planning, she simply relied on her natural storytelling ability.
"This was truly one of the most enjoyable projects I've ever taken on, and receiving positive feedback from my professors, the CEO of Visit Mobile, and Darley herself was incredibly rewarding and encouraging," Walker said.
Walker's ambition and fearlessness opened another door of opportunity that day in her Career Planning class. Another speaker, Cathy Moha, founder of Gourmet Voyages, a travel consulting company that specializes in providing their clients with the experiences and adventures shown in "Travels with Darley" offered Walker an internship with the company this fall.
"Students often fail to connect and follow up with industry guest lecturers likely because they lack the confidence to reach out, or do not believe these connections will amount to anything because they are just students," said Dr. Evelyn Kwan Green, assistant professor of hospitality and tourism management. "I am hopeful Trinity's story will inspire her peers as she is proof that if you believe in yourself, know what it is that you want, and go for it, you can make things happen for you!"
"Don't be afraid to take chances!" Walker said. "Reach out to those you admire, put yourself out there, and be confident when you do so. One day you will look back and be thankful that you did."
---
---