South to Host PASSAGE USA Camp
---
Posted on May 25, 2021 by Joy Washington
Joy Washington
---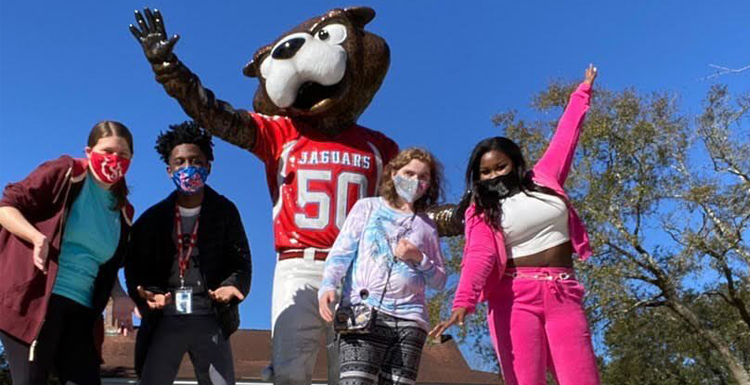 PASSAGE USA is a comprehensive transitioning program focusing on education and employment for students with intellectual disabilities.
---
The College of Education and Professional Studies at the University of South Alabama will host PASSAGE USA's Postsecondary Education Preview Overnight Summer Camp for rising sophomores, juniors and seniors, June 15-17.
The goal of the PASSAGE USA (Preparing All Students Socially and Academically for Gainful Employment), is to focus on education and employment for students with intellectual disabilities. The two-year, non-degree certificate program is designed for students who need extra support to be successful in their daily lives. The preview camp will be an introduction to the overall college experience.
"We hope to give students a taste of what college will be like and provide information on skills they can work on while still in high school," said Dr. Abigail Baxter, director of Passage USA. "We also want to educate parents on the benefits of PASSAGE USA, which includes skills to enhance independent living, employment skills and academic success strategies. Parents will find out more during the student/family interview meeting."
The fee to attend the PASSAGE USA camp is $375 per camper. Once accepted into the camp, participants will be assigned to a private room on the USA main campus in a residence hall. One male chaperone and one female chaperone per five campers will be provided. The campers will eat their meals in on-campus dining and attend mini-class sessions. Please visit the PASSAGE USA website for more details.
Applications for the summer camp are currently being accepted. Please email a request to receive the application at passageusa@southalabama.edu. The deadline to apply is Monday, May 31.
---
---