Ard Receives Fulbright U.S. Scholar Award
---
Posted on September 27, 2021 by Joy Washington
Joy Washington
---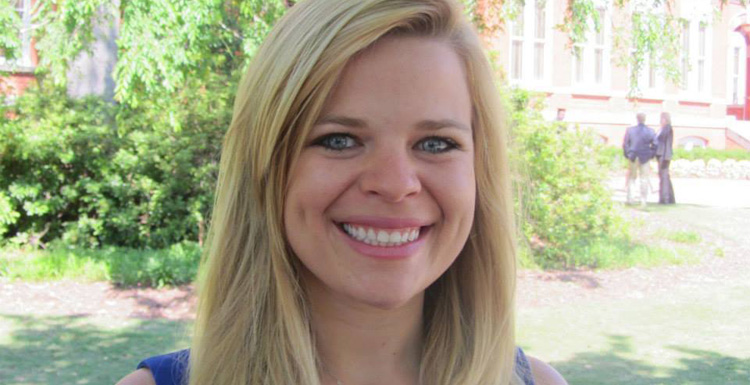 University of South Alabama Director of International Education & Study Abroad Dr. Bri Ard has received a Fulbright U.S. Scholar Program Award for 2021-2022. The Fulbright Program is considered the largest and most prestigious educational exchange program, providing recent college graduates, graduate students and young professionals the opportunity to continue their education or professional development through research and study in a foreign country
---
University of South Alabama Director of International Education & Study Abroad Dr. Bri Ard has received a Fulbright U.S. Scholar Program Award for 2021-2022.
While in Bucharest, Romania, Ard will teach American Studies at the University of Bucharest and conduct a qualitative research project on Romanian student life. Also, as a Fulbright Scholar, Ard will share knowledge and foster meaningful connections across communities in the United States and Romania.
Fulbright Scholars engage in cutting-edge research and expand their professional networks, often continuing research collaborations started abroad and laying the groundwork for future partnerships between institutions.
"I am both honored and excited to be selected as a Fulbright Fellow," Ard said. "One of the joys of living abroad is letting go of expectations and learning to adapt to a new set of cultural expectations. I eagerly welcome the opportunity not only to teach, but to learn."
The Fulbright Program has served as the U.S. government's flagship international education exchange and is celebrating its 75th Anniversary this year. Since 1946, the Fulbright Program has provided more than 400,000 participants from more than 160 countries the opportunity to study, teach and conduct research, exchange ideas and contribute to finding solutions to shared international concerns.
The primary source of funding for the Fulbright program is an annual appropriation by the U.S. Congress to the U.S. Department of State's Bureau of Educational and Cultural Affairs.
"While I am enjoying this great opportunity, it is bittersweet for me to be away from USA, where I have called home for more than seven years," Ard said. "I consider myself lucky to work with and alongside great people for a common mission, and I am excited to continue the work upon my return to South in September of 2022."
Shawn Dillard will serve as interim director of The Office of International Education during Ard's absence. Dillard can be reached at (251) 414-8132.
---
---