University-Wide Support for Adult Learners
---
Posted on November 18, 2020 by CEPS
CEPS
---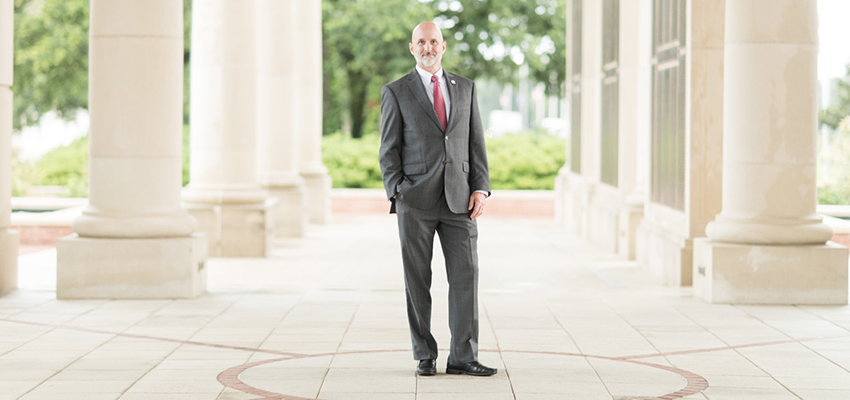 ---
The University of South Alabama created the Office of Adult Learner Services (OALS) in 2018 to serve non-traditional, adult learners in applying for admission and financial aid, making University community connections, selecting a major, locating advisors, navigating online learning and completing the process for graduation. OALS, although housed in the College of Education and Professional Studies, serves as a University-wide initiative to reach adults pursuing any degree program at South.
"We had so much interest in the office's services and have supported many students since 2018," said Dr. Paige Vitulli, chair of the Department of Integrative Studies who served as interim director of OALS until October 2019. "I'm so happy to have a full-time director in place to reach more students."
According to Bob Charlebois (pictured above), the current director of OALS, the office serves a diverse student body providing guidance and support that is tailored to each student. "We provide adult and non-traditional students with a supportive entry or reentry point into higher education. Two major reasons that adults do not return to school are either a bad previous experience with higher education or just general fear of being unprepared or out of place."
Charlebois said he works to provide concierge services to meet the individual needs of each student.
"A retiree deciding to complete his or her bachelor's degree for personal enrichment needs different support than a 23-year-old who has children, works full time and seeks a bachelor's degree in order to get ahead at work or to get a higher paying job. We want to help every student identify the educational experience that will fit with their life and work for them to be successful."
OALS has adopted the motto of 'Navigate, educate, graduate.' Their goal is to support adult and non-traditional students with the answers and resources they need from initial contact until they walk across the stage at graduation.
Alpha Sigma Lambda Honor Society
The USA Chapter of Alpha Sigma Lambda is not only the oldest, but also the largest, chapter-based honor society for full and part-time students. Its purpose is to recognize academically outstanding adult and non-traditional students in higher education. Charlebois was recently selected as the new Alpha Sigma Lambda National member-at-large board member. His service will begin January 2021.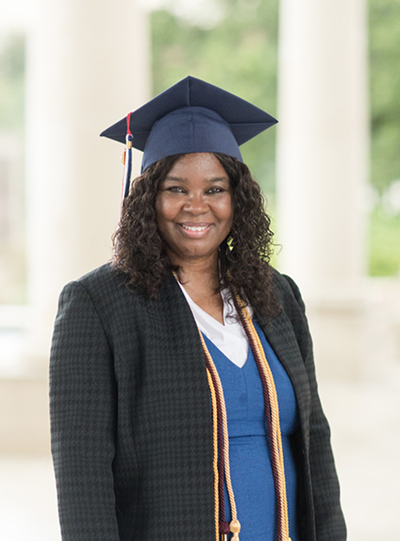 Rosie Rogers graduated May 2020 as a member of Alpha Sigma Lambda and earned a bachelor's degree in hospitality and tourism management. When Rogers found out that her previous college credits would be transferable and that South had created a hospitality program, she jumped at the opportunity.
"Even at my age, I have an insane desire to have my parents be proud of me," Rogers said. "My only regret is that my father did not live to see me graduate. Words cannot describe the joy and pride of my 89-year-old mother when she saw me in my cap and gown. Plus, I wanted to show my children what the value of a college degree can do for you."
Rogers said she never felt like the odd person out. "I always blended right in. But I never received any special treatment because of my age. I was required to complete assignments just like everyone else. I spent many late nights yawning, drinking coffee and getting papers typed and ready for submission."

Rogers is a word processing specialist in the Department of Radiology at USA Health and works as a part-time concierge in the Club Lounge at the Renaissance Riverview Plaza Hotel in downtown Mobile. "This degree will show my employer that I am a determined person. It takes dedication, determination and guts to decide to go back to college after more than 30 years. It shows that I am willing to put in the work necessary to get the job done."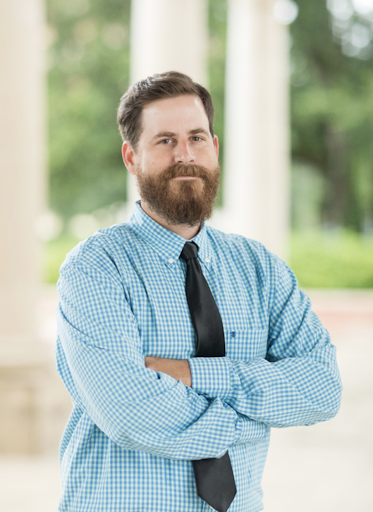 Michael House earned a bachelor's degree in marketing with a concentration in supply chain management from South in May 2020 as a member of Alpha Sigma Lambda. House had previous work experience in truck dispatching and transportation and felt a supply chain management degree would help further advance his career in logistics.
"I chose South because of the great reputation they have in the northern Gulf Coast region, flexibility in class schedules and affordability," House said. House encourages others who are considering a bachelor's degree. "Go for it. South has some of the most knowledgeable and caring instructors."
House is from Mobile and currently works as the yard supervisor at European Metal Recycling. He hopes his degree leads to career advancement in either industrial management or logistics.
House credits his instructors for being encouraging and helpful along the way. "I had three classes with Dr. Zach Finney. He always had the best analogies and examples that made concepts easy to understand and remember."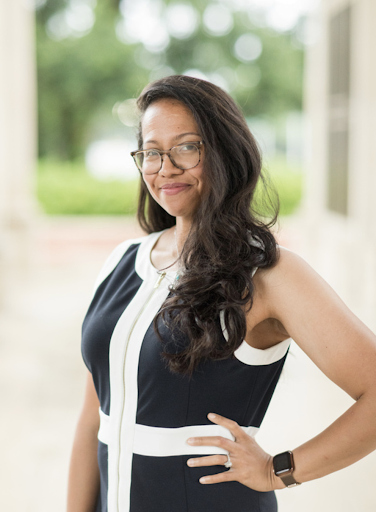 Emmalee Winston earned a bachelor's degree in exercise science from South in May 2020 as a member of Alpha Sigma Lambda. Winston chose exercise science to learn more about her current field of work.
"As a massage therapist, I am very interested in human movement, specifically the mechanics and physiology behind it," Winston said. "I chose South because of its stellar programs, small class sizes, and proximity to my home."
Winston is from Biloxi and works as the lead massage therapist at Senses Spa at IP Casino.
"South is a great university with wonderful, caring professors and not too far from lovely beaches," Winston said. "This degree gives me a strong base of knowledge and greater understanding in my current career field, with greater opportunities to expand upon said knowledge."
Winston has several memorable experiences from her time at South, and one day stands out to her the most. "My most memorable experience at South was when Dr. Gurchiek brought his basset hound named Magdalene to class on an exam day. It really made my day."
To learn how to become a member of the USA Chapter of Alpha Sigma Lambda Honor Society, contact advisor Bob Charlebois at rjcharlebois@southalabama.edu. Join Charlebois on Wednesday, November 18 at noon for a Facebook Live event to take your first step toward a bachelor's degree. Watch the live event at facebook.com/theuniversityofsouthalabama.
---
---