College of Education and Professional Studies Announces Dean Search
---
Posted on April 10, 2023 by Amber Day
Amber Day
---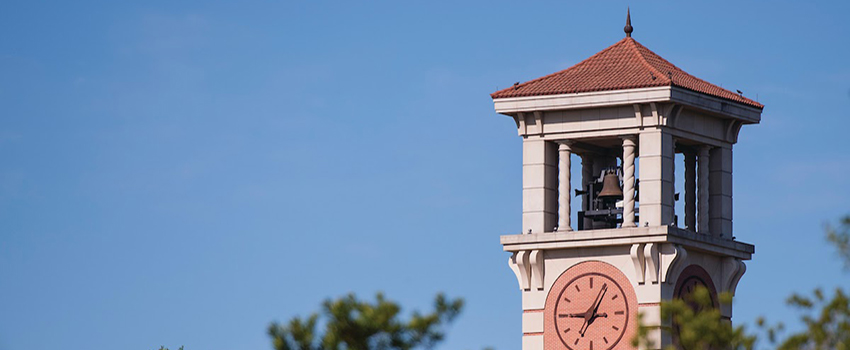 ---
The University of South Alabama invites applications for the position of Dean of the College of Education and Professional Studies. The mission of the College of Education and Professional Studies is to transform our community and expand our outreach through a commitment to excellence in education and human services, advancement of innovative research, and supporting the dedicated service of our faculty, staff, students, and alumni.
Established in 1967, the College offers a broad array of degree programs that lead to Bachelor's, Master's, Educational Specialist, and Doctoral degrees across five departments: Counseling and Instructional Sciences; Health, Kinesiology, and Sport; Hospitality and Tourism Management; Integrative Studies; and Leadership and Teacher Education. Through authentic experiences inside and outside the classroom, students are prepared to be engaged, service-oriented citizens in a wide range of careers. The College is focused on faculty who have a commitment to teaching excellence, unfettered inquiry through research, and professional service that strengthens institutional ties to the community. The teacher education programs are accredited by the Council for the Accreditation of Educator Preparation and are approved by the Alabama State Department of Education. The counseling programs are accredited by the Council for Accreditation of Counseling and Related Educational Programs and the Ph.D. program in Counseling and Clinical Psychology is accredited by the American Psychological Association. The College houses key community engagement initiatives that include the Alabama Math, Science, and Technology Initiative; South Alabama Regional Inservice Center; Center for Educational Research, Statistics, Evaluation, and Assessment; USA Literacy Center; Health, Kinesiology, and Sport Testing Center; and PASSAGE USA.
Reporting to the Executive Vice President and Provost, the Dean will be responsible for the strategic, programmatic, and financial operations of the College of Education and Professional Studies. In collaboration with College faculty and staff, the Dean will shape the future and articulate and direct a compelling vision for the College that will inspire engagement, teaching excellence, and external financial support. The successful candidate will have an academic record meriting appointment as a tenured full professor in one of the academic disciplines within the College. The ideal candidate will have significant higher education administrative experience and demonstrated evidence of effective leadership in academic program administration. The successful candidate will also demonstrate a commitment to innovation, open communication, and teamwork; as well as strong interpersonal skills, the ability to foster diversity, a strong student-focused approach, and a commitment to strengthening collaborations with community partners.
While applications and nominations will be accepted until a new Dean is selected, interested applicants are encouraged to submit their materials to our consulting firm at the address below by June 1, 2023, to ensure optimal consideration.
Candidate materials should include a letter of interest and current CV.
Please submit materials to:
USA College of Education and Professional Studies Dean Search
R. William Funk & Associates
2911 Turtle Creek Boulevard - Suite 300
Dallas, Texas 75219
Email: krisha.creal@rwilliamfunk.com
The University of South Alabama is an EO/AA employer and does not discriminate on the basis of race, color, national origin, sex (including pregnancy, sexual orientation, gender identity and gender expression), religion, age, genetic information, disability, or protected veteran status.
---
---