Kappa Delta Pi T-Shirt Fundraiser
---
Posted on August 22, 2018 by Dr. Lauren Brannan
Dr. Lauren Brannan
---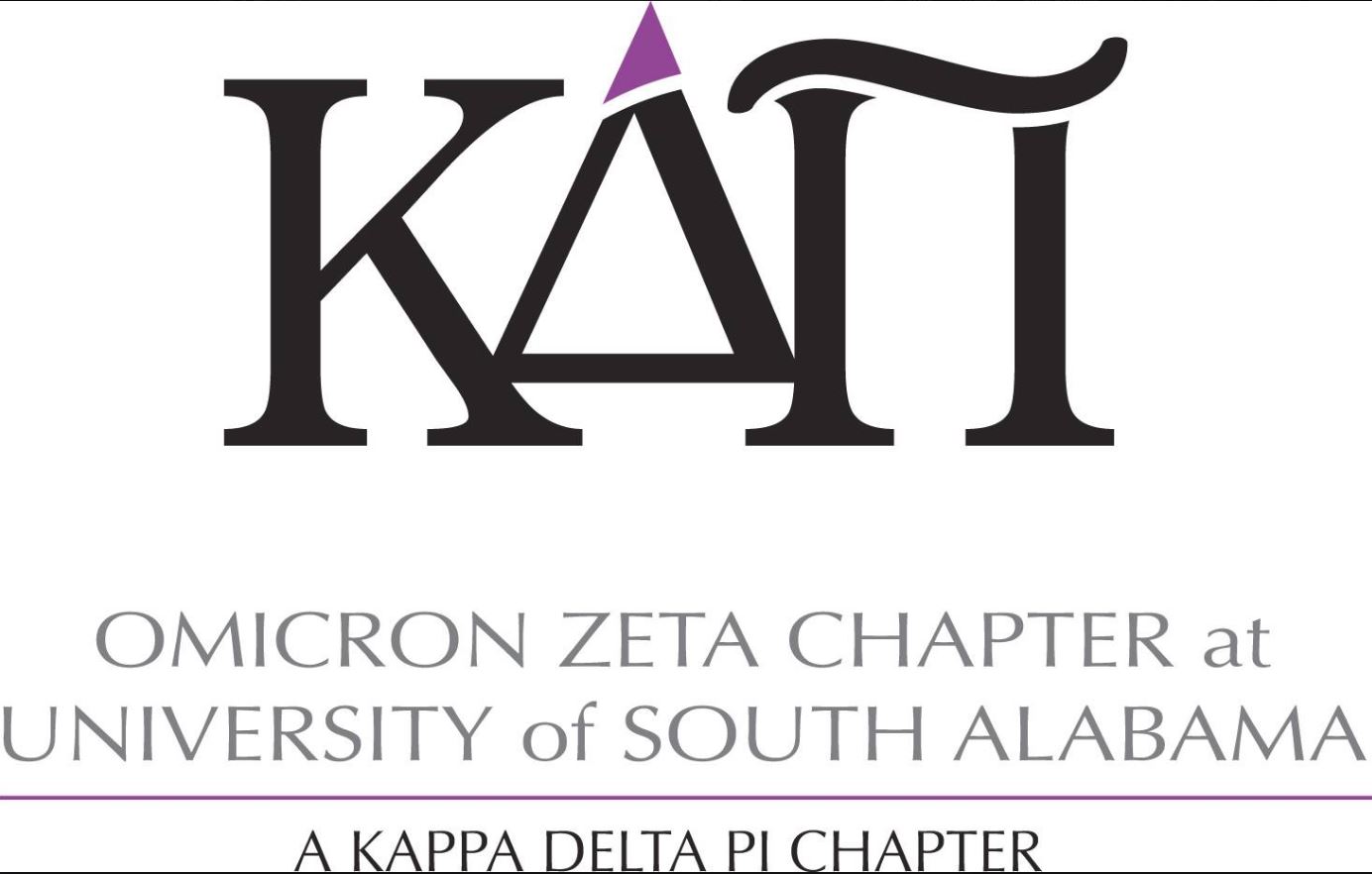 ---
Dear Faculty and Staff,
As cosponsors of the Omicron Zeta chapter of Kappa Delta Pi (KDP) an honor society in education, Dr. Parrish and I would like to invite you to purchase a t-shirt from KDP. At the end of the academic year last year, we held a t-shirt design contest and in a very close race, Kassady Harvison won the most votes. See her design attached to this email.

Half of the proceeds from all t-shirt sales will benefit the initiatives of our local chapter. The other half will be donated to the Nancy Gaillard Love of Teaching Scholarship at the University of South Alabama in memory of Dr. Nancy Gaillard, who dedicated her life to education as a teacher, principal, and teacher educator. With this donation in mind, we have altered the original design of the shirt to read "In Memory of Dr. Nancy Gaillard" at the bottom of the backside design.

Each shirt is $12.

I have attached a PDF order form for those who would like to pay with cash or check. Please include your order form and payment in an envelope and place it in Dr. Parrish's or Dr. Brannan's box in the LTE office. For those of you who would like to make a purchase electronically, we have setup an electronic form and PayPal link. You can access this form at our website: https://sites.google.com/southalabama.edu/kdp/fundraisers/2018-2019-t-shirt-sales?authuser=0

Thank you for your support of KDP and Nancy's scholarship. Please let me know if you have any questions.

Lauren Brannan, PhD
Assistant Professor of Reading Education
Leadership and Teacher Education
lbrannan@southalabama.edu
---
---