Literacy-Video Production Summer Camp Success
---
Posted on August 11, 2021 by Amber Day
Amber Day
---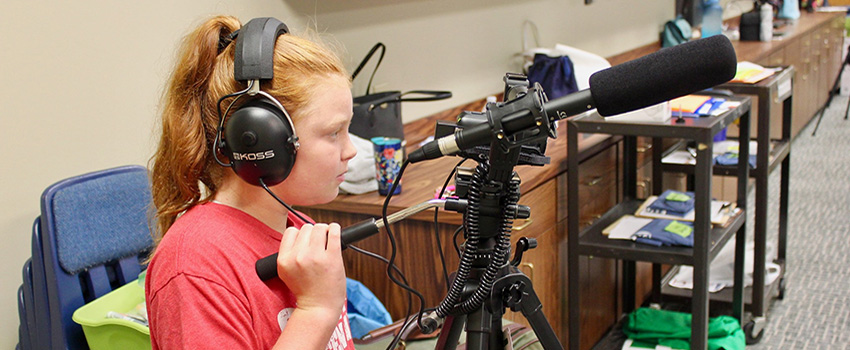 ---
The USA College of Education and Professional Studies Literacy Center 2021 Literacy-Video Production Camp was a huge success. More than 30 participants attended this year's camp. Themed "Adventure Awaits," campers from schools across Mobile and Baldwin Counties and southeast Mississippi sharpened reading, writing and technology skills.
"It was wonderful to have the chance to host the camp again this summer," said Dr. Joe Gaston, who led the video production segment of the camp and serves as assistant professor in the Department of Counseling and Instructional Sciences. "The children were so excited to have the opportunity to interact with each other, and they created some amazing products."
During the camp, teams wrote, illustrated and published books of mystery and adventure. Then, they turned their stories into movies using studio-quality video equipment. South teacher education students Isabella Zimlich, Cierra Carter and Mariah Nix served as this year's camp counselors.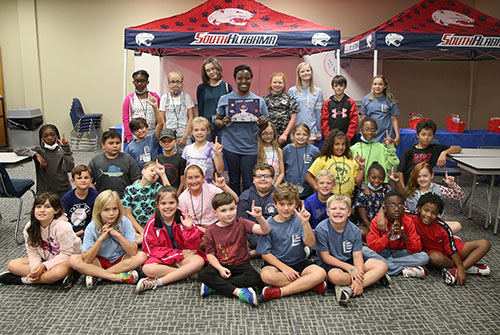 Tiffany Whitfield '15 even stopped by for a special visit. Whitfield earned a dual certification in elementary education and special education from South and established the Tiffany Whitfield Scholarship for undergraduate students. She is a teacher in Kuwait and attended the Literacy Center summer camp to read her new book "Astronaut Commands" to campers.
"I enjoyed the students during the literacy camp," Whitfield said. "I haven't been in a classroom in 15 months due to COVID-19, so it was exciting to engage and interact with students. We enjoyed reading and playing reading comprehension games on Kahoot!"
Dr. Rebecca Giles, a professor in the Department of Leadership and Teacher Education, also stopped by and shared her recently published book, "Coastal Mississippi Alphabet," with campers. The book celebrates the people, places and events unique to the area of south Mississippi from Bay St. Louis to Pascagoula. Rhymed verse, interesting facts, historical photographs and beautifully detailed illustrations depict the rich offerings of this distinctive geographic region.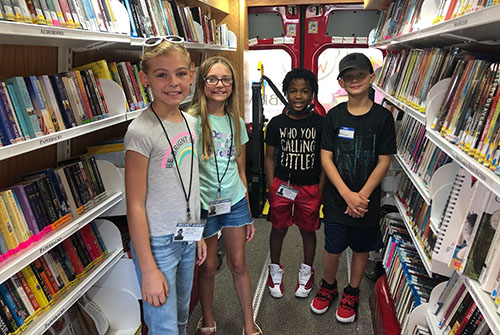 "During her visit, Dr. Giles also told us about her adventures as an author, " said Joan Holland, director of the Literacy Center. "This certainly set the tone for the 2021 camp theme. We are fortunate to have had such awesome talent and role models contribute to the excitement and learning that took place this summer. I am so grateful for these two ladies, as well as Dr. Joe and our camp leaders."
The Mobile Public Library also sent their Bookmobile to campus. The campers were able to obtain a library card and check out books while at camp.
"Overall, this was a very successful year, and we could not have done it without our donors and partners," Holland said.
The University of South Alabama Literacy Center is a community engagement program hosted by the College of Education and Professional Studies. Located at University Commons, the Literacy Center provides children in the local community opportunities to enhance their reading and writing skills through individual and small group sessions. The USA Literacy Center offers online and in-person reading and writing instruction. All sessions are one hour and designed to meet the individual needs of each client.
For further information please contact Holland at jmholland@southalabama.edu or visit southalabama.edu/colleges/ceps/literacy-center/.
---
---