TEFL/TESL Undergraduate Certificate Program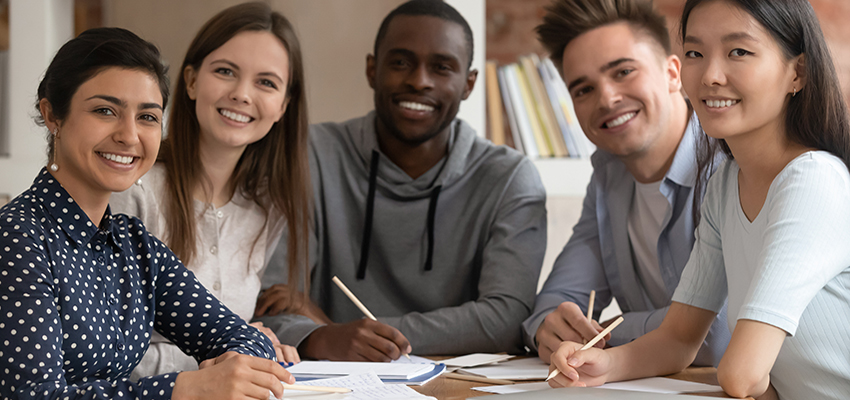 The University of South Alabama offers a Teaching English as a Foreign Language (TEFL)/ Teaching English as a Second Language (TESL) undergraduate certificate program. Students in any undergraduate degree program can take additional courses to earn the certificate. English teaching overseas is in high demand. This career requires, at minimum, a certificate attesting to the qualifications of the job candidate.
Careers with a TEFL/TESL Certificate
TEFL and TESL are both certifications for teaching English to non-native English speakers. There are hundreds of jobs listed every day for TESL/TEFL instructors internationally. If you are looking for an opportunity to live overseas and learn a new culture, a TESL/TESL credential qualifies you for jobs that allow you to live and support yourself in many countries by teaching English to children and adults.
Jobs are located all over the world. There is a tremendous demand for qualified English as a Foreign Language instructors in Asia, the Middle East, Oceana, Eastern Europe and Latin America. There are online opportunities as well.
A TEFL/TESL Certificate also opens up job possibilities in teaching English in adult English programs in the U.S.
Currently Pursuing a Bachelor's in Foreign Language?
Students studying foreign languages can add the TEFL/TESL Certificate on to their degree with a few extra courses. If you minor in Applied Linguistics then only two additional courses and a flexible internship or practicum are needed to earn your TEFL/TESL Certificate. Practicums can overlap with other subject areas and with study abroad.
Thinking About a Master's Degree?
Some of the coursework for the TEFL/TESL Certificate program can count towards either of two graduate programs: the English Language Teaching Program in the College of Education and Professional Studies, and the Applied Linguistics Program in the Department of Modern and Classical Languages and Literature.
▼ TEFL/TESL Certificate Requirements
The TEFL/TESOL Certificate will have 5 courses, and a minimum of 17 credit hours:
ELT 345 Cross-Cultural Understanding **
ELT 330 Methods and Materials for ESOL
LNG 300 Introduction to Applied Linguistics
LNG 400 Applied Linguistics
Practicum or Internship (LNG 496 or program coordinator approved alternative)
and
One course in modern languages
*Students who qualify for Graduate Study for Advanced Undergraduates may take up to 12 hours of the equivalent graduate level courses in fulfillment of requirements for this certificate.
**EDF 315 Education in a Diverse Society may be substituted with permission of the Program Director if ELT 345 is not offered.
Course substitutions can be made at the discretion of the Program Coordinator. The undergraduate certificate is housed in the USA College of Arts and Sciences. Dr. Laureen Fregeau and Dr. Eleanor Ter Horst are program co-coordinators. Please contact Dr. Fregeau (lfregeau@southalabama.edu) for additional information or to request course substitutions