5 Reasons to Obtain a BSN Degree
---
Posted on March 12, 2020 by Jamie Walden
Jamie Walden
---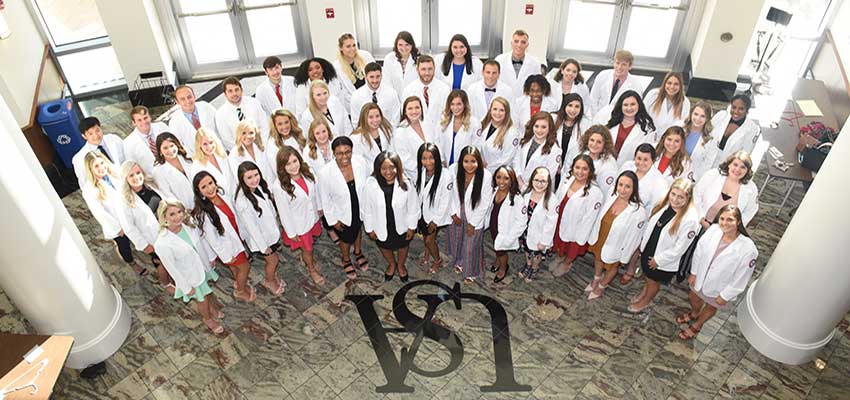 ---
Are you a registered nurse who is considering going back to school for a BSN degree? Do you wonder if the BSN degree will be worth the investment of time and money to your future career in nursing? At the University of South Alabama College of Nursing, we take pride in educating the next generation of leaders in nursing through innovative BSN programs. Here's why you may want to consider pursuing a BSN:
Opportunities
Pursuing a BSN degree will open up a world of possibility in nursing from better placement at entry-level positions to non-clinical jobs and leadership roles. With healthcare becoming increasingly complex, many entry-level jobs prefer nurses with a BSN degree, even the healthcare organizations that don't explicitly state it in the job posting. For nurses who are considering moving out of acute hospital care to acute care in community settings, interested in case management, or making an impact in the field of public health and policy, a BSN degree can open new doors that could lead you to a number of exciting career advancements. If you are thinking about pursuing a career in the future that requires an MSN, such as a specialty option, a BSN would be a prerequisite to the MSN degree.
Promotion
Nursing skills are not the only skills you'll take away from a BSN degree. The leadership, critical thinking, and communications skills you will gain from earning a BSN degree make you a more competitive candidate for leadership roles within healthcare organizations. Hospitals and other healthcare organizations are looking for BSN prepared nurses who have a breadth of training in inpatient and outpatient settings as well as leadership training to help lead the shift to patient centered care.
Evidence-Based Practice
BSN programs teach you more complex concepts of medical care and evidence-based methods that will improve the quality of care provided for your patients. You'll be learning the most advanced methods and systems in this continuously evolving field. When considering a patient's situation, you will be able to draw upon many different perspectives to inform your care.
Higher Salary and Greater Benefits
Nurses with a BSN degree typically earn more money than RNs without the BSN degree. In a competitive field, you'll have more negotiation power by standing out from candidates who did not obtain a BSN degree. That doesn't just mean a higher salary, but better benefits as well.
Personal Goals and Community Impact
Nurses have commented that successfully completing a BSN degree has become an important milestone in their lives to give them a greater sense of self-esteem and self-efficacy. Some who have obtained the BSN degree become role models for other nurses in their healthcare setting, especially for the younger generation. Obtaining a BSN degree enriches your life and helps you make an impact on your community.
Ready to start your BSN program? The University of South Alabama College of Nursing offers several BSN programs that help put you on the path to a brilliant future in nursing.
---
---