Funding Your Future is Easier Than You Think
---
Posted on February 23, 2021 by Jamie Walden
Jamie Walden
---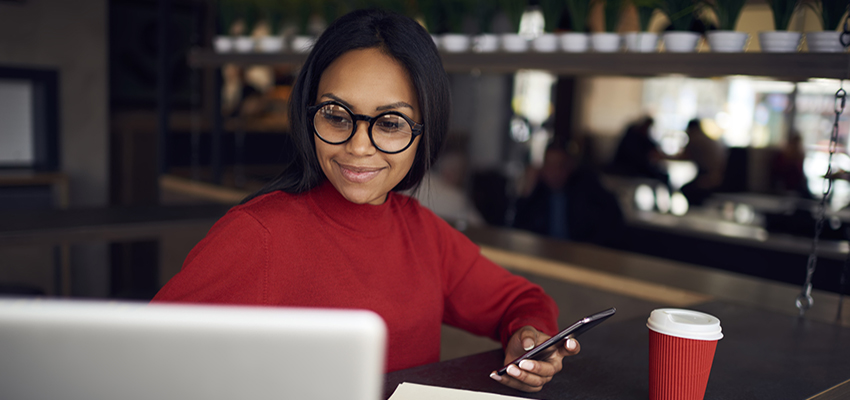 ---
The RN to BSN program offered through the University of South Alabama College of Nursing not only fast-tracks your degree, we make sure to help keep your money in your pocket. We know how frustrating it can be to navigate paying for college. Not only are costs high, but students can often feel like they are passed around from person to person without receiving confident answers. This sort of uncertainty hinders many people from pursuing their education goals. However, at the University of South Alabama College of Nursing, we want you to know you have options available to you and people standing by to help you chart your journey to a brighter future.
Scholarships
We're proud to offer a whole office dedicated to scholarship services. Last year alone, we awarded more than $24 million in scholarship funding. If there's money out there to be had, we're going to help you find it.
Money Management
We've got resources to help you manage your payments and feel confident in your financial literacy. We're all for responsible and educated spending. Our students should feel secure in the decisions they make to further their education, and that means being invested and aware of financial commitment. Whether it's payment plan information, how to create a budget, the responsibilities of borrowing a loan, and more…we are here to help take the guess work out of funding your future.
Financial Aid Estimate
Before you even apply for or submit financial aid paper work, we work with you to help create a financial aid estimate. This estimate is a general first-look at what costs you'll encounter in your education journey. It helps approaching your degree knowing what expenses you're going to encounter. Come visit us in person in Meisler Hall, or you can reach out to us via phone, email, live chat, or virtual appointment. Additionally, there are all kinds of federal funding available to students, and we can help you figure out what all you qualify for.
Employers Pay Your Way
Many health care employers will actually pay for their employees to continue their education. Hospitals have to meet minimum requirements to maintain their magnet status. The healthcare field at large is in high demand for BSN individuals. So, make sure your check with your company to see what their continuing education financial programs look like. Many will even provide sign-on bonuses for students committed to going back to school. If that seems like an intimidating thing to ask about, don't worry! It's perfectly normal. You can ask your employer, "What are the opportunities to further my education or specialty area?" Or "What are the identified needs of the institution for specialties?" Employers love to see their employees stand up and try to advance their skillsets. The better trained your staff is, the better the team works as a whole. And you never know what options you have available to you until you ask! They may pay for your entire degree with no money out of pocket for you!
We have actual people waiting to talk to you about how to pay for your BSN. Transparency is our goal. No one should ever be hit with surprising or hidden costs and fees. Make an appointment directly with our Director of Accounting by calling (251) 460-6101 or contact us at studentaccounting@southalabama.edu. Let us help connect you to your future. Your Nursing BSN dreams are well within reach.
---
---