How Understanding Healthcare Policy Can Help You Up the Ante on Your Nursing Career
---
Posted on July 13, 2020 by Jamie Walden
Jamie Walden
---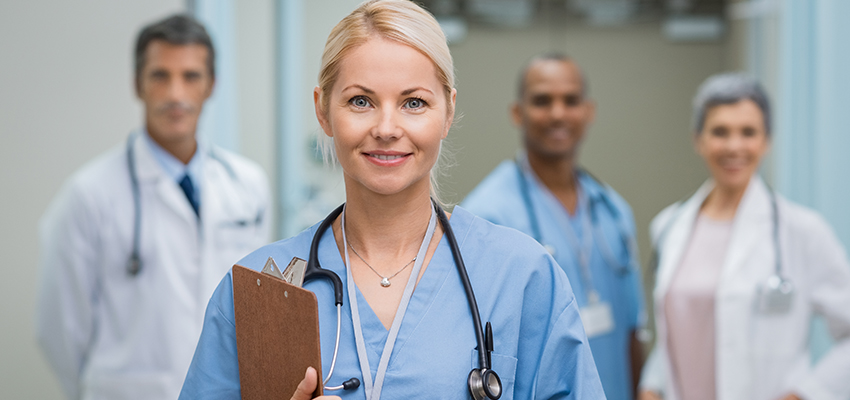 ---
Have you ever considered translating your years of nursing experience into becoming a healthcare decision-maker? What about leveraging your knowledge to help others make decisions? Hospital administration is often the capstone for career nurses, and the next step into this important career path is a Bachelor of Science in Nursing.
The Bachelor of Science in Nursing (RN to BSN) program at the University of South Alabama includes coursework specifically centered on healthcare policy. Knowledge of healthcare policy is used every day by hospital administrators. They use it to direct new initiatives or as a catalyst for critical changes. A robust awareness and understanding of healthcare policy can significantly boost your chances of becoming a healthcare decision-maker.
"Healthcare policy" refers to the decisions, plans, and actions undertaken to achieve specific healthcare goals within a community. Effective healthcare policy can define a vision for the future that establishes targets and points of reference for both the short- and medium-term.
Healthcare policy, however, is not a single, one-size-fits-all solution. In addition to setting goals, healthcare policy requires a thorough understanding of systematic impact and how medical research findings relate to and affect other policies.
For decision-makers in the healthcare industry, a deep understanding of healthcare policy can answer questions like:
Which programs and policy options are likely to result in meaningful improvements in health?
How will the benefits be distributed among the affected groups?
Which potential solutions are appropriate and realistic for a specific situation?
With in-depth knowledge of healthcare policy, you can better understand the organizational side of your field. Your employer will likely value your ability to implement prevention strategies and interventions, and with a strong healthcare policy foundation, you'll be capable of creating important collaborations with other healthcare workers, thereby improving healthcare delivery to a wider patient base.
In order to expand your capabilities in the healthcare industry, deep knowledge of healthcare policy is a differentiating factor that can move your career leaps and bounds forward. As a health administrator, for instance, you may manage a specific department or even an entire facility. Whether it's overseeing a smaller medical practice or improving planning and implementation of community health services, knowledge of and experience with healthcare policy provides practically unlimited options.
If you're interested in deepening your understanding of healthcare policy to affect change in your career and in the lives of community members, consider enrolling in South Alabama's online RN to BSN program. Within this program, you'll explore the social, psychological, cultural, economic, legal, moral, and ethical environments which shape healthcare delivery systems today.
Whether you aspire to elevate your nursing career or you hope to move into an administrative role, adding healthcare policy to your personal repository of knowledge and experience is the first step to new achievements and more marketability as an employee. For more information, please click here today.
NEW YEAR, NEW START GIVEAWAY - ENTER TO WIN A $150 GIFT CARD
Take the next step! Enter your email address to be contacted by USA College of Nursing for more information about our online RN to BSN program. Those who provide their email address will be entered to win a $150 Gift card! Click here for details.
---
---