The Critical Role of Sexual Assault Nurse Examiners
---
Posted on October 28, 2020 by Jamie Walden
Jamie Walden
---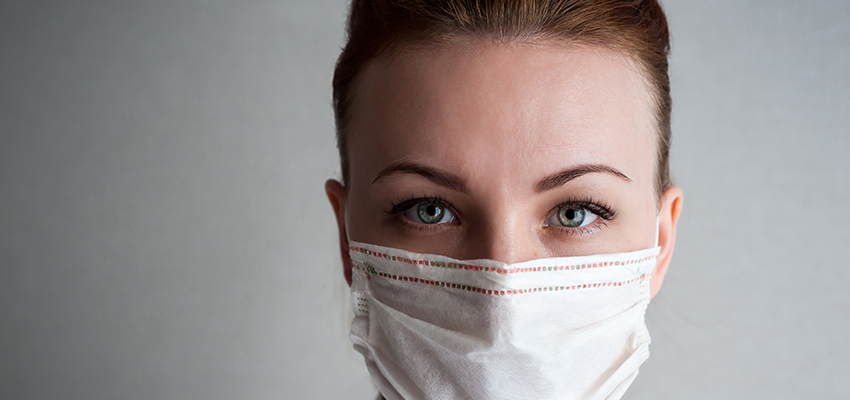 ---
Sexual assault is an unfortunate reality for as many as 1 in 5 women and 1 in 38 men. It can affect individuals from all walks of life and of all ages. When people experience sexual assault, they may sustain more than just physical injuries as trauma also affects short- and long-term mental health. The essential nursing care post-sexual assault may require a provider to examine parts of the body that were recently violated, which can cause more distress. When reporting an assault, survivors often lack the information they need about how to proceed. This is where sexual assault nurse examiners come in.
Sexual assault nurse examiners (SANEs) are trained to help survivors across the spectrum of patient care. From providing evidence-based treatment to performing assessments to collecting forensic evidence that can be used in a criminal trial, these nurses play a critical role in supporting survivors at the beginning of their recovery process.
The University of South Alabama School of Nursing is proud to offer SANE as a subspecialty thanks to an esteemed $1.2 million national grant designed to promote SANE education across the United States. The University of South Alabama was selected as just one of sixteen awards that were given nationally. Because of this grant, The University of South Alabama School of Nursing is able to train nurses specifically in how to provide best practice to survivors of sexual assault in a multitude of ways.
The role of SANEs
According to Dr. Carolyn Dolan, a Nurse Practitioner and Professor of Community and Mental Health Nursing at the University of South Alabama, the role of the Sexual Assault Nurse Examiner is first to provide patient care to victims of sexual assault and other trauma that may occur along with it. Secondly, if indicated, the SANE may collect specimens and conduct a history of the assault that could be used in a follow-up legal process. "SANEs do not work in a vacuum, but with a number of professionals from other disciplines that may include counseling, advocacy, other members of the direct patient care team like EMTs or paramedics, law enforcement and attorneys just to name a few," she says. SANEs are an essential part of a sexual assault response team.
The process of becoming a SANE
There are two pathways for individuals to earn SANE certification through the University of South Alabama School of Nursing. One pathway is focused on the Community RN. Dolan says, "This is someone who is a registered nurse with some experience who desires to provide patient care to victims of sexual assault. At USA, we collaborate with the largest professional nursing association related to forensic nursing, the IAFN (International Association of Forensic Nurses). What is special about the community program is that an RN can join the IAFN for online SANE education in adults/adolescents or PEDS/adolescents and associate with a group of nurses as a SOUTH SANE. This allows the nurse to stay connected to South Alabama for follow up and additional trainings (for example the Sim Lab) or CE, some of which is provided at no cost to the student thanks to HRSA grant funding. There is also a stipend that a nurse may apply for."
The second pathway to becoming SANE educated is to enroll in the sub-specialty, Advanced Forensic Nursing Care (of the victim of sexual assault). This is a nine hour graduate program that a student who is either already seeking a Masters or who has a Masters or higher education may take. The sub-specialty includes one hour (60 clock hours at least) of specific patient care experience. "Our clinical course also requires the IAFN didactic as well as our Simulation Lab. The Simulation Lab provides 'hands on' live and on-campus (not virtual) experiences with standardized patients," explains Dr. Dolan. "Standardized patients are persons with a desire to 'teach' SANEs how to be the best clinical SANEs they can be. This training includes multiple topics along with ano-genital assessment, specula placement, documentation, interview techniques, and collection of specimens."
Typically, other members of the SART (Sexual Assault Response Team) participate in this SANE pathway, including local community heroes from law enforcement, the DA's office, Emergency providers, and the like. Dolan notes that this collaborative approach to learning is always considered the "highlight" of the training and builds confidence in students. The sub-specialty provides concentrated topics that relate to sexual assault such as "culture-based care," medications, community assessments, Trauma Informed Care and ongoing collaboration, referral and support. Graduate students may also apply for a stipend to offset personal costs.
The benefits of serving as a SANE
For Dr. Dolan, the benefits of becoming a SANE are far-reaching, with impacts that extend from individual professional development to changes in health care policy that can affect future generations. "I would like to believe that together we are improving victim care, preventing the re-traumatization of victims by a system that is not well informed on how to provide the best care to victims of sexual assault, empowering nurses and victims to promote healing and ultimately eradicating this type of violence," she says. "Statistically, we know that SANE care is linked with more prosecutions and more successful prosecutions, therefore I'd like to believe that we are making our worlds safer by seeing perpetrators prosecuted. SANE nurses are community leaders and we initiate change. We don't judge patients; we just take care of them."
Personality traits of good SANEs
To become SANE-trained, you must be an RN with the desire to care for patients who have gone through sexual trauma that may affect them for years to come. "The best SANEs must be open to caring for persons from all walks of life and from all types of cultures and experiences since sexual assault does not have favorites and hits people all across the spectrum," notes Dr. Dolan. Being fearless in learning new techniques and updated approaches to care is essential as well. "Lastly, a nurse needs to be a team player as it is within the team that the very best care is delivered," she says.
Becoming a SANE through the University of South Alabama School of Nursing
Becoming a SANE nurse requires compassionate professionals who feel called to be advocates for social change. The University of South Alabama School of Nursing believes that every survivor of sexual assault deserves a SANE. "This work gives you an opportunity to make a huge difference for others and for society. It allows you to touch others' lives at one of the most painful and traumatic moments a person can experience. The role allows nurses to be leaders in patient safety and in the prevention of violence. We're so proud of all the work our students are doing through this critical subspecialty," says Dr. Dolan.
For more information about how you can become a SANE, please click here.
NEW YEAR, NEW START GIVEAWAY - ENTER TO WIN A $150 GIFT CARD
Take the next step! Enter your email address to be contacted by USA College of Nursing for more information about our online RN to BSN program. Those who provide their email address will be entered to win a $150 Gift card! Click here for details.
---
---