Graduate Scholarship Endowments with the Warren and Kathy Nicholson Matching Challenge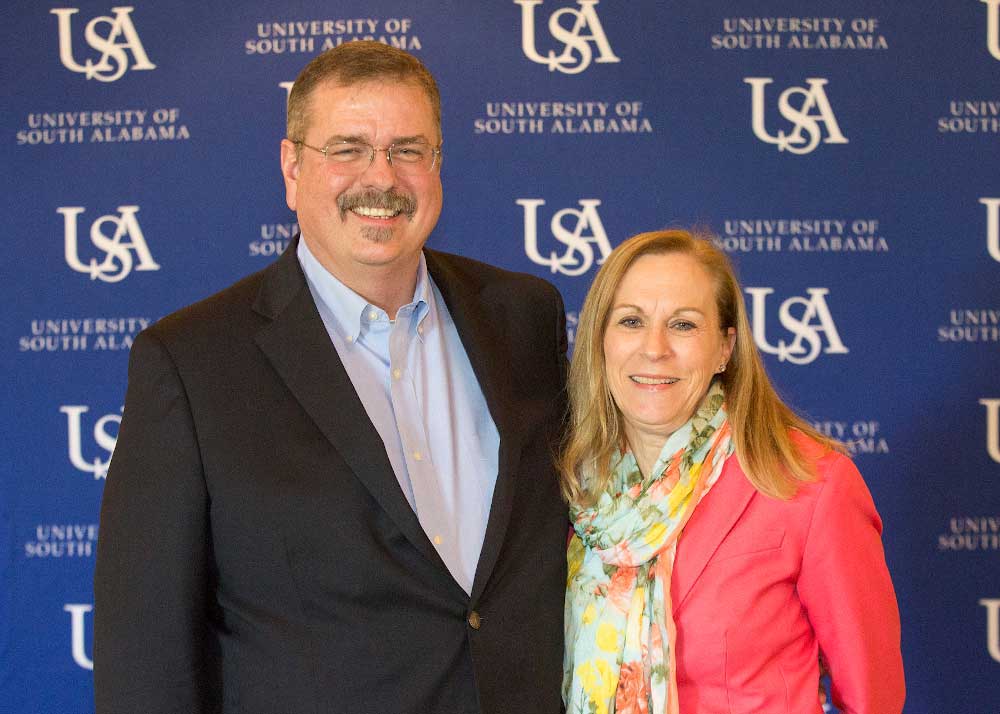 "Kathy and I proudly support the University and recognize the need for USA to offer top-notch graduate programs and research opportunities. Competitive scholarship awards allow the School of Computing to attract and retain outstanding students into their programs and help to build a pipeline of technology professionals for the growing job market. Please join us by making a tax deductible gift to support the School's greatest need – graduate education and research."

Warren Nicholson, '82, '89
Founder, President and CEO of nFina Technologies
Help our Graduate Program Grow
The School of Computing has identified the funding and support of our graduate programs and students as our most pressing and significant need. Your gifts and contributions towards graduate scholarships will allow us to strengthen and grow by recruiting and retaining the best and brightest students into our Master's and PhD programs. Our current goal is to grow the graduate endowment to $1 million which will provide full tuition and assistance to 4-5 students annually in perpetuity.

Warren and Kathy Nicholson Matching Challenge for Graduate Scholarships
Through the generosity of Warren and Kathy Nicholson, the School of Computing has matching funds available for graduate scholarships. This matching incentive allows donors to contribute to or to create their own joint endowed graduate scholarship with a dollar-for-dollar match from the Nicholson Matching Challenge, similar to the Mitchell-Moulton match for undergraduate scholarships. Thanks to the generosity of the University of South Alabama's Graduate School, and in conjunction with the Nicholson Matching Challenge, students who are awarded a graduate scholarship through a donor endowment that is paired with Nicholson matching funds will be eligible for tuition remission. Your gift will have three times the impact and make a significant difference in the lives of our students.
Annual Payout on Endowed Graduate Scholarships at 4.5%*:
Donor Gift
Nicholson Match
Total Endowment
Scholarship Amount
$200,000
$200,000
$400,000
$18,000 annual scholarship
$125,000
$125,000
$250,000
$11,250 annual scholarship
$100,000
$100,000
$200,000
$9,000 annual scholarship
*The spending policy at USA, set by the Board of Trustees, currently authorizes the annual transfer of 4.5% of a five-year moving average of market value of the endowment to support the scholarship awards.
Please note that the above table is simply illustrative of some of the options to consider. We can accommodate a wide variety of requests and criteria to craft an endowment agreement that best accomplishes your philanthropic goals and objectives. For your reference, annual in-state graduate tuition is roughly $9,300 per year (based on 20 credit hours). The total cost of attendance (tuition, room and board, books and supplies, and fees) is roughly $20,500 for an in-state student.
Factors to Consider
As you consider this giving opportunity, there are a few important factors to consider:
The minimum gift to establish an endowed graduate scholarship is $10,000.
You may pledge your commitment over a period of up to five years and make your gifts through cash, check, credit card or gifts of stock/property.
University Development staff will work with you to name the award and select the criteria for the award. The general Nicholson Matching Challenge criteria states students must be full-time graduates with a GPA of 3.25 or higher and one letter of recommendation.
Some donors do not want to wait until their endowment is fully funded before making an award. If you would like a scholarship awarded before the endowment produces sufficient revenue to make an award, a supplemental gift can be made.
Gifts are tax-deductible and donors are recognized at the appropriate level on the School of Computing Donor Wall and in USA's annual Honor Roll of Donors.

You Can Make a Difference for our Graduate Students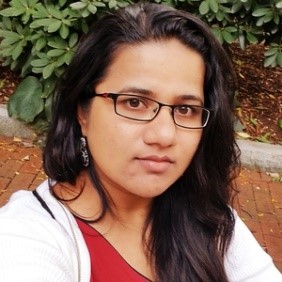 "With a graduate degree in Computer and Information Sciences, I plan to find a role in the area of Business Intelligence and Data Analytics. Your donation and this scholarship definitely helps reduce my financial burden. Thank you!"

Sunitha Bisain, a CPA who is now interested in learning the latest IT tools and techniques to automate financial business processes, analyze data faster and help organizations make data driven decisions.
Thank you for your interest in supporting the University of South Alabama School of Computing.
For more information, please contact:
Lori Harris
SOC Development Officer
lnharris@southalabama.edu
251.414.8064

Dr. Debra Chapman
SOC Graduate Director
dchapman@southalabama.edu
251.460.7370

Dr. Alec Yasinsac
School of Computing Dean
yasinsac@southalabama.edu
251.460.6390