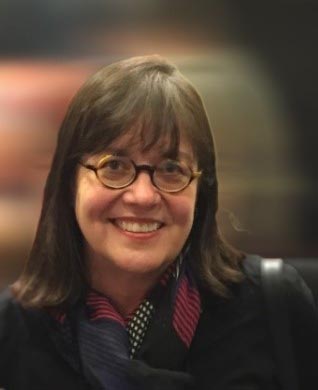 Dr. Gayle Davidson-Shivers
Professor, Department of Counseling and Instructional Science Instructional Design and Human Performance Improvement

---
Education
B.S., Education, Western Oregon University
M.A., Curricular and Instructional Systems, University of Minnesota – Twin Cities
Ph.D., Curricular and Instructional Systems, University of Minnesota – Twin Cities
---
Teaching Philosophy
My perspective on teaching is derived from my epistemological beliefs and educational and professional experiences about how individuals learn and how instruction and learning environments should be designed. I define learning as permanent changes in an individual's cognitive processes, skills, and behaviors that are brought about by active, meaningful engagement with the knowledge- or skill-based information and with the environment, and by purposeful interactions with others.
My approach to learning is integrated, multi-theoretical, which employs concepts and principles of various learning theories in an eclectic, yet pragmatic, manner to develop appropriate teaching and learning environments using a learner-centered focus. J. Lindquist (1981) explained learner-centeredness best by stating "Placing the learner at the center of attention represents a recognition that subjects are taught to individuals". (I keep his full quotation on a shelf in my office.)
My teaching also relates to my beliefs about instructional design (ID). ID includes stages of analysis, concurrent design/development, implementation, and evaluation of potential solutions to instructional and performance problems. ID involves a systems approach to identify appropriate ways to solve learning and performance issues within any organization. ID requires a variety of resources (i.e., people, media, and methods among other things). Solutions are in the form of products, policies, procedures, and processes; technological tools are applied when it is appropriate.
---
Research
My area of research interest is in online learning and instruction with attention to instructional design, instructional and learning strategies, and individual differences. I co-authored the book, Web-Based Learning: Design, Implementation, and Evaluation, wrote several book chapters, refereed journal articles and proceedings papers.
---
Outreach
Currently, I have been a member of USA's Faculty Senate for the past 6 years, serve on various committees at university, college and department/program levels. I am the Associate Editor (formerly titled the North American Corresponding Editor) for the British Journal of Educational Technology and reviews for other journals and conferences. I am a member of the Ed Media Executive Committee for the Association for the Advancement of Computing in Education (AACE) and a member of the AECT Definitions and Terminology Committee. Part of my service also includes being a member of the Mobile Botanical Gardens and past member of the Advisory Board to Penelope House Domestic Violence Shelter, Mobile AL.
---
Biography
Gayle V. Davidson-Shivers is a professor in the Instructional Design and Development (IDD) program. Being the first in her program to teach an online course, she continues to design and teach online and on-campus courses. She currently teaches graduate courses on designing online instruction, psychology of learning, instructional models, and trends and issues of the IDT field. She has a master's and doctorate in Curricular and Instructional Systems from the University of Minnesota; her undergraduate degree in education is from Western Oregon University.
As part of her faculty work, she conducts research, presents, and publishes in the area of online learning, faculty development, instructional and learning strategies, and individual differences. Her current research focus is on gender and communication patterns in online discussions. In 2006, she co-authored a book, entitled Web-Based Learning: Design, Implementation, and Evaluation. She serves on review boards of several major journals. Some of her service work includes past president of the SIG-Instructional Technology of AERA, board member of the AECT Research and Theory Division, and faculty advisor to the IDD Student Group.
She worked as an instructional systems specialist for a major lending institution and taught in the public schools of Oregon and Minnesota. She conducts workshops on learning styles, advising, teaching and learning, assessment tools, and online instruction, among other topics. She consults with business entities, governmental agencies, and educational institutions.
---
Courses
KIN380: Kinesiology
KIN474: Sport and Fitness Conditioning
KIN574: Sport and Fitness Conditioning