---
Posted on April 21, 2023 by Lance Crawford
Lance Crawford
---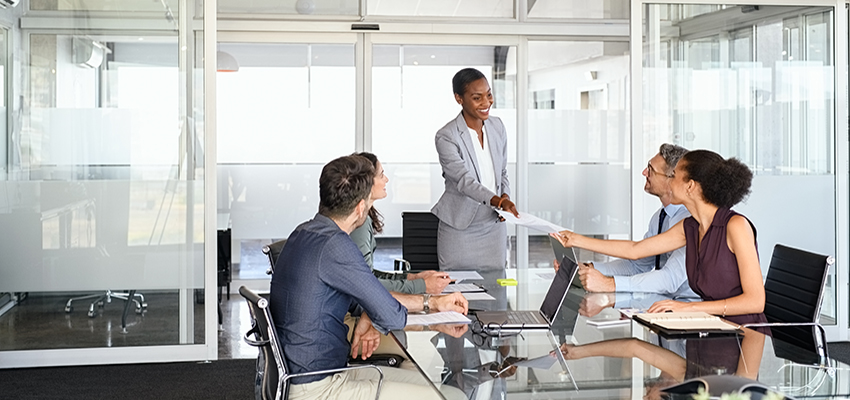 ---
The University of South Alabama will offer a new fully online bachelor's degree program in Organizational Leadership beginning in the Summer 2023 semester. The Alabama Commission on Higher Education approved the program earlier this year, and courses start May 31.
This flexible program is designed to accommodate traditional students and working professionals. Earning a degree in organizational leadership helps demonstrate that you have the knowledge and abilities to oversee organizations and help them grow.
"The Organizational Leadership program is poised to be a game-changer for busy adults with some education but need a college degree for the next step in their career path, said Dr. Paige Vitulli, chair of the Department of Integrative Studies and associate professor in Leadership and Teacher Education. "The knowledge, skills and abilities students will gain in South's organizational leadership program can help them contribute to their organization's vision, strategic plan and success while growing in their own careers for changes they may want to pursue."
The Bachelor of Science program features eight-week classes, and tuition is $396 per credit hour. Students who have completed previous college courses may transfer up to 60 credits toward the 120-credit hour degree.
All courses will be taught by University of South Alabama faculty allowing students access to one-on-one mentoring. Other support includes the Center for Academic Excellence, USA Career Services Center, USA Veteran's Affairs, National Alumni Association.
Applicants will also receive individualized support from the Office of Adult Learner Services, which helps non-traditional students navigate from initial interest all the way to graduation, providing personalized support to meet every student's needs.
"It can be very intimidating for a working adult to have to admit that they don't understand all the ways of the university system or the next steps they should take," said Bob Charlebois, USA's director of Adult Learner Services. "It's an uncomfortable feeling that can prevent people from even taking a shot. Once we put it out there and let them know that they are not on their own to figure everything out, it's usually a big sigh of relief."
The Gulf Coast region is experiencing an economic boom as new employers across a wide range of industries are moving to the area. This degree will be attractive to employers looking to fill positions in sales, human resources, industrial and production, medical and health sciences and many others. The program also allows members of the military to expand their options for future employment.
Those interested in applying to the Online Bachelor's Degree in Organizational Leadership program are eligible for an application fee waiver by entering the code: SOUTHFORME.
---
---