Dual Role (Family NP/Adult-Gerontological Acute Care NP)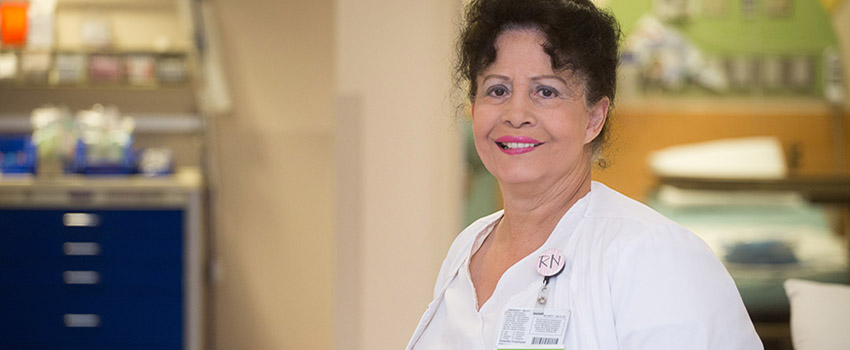 This program prepares students as a nurse practitioner specializing in Dual Role (Family NP/Adult-Gerontological Acute Care NP)
Dual Role (Family NP/Adult-Gerontological Acute Care NP)
Program Information
This MSN program prepares graduates for certification as a Family Nurse Practitioner, an Adult-Gerontological Acute Care Nurse Practitioner, and for doctoral study. Graduates of the program are able to synthesize and apply advanced knowledge, theories, and research to a specialized area of nursing practice and function as leaders in practice to contribute to the advancement of the nursing profession. Students entering the Dual Role (FNP/AGACNP) track must have at least one year of recent (within the past five years) direct patient care experience in the Emergency Department (ED) or the Intensive Care Unit (ICU). Specialty areas such as the Cath lab, GI lab, Radiology, OR, Recovery Room etc. do not qualify.
Core graduate courses and didactic Dual Role (Family NP/Adult-Gerontological Acute Care NP) courses are available online. The didactic NP specialty courses have co-requisite clinical courses. These clinical courses can usually be completed with preceptors in the students' home community. Prior to enrolling in AHN 549, the first clinical course, students in this program are required to attend a mandatory on-campus orientation that includes basic skills and simulation workshops.
Contacts
Please feel free to contact Dr. Amy Campbell for more information about this specialty: amycalvertcampbell@southalabama.edu.