Accelerated BSN Spotlight: Jayson Morrison
---
Posted on July 31, 2023 by nursing
nursing
---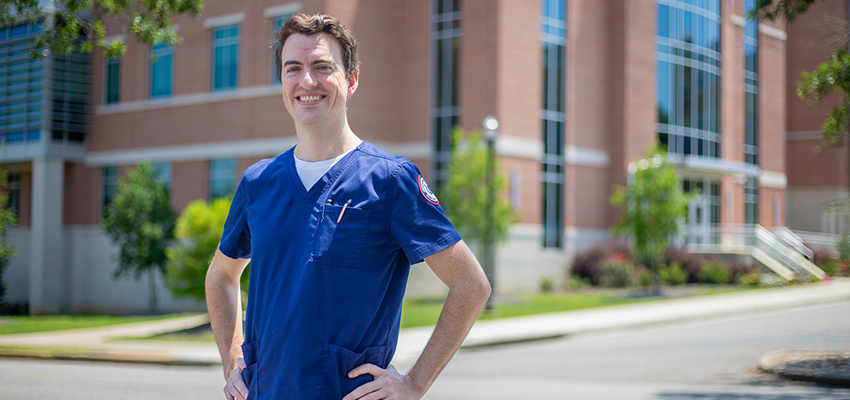 ---
Jayson Morrison came to the University of South Alabama from New Orleans, Louisiana, to continue his passion for making people smile. With a bachelor's degree in biology already under his belt, Jayson is now pursuing a second bachelor's degree in the accelerated nursing program, but nursing was not always his first career choice.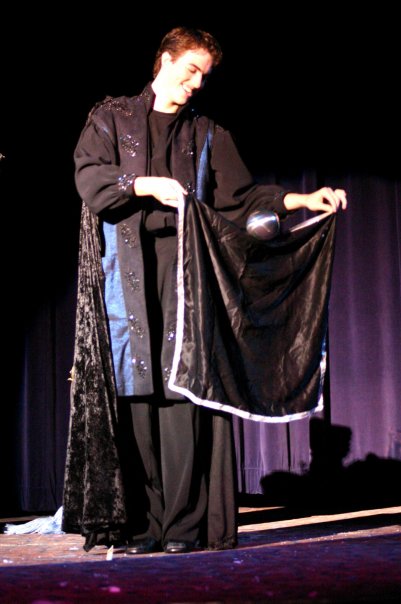 Jayson remembers getting his first magic trick set from a local toy shop when he was 12 years old. From there, he remembers falling in love with the concept of magic and mastering just about any trick he could get his hands on. While traveling to Las Vegas to attend magic shows and further his love for performing tricks, Jayson was scouted by a magician's assistant and started doing shows of his own.
Growing up, magic was the only career path Jayson saw for himself. As he got older, however, he grew to love a bigger dream: healthcare. He decided to learn more about the College of Nursing after hearing about South's program from several different nurses while initially pursuing a medical degree to become a physician.
The accelerated nursing program is designed for students who have earned a bachelor's degree in another field and wish to earn a Bachelor of Science in Nursing.
In the accelerated program, Jayson stressed the importance of studying whenever you can to sharpen your skills in the classroom and clinical rotations. He and his classmates make a point of quizzing each other while carpooling to the USA Baldwin County campus and when they gather in the library before tests.
"Finding a study group would be my best advice for anyone coming into the accelerated nursing program. It has helped tremendously and people who weren't in a study group struggled more until they found their own group," Jayson said. "It just takes trial and error, not everyone works the same. My group started by just grabbing people next to us and finding those who had the same study method."
Although Jayson spends the majority of his time in the classroom and in clinicals, he has spent valuable time learning how to professionally handle various patient scenarios in the Health Simulation Building as well as the simulation lab in the Frederick P. Whiddon College of Medicine.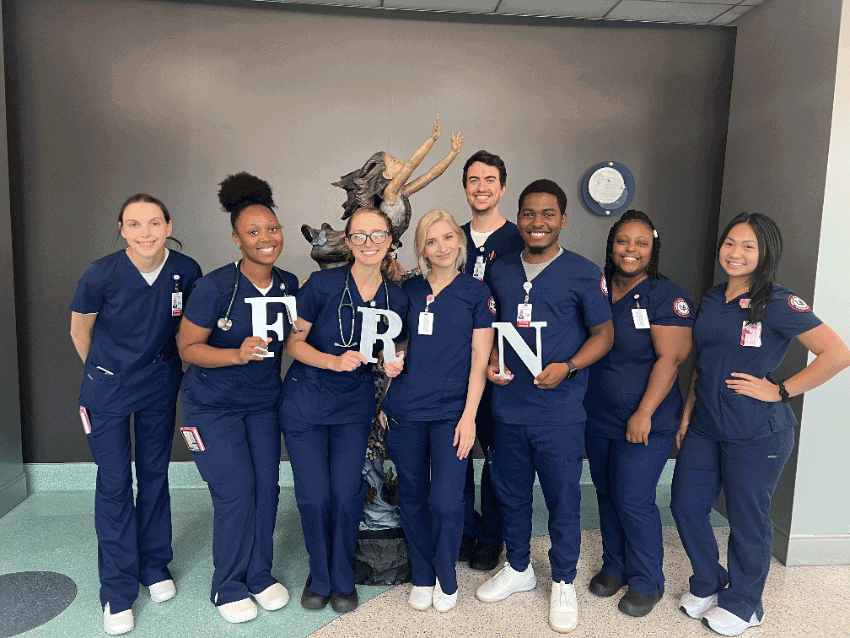 "You get these wild scenarios sometimes, and the actors are very well trained," Jayson said. "It tested a lot of limits that in real clinical scenarios, I don't know what people would do. It's good to get that out in a simulation lab rather than have that in a real-life situation. Now, I feel like people are definitely more prepared."
When Jayson is not participating in group studying or commuting, he spends his spare time with his fiancée, taking on as many adventures as possible with their two dogs. While going to Dauphin Island is a current favorite, Jayson says that he has also taken interest in training his dogs, starting with basic household tricks, and he hopes to advance them towards bigger tricks as they learn.
While he has enjoyed working through all the different clinical rotations, Jayson's long-term goal is to work as a mental health nurse helping patients improve their emotional, psychological and social well-being. He loves making people smile through his passion for magic and medicine, and he is looking forward to bringing that joy to patients.
"I think I want to do my practicum at University Hospital and then transition over to working there. That would be fantastic," Jayson said. "I'd like to eventually start the nurse practitioner program and go into mental health and family practice. That's ideal because I want to be able to help adults and children."
Jayson found that there was never a dull moment during clinicals no matter which hospital he was assigned. Having a strong lead is important in these stressful settings, and for Jayson, he learned a lot from Dr. Heather Horton, assistant professor of adult health nursing.
A memorable experience for Jayson was when Dr. Horton advised his clinical group to take every opportunity to be accessible in the emergency room during a critical care situation. It gave them the opportunity to see a lot of things firsthand that many students may not traditionally see early on.
Jayson is unsure where nursing will take him next, but he would love to stay on the Gulf Coast. Being close to his hometown of New Orleans and having quick access to beaches is where he believes he can thrive the most doing what he loves. Venturing out and continuing school feels inevitable, and he is excited for what is ahead after graduation. Ultimately, he hopes he can help patients find magic within themselves one visit at a time.
---
---