Nursing Welcomes Largest Traditional BSN Class
---
Posted on August 24, 2023 by College of Nursing
College of Nursing
---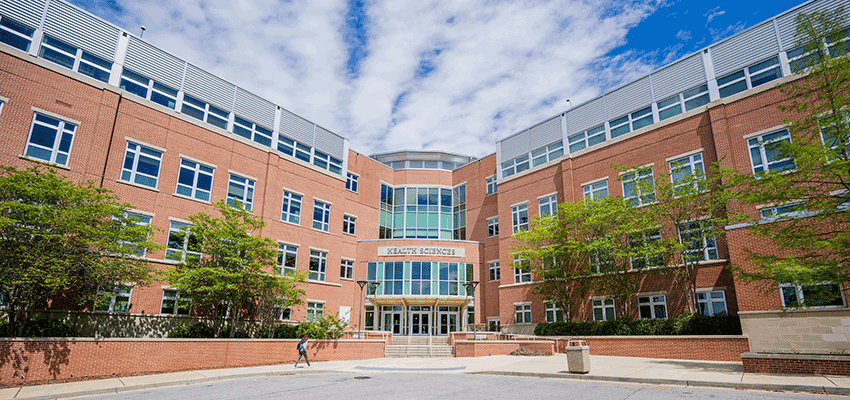 ---
The University of South Alabama College of Nursing has enrolled its largest cohort of students in the history of the traditional Bachelor of Science in Nursing program. The 193-member class began the professional component of the nursing program at the start of the Fall 2023 semester.
From its first graduating class of 23 graduates in 1976, the program has thrived and grown. More than 70% of the incoming students are from Alabama while the remaining students represent Florida, Louisiana, Mississippi, Colorado, Kentucky, Illinois and Virginia.
"We are so excited to welcome in the largest class in the history of the College of Nursing," Dr. Heather Hall, dean of the College of Nursing, said. "Over the past 50 years, the College has educated more than 21,000 nursing professionals, and we look forward to that number continuing to grow with this group."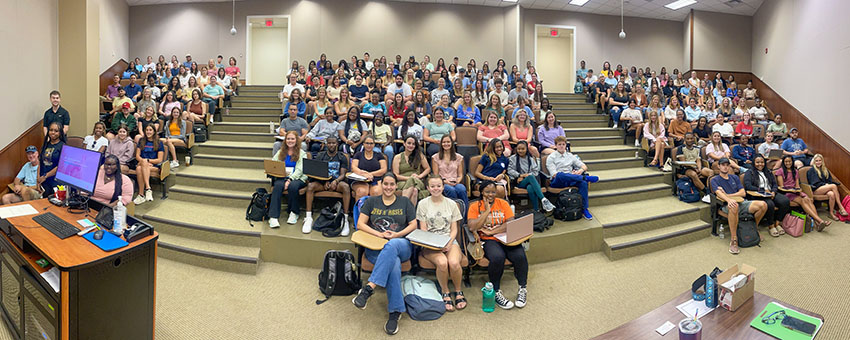 The new cohort spent a full day at the Health Sciences Building for orientation ahead of the fall semester. They were presented with information from College leadership, student organizations and student services offices from across campus including the Office of Financial Aid, the Office of Scholarship Services, the USA Bookstore, the Center for Academic Excellence, USA Career Services, the Center for Educational Accessibility and Disability Services, and Title IX.
"Our goal is to prepare our students for a successful journey as they step into the wonderful career of nursing," Dr. Shanda Scott, assistant dean for academic affairs, shared. "We want to ensure that they feel confident and equipped to practice in clinical settings over the next five semesters and beyond."
As the program expands, the question arises of where will faculty teach these students. At this point, the College's main auditorium holds a seating capacity of 196, plenty of space for the new class. There is also an alternate option to host classes in the USA Student Center Ballroom if necessary.
The College of Nursing plans to continue to accommodate students that desire to practice nursing and will be as innovative as possible with space, curriculum and faculty to ensure that students get the best nursing education.
Dr. Scott shared that it is not uncommon for USA nursing graduates to find jobs as registered nurses along the Gulf Coast after graduation. The growth of the Bachelor of Science in Nursing program will continue to help fill the many job openings at healthcare facilities impacted by the nursing shortage in local communities.
---
---